Marcus Miller Releases New Official Music Video for "Que Sera Sera" feat. Selah Sue | WATCH! | Announces New Tour Dates for 2018-2019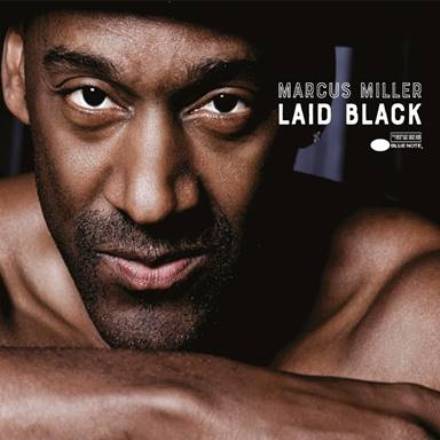 MARCUS MILLER RELEASES NEW VIDEO FOR "QUE SERA SERA" FEAT. SELAH SUE
Bass great Marcus Miller brings the influence of modern urban music to his trademark sound on his genre-defying new album Laid Black. It's been three years since Miller's last album, Afrodeezia. Miller says: "Afrodeezia was like a musical voyage through my history. I followed the journey of my ancestors by collaborating with musicians along the African Slave route – musicians from West Africa, North Africa, South America and the Caribbean. With Laid Black, I decided to bring the music right up to the present – using elements from what's happening in urban music today. So you'll hear hip-hop, trap, soul, funk, R&B and jazz on this album. The music is calm but also powerful and funky, drawing on the black musical experience. Laid Black."
"The video is a celebration of all types of people and all types of love.
Be who you want to be… Love who you want to love.
I decided to take the interpretation of the lyrics a step further to mean
having a sense of openness, acceptance and FREEDOM
about who you are and how you choose to live your life."
—Marcus Miller
Miller recorded most of the nine tracks on Laid Black with his band in a New York studio and also recruited guest artists Trombone Shorty, Kirk Whalum, Take Six, Jonathan Butler, and Belgian singer Selah Sue. Of his band, Miller says: "My guys are incredibly talented. They play everything from bebop to hip-hop. All of the special guests I called have the same vision about jazz, which made it possible to create this mix of music. Oh and if you like bass, there's plenty of serious bass work on this album too!"
Anyone who has listened to Miller's music or experienced his concerts live knows that they are in for quite a treat. Miller's powerful, jazz/funk bass playing is out in full force with this album – pushing boundaries and taking jazz to new levels. Miller, along with his incredible band of young musicians, will be sure to excite, challenge and transport audiences.
Miller has one of the most enviable and expansive musical careers in the industry. He is a two-time GRAMMY Award winner, winner of Holland's Edison Award for Lifetime Achievement In Jazz (2013), winner of France's Victoire du Jazz (2010), and he was appointed a UNESCO Artist For Peace in 2013.
Miller broadcasts two weekly radio shows, Miller Time With Marcus Miller on SiriusXM which airs on Sunday evenings and Transatlantic Jazz With Marcus Miller which broadcasts each Wednesday in the UK on Jazz FM.
Miller is also the official host of several sold-out jazz cruises each year, put on by Entertainment Cruise Productions, including Blue Note at Sea, which sails next on January 26, 2019 featuring a stellar line-up including Miller, Robert Glasper, Terence Blanchard, Wynton Marsalis, and more. Miller has a global tour planned behind the release of Laid Black with concerts scheduled worldwide. Visit marcusmiller.com for more details.
MARCUS MILLER – TOUR DATES:
November 8 – Ardmore Music Hall – Ardmore, PA
November 9 – Exit Zero Jazz Festival – Cape May, NJ
November 10 – NJPAC – Newark, NJ
November 26 – Arena Sports – Gliwice, Poland
November 27 – Poznan Congress Center – Poznan, Poland
November 28 – Arena Sports – Gdynia, Poland
November 29 – Torwar – Warszawa, Poland
November 30 – Orbita Sports Hall – Wroclaw, Poland
December 2 – Opera House – Monaco, Monaco
December 3 – Palais Des Sports – Paris, France
December 5 – Salle De La Madeleine – Brussels, Belgium
December 6 – Atelier – Schrondweiler, Luxembourg
December 7 – Thonex Live – Geneva, Switzerland
January 26-February 2, 2019 – Blue Note at Sea
February 2-9, 2019 – Smooth Jazz Cruise 2019
February 23-March 2, 2019 – Smooth Jazz Cruise 2019
Blue Note Records