Singer Raheem DeVaughn Releases Sophomore Single "What It Feels Like" | New Album "Decade Of A Love King" Coming Oct. 19th, 2018 | WATCH NEW VIDEO!
by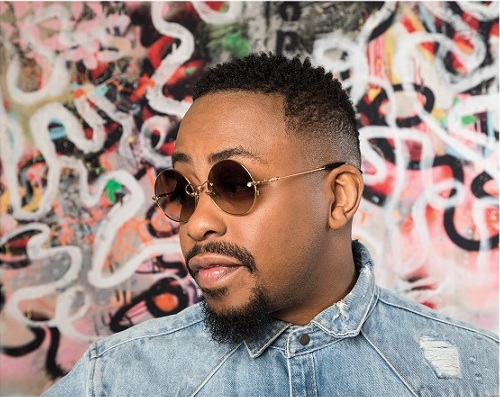 Singer Raheem DeVaughn releases sophomore single "What It Feels Like".
"What It Feels Like" is lifted from the highly anticipated sixth studio album, "Decade of A Love King", globally available on October 19th, 2018.
"What It Feels Like" was written by Raheem DeVaughn and produced by Wendell "Mista Grinch" Hanes and "Jazzy Yo" of Volition. The flashback music video is directed by Chris Scholar.
"#WIFL is the flashback story of how two people first met and years later they run into each other and simply take it all the way back to that special day," says Raheem. "I am extra excited about the #WIFL video because it is produced in conjunction with a youth program "Hands on the Future" that trains youth 14-23 year old and prepares them for the entertainment industry. The Chris Scholar music-directed video was shot at a local food chain restaurant name Z-Burger; supported by the DC government (OCFTME) and Chi-Squared LLC,. It was a very unified effort to tell my love flashback story. So "What It Feels Like" felt great," he adds.
ABOUT RAHEEM DEVAUGHN:
Three-time Grammy-nominated singer/songwriter Raheem DeVaughn, son of renowned jazz musician Abdul Wadud, grew up in Maryland and cut his teeth performing in clubs throughout the Washington, D.C. area. Originally signed to Jive Records, Raheem's first three albums—The Love Experience (2005), Love Behind the Melody (2008) which reached #1 on the Top 10 R&B Hip-Hop Albums Chart and earned him two Grammy nominations (Best Male R&B Vocal Performance "Woman" and Best R&B Song: "Customer"), one BET Award, two BET J Virtual Awards for "Male Artist of the Year" and "Album of the Year." The Love & War MasterPeace (2010) which has been deemed his most ambitious album to date and earned Raheem another Grammy Nomination in 2011 for his entire body of work for Best R&B Album of the Year, and resulted in chart-topping singles like "You," "Customer" and the female-empowerment anthem "Woman."
Stepping out as an independent artist for his 2013 release, A Place Called Love Land, Raheem remained consistent in his artistry and the same holds true with his last album Love, Sex & Passion (2015), having reached Billboard's Top R&B/Hip-Hop Albums at #4, Billboard's Independent Albums at #2 and Billboard 200 at #31.
Gearing up for his 6th Studio album on October 19th, 2018, Decade of a Love King (2018) promises to take listeners to new heights and celebrate the sound that the last 10 years have brought him to, creatively and sonically.
HUMANITARIAN/LOVELIFE FOUNDATION:
Leading the DMV Humanitarian Movement, Raheem made history in the District of Columbia on his birthday, May 5, 2011, when Mayor Vincent Gray awarded him The Key to the City for his work with HIV/AIDS, proclaiming this Day "Raheem DeVaughn Day."
Since then, Raheem has taken a philanthropic stance by creating the LoveLife Foundation in 2014, with the mission to improve lives through social development, education, and health and wellness by collaborating with community organizations and foundations to raise awareness and tackle issues that affect our communities. Raheem is committed to raising awareness and funding for those causes that are closest to his Heart related to Youth and Education, Women's Issues and Community initiatives that include – HIV/AIDS Awareness, Domestic Violence, Feeding and Clothing the Homeless and Disadvantaged, Music and the Arts. Partnerships supporting Raheem's efforts include the (CDC) Centers for Disease Control and Prevention to increase prevention and awareness for HIV/AIDS (2010-2015) and the Globally recognized AHF (AIDS Healthcare Foundation – 2016 to present).
Continuing to set the bar higher for himself in life and in music, Raheem's humanitarian effort doesn't end there. He has teamed up with the USO in Europe to meet and perform for hundreds of U.S. troops and their families. This 8-day, 4-country USO entertainment tour, enabled Raheem to visit five military bases in Germany, Belgium, the UK and the Netherlands. Among the places visited were Royal Air Force Menwith Hill, Supreme Headquarters Allied Powers Europe, Joint Force Command Brunssum, Spangdahlem Air Base and Ramstein Air Base.
CONNECT WITH RAHEEM DEVAUGHN:
Twitter: @Raheem_Devaughn
Instagram: @Raheem_Devaughn
Facebook: /RaheemDevaughn
2R's Entertainment & Media PR (NY | LA)