Kim Waters Releases New Album "What I Like" | LISTEN to Single "Fire And Spice"!
by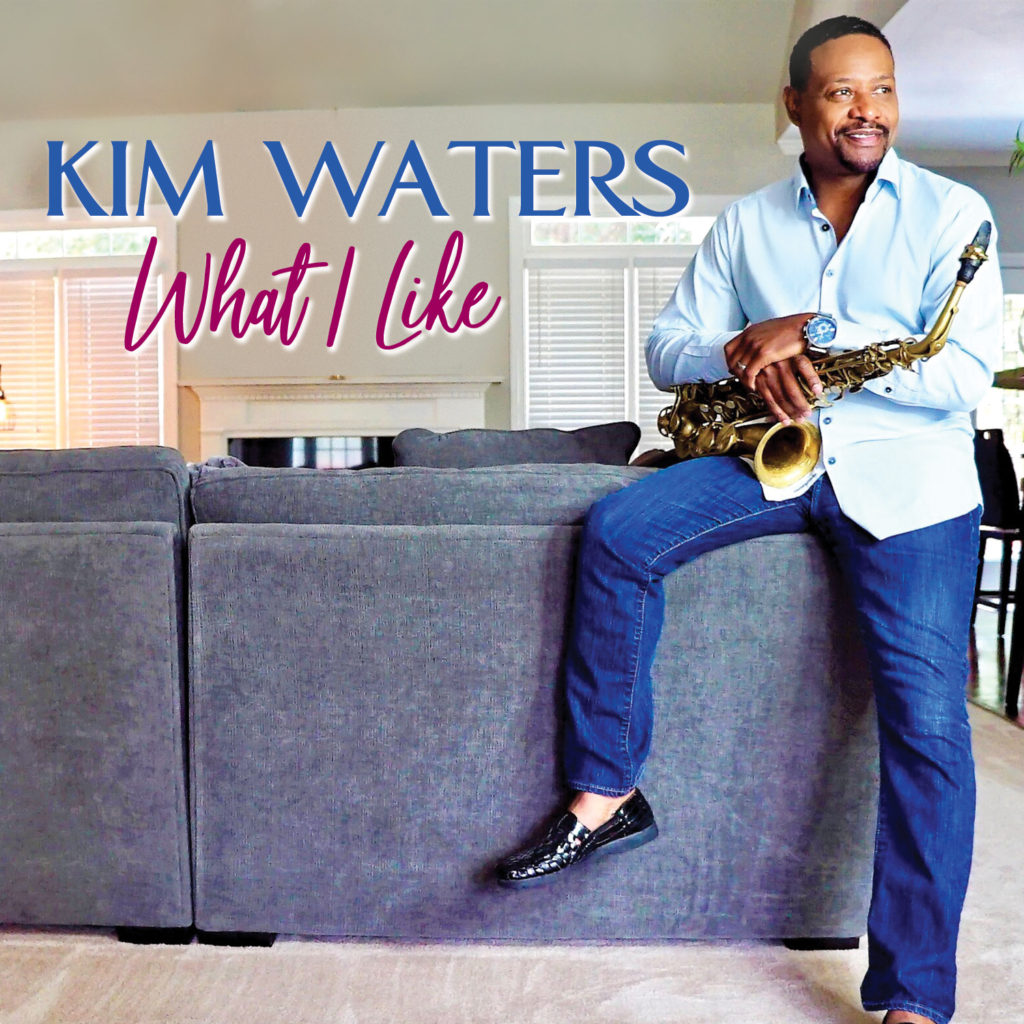 BEST-SELLING JAZZ ARTIST KIM WATERS DELIVERS "WHAT I LIKE" WITH NEW ALBUM; CHART-TOPPING SAXOPHONIST GIVES JAZZ INTERPRETATIONS OF BRUNO MARS AND MAXWELL AS WELL AS ORIGINALS
In the realm of jazz, many musicians have technical mastery of their instrument; they can play at high level. Given that, what sets one musician apart from another? The special talent of creating great melodies is one element; unique tone and phrasing is another. With some musicians, you know who it is as soon as you hear their first phrase. Best-selling saxophonist Kim Waters is one of a relatively select group of musicians on the contemporary jazz scene whose playing is instantly recognizable. His sound, his phrasing and his innate sense of melodicism makes him stand out from the pack.  And that's no small achievement in a musical landscape dominated by identikit production, generic beats and often derivative musicianship. On September 7, 2018, Shanachie Entertainment will release Kim Water's latest album, "What I Like." Amazingly, more than two decades into his career, "What I Like" finds Kim's playing and writing to be better than ever.
Kim Waters is known for his ultra romantic, sensual and sexy music-making style. A producer as well as musician (he produced the best-selling Streetwize series of albums), Kim Waters once again produced and played most of the instruments on "What I Like." The new album delivers his trademark mix of dreamy melodies, funky dance-inspired tunes and sultry ballads, putting his own special jazzy imprint on a couple of contemporary R & B hits as well as an acknowledged classic. For instance, doing a contemporary jazz version of Bruno Mars' "That's What I Like" or Maxwell's hit "Sumpthin' Sumpthin'" may not seen like an obvious choice. But Kim finds the melodic essence of both of those songs and creates an entrancing interpretation of each. Not as surprising but equally welcome is Kim's re-imagining of the Isley Brothers classic "Voyage to Atlantis."
Along with the inspired interpretations of other artist's hits, as always Kim wrote several original compositions for the new album in a variety of modes. There is the joyful "Walking On Air," the funky "Pocket Science" and the romantic ballad "Midnight Magic." The first single, "The Touch of Love" is destined to join his impressive list of radio hits that includes numerous Top Ten hits and several #1 radio smashes. In short, Kim Waters delivers what he always delivers—indelible melodic, heartfelt, beautifully played contemporary jazz.
Kim Waters was born in Maryland into a musical family (his brother James often plays bass in his band). His interest in music naturally began early and he took up his first instrument, the violin, at the age of eight. "That didn't go over well with the fellas," notes Waters wryly. By age 13, Kim had found his calling on the alto and soprano saxophones. Soon he was playing in a band with his brothers James and Eric, as well as an old friend, pianist Cyrus Chestnut. A wide-ranging musical talent, Kim was inspired early on his career by such jazz luminaries as Duke Ellington, Herbie Handock, George Duke, George Benson, Grover Washington, Jr. and Cannonball Adderly. He launched his solo recording career with his debut album with SWEET AND SAXY on the N-Coded label, soon finding crossover success as urban radio play put him on the charts. After several best-selling albums he signed with Shanachie Entertainment and began a string of chart hits, reflecting both radio success and strong sales. In short, he became one of the best-selling contemporary jazz musicians on the planet. Along the way he has performed with or opened for such notable artists as Al Green, Phyllis Hyman, Teddy Riley and Guy, among others. With his notable good looks, easy and charming stage presence and lyrical musicianship, Kim has maintained a consistently successful touring and recording career for nearly three decades now.
"When my fans hear the new music, I hope they have a musical journey that brings them joy and happiness and leaves them wanting to play it over and over again," says Kim. With WHAT I LIKE, Kim once again delivers what everyone will like—life-affirming music that touches the heart.
Shanachie Entertainment