U.K. Singer Ella Mai Releases New Single "Trip" | New Album "Ella Mai" Arrives Oct. 12th, 2018 | WATCH NEW VIDEO!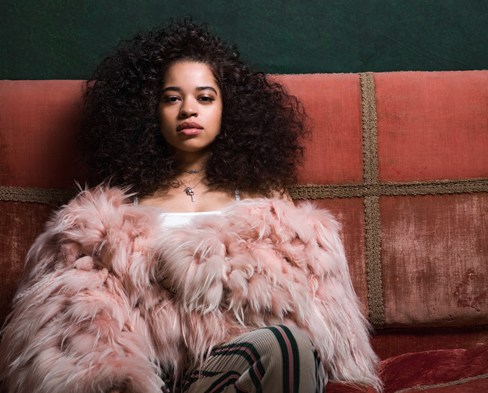 Ella Mai continues to strike the top of the U.S. R&B charts again in 2018 with "Trip"
Anticipated New Album "Ella Mai" Arrives in Stores Oct. 12th, 2018
When Ella Mai was introduced on the reality talent show, The X Factor, she was part of a trio Arize, though never got past the initial audition. Hindsight must have been more than 20/20 as the trio disbanded and Mai's solo demo found its way to DJ Mustard who signed the U.K. based singer/songwriter to his 10 Summers label. After two EP releases, Mai caught fire in the U.S. blending her affection of nineties contemporary urban hit makers like Mariah Carey and Mary J. Blige, alongside inventive storylines, which resulted in "Boo'd Up," which hit number one on the R&B charts.
With her latest single, "Trip" follows suit with clever, quirky expressions of the roller coaster ride they call love: "Boy, you know we're cool, and now you're waiting/But I act a fool when I don't get it/ And I'm steady bruising just to save this/But I tripped on your love, now I'm addicted." The piano-driven bumpy beats behind "Trip" accent Mai's urgent vocal delivery in another surefire performance that has propelled this track to the R&B top 10.
"Trip" is currently available on most digital outlets. Also, new album Ella Mai will drop worldwide Friday, October 12th, on 10 Summers/Interscope Records.
Peggy Oliver
The Urban Music Scene