Guitarist Bobby Broom & New Group The Organi-Sation to Release New Project "Soul Fingers" on Oct. 12th, 2018 | LISTEN TO NEW SINGLE!
by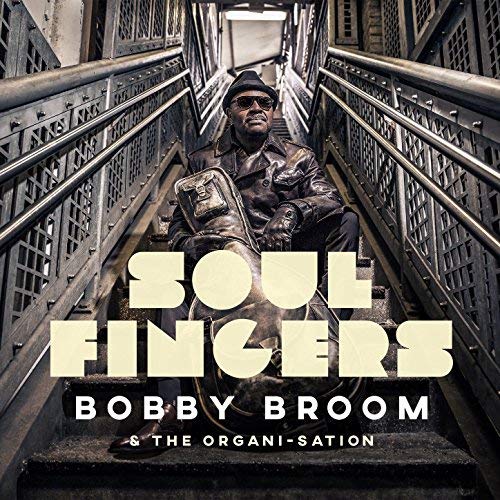 Jazz Guitarist Bobby Broom is Set to Release Anticipated New Album "Soul Fingers" with new group the Organi-Sation on Oct. 12th.
LISTEN to lead single "Come Together" below! Available for pre-order on Amazon NOW.
UPDATE SEPT. 24TH, 2018: WATCH New Official Video for "Summer Breeze"!
On Soul Fingers, guitarist Bobby Broom embraces the rhythm & blues core of jazz with his new group, the Organi–Sation, featuring organist Ben Paterson and drummer Kobie Watkins, playing interpretations of pop melodies from the Beatles to Motown. Produced by legendary drummer/producer, Steve Jordan.
Combining his love of jazz, pop melodies he grew up with in the 1960s and 1970s and the funky, urban soul of his youth, for his 12th album as a leader Broom passionately extends the tradition of great jazz guitarists from Kenny Burrell and Wes Montgomery to Grant Green, George Benson and Pat Martino.
Get additional information, including bio and much more by visiting Bobby Broom's official website by clicking HERE.
Track Listing:
1. Come Together
2. Ode to Billie Joe
3. Do It Again [Clean]
4. While My Guitar Gently Weeps
5. Summer Breeze
6. Eyes of Faith
7. Get Ready
8. A Whiter Shade of Pale
9. I Can't Help It
10. The Guitar Man
Source: Bobby Broom