Contemporary Jazz Keyboardist Funkee Boy Releases New Album "Time Capsule" | LISTEN TO NEW SINGLE!
by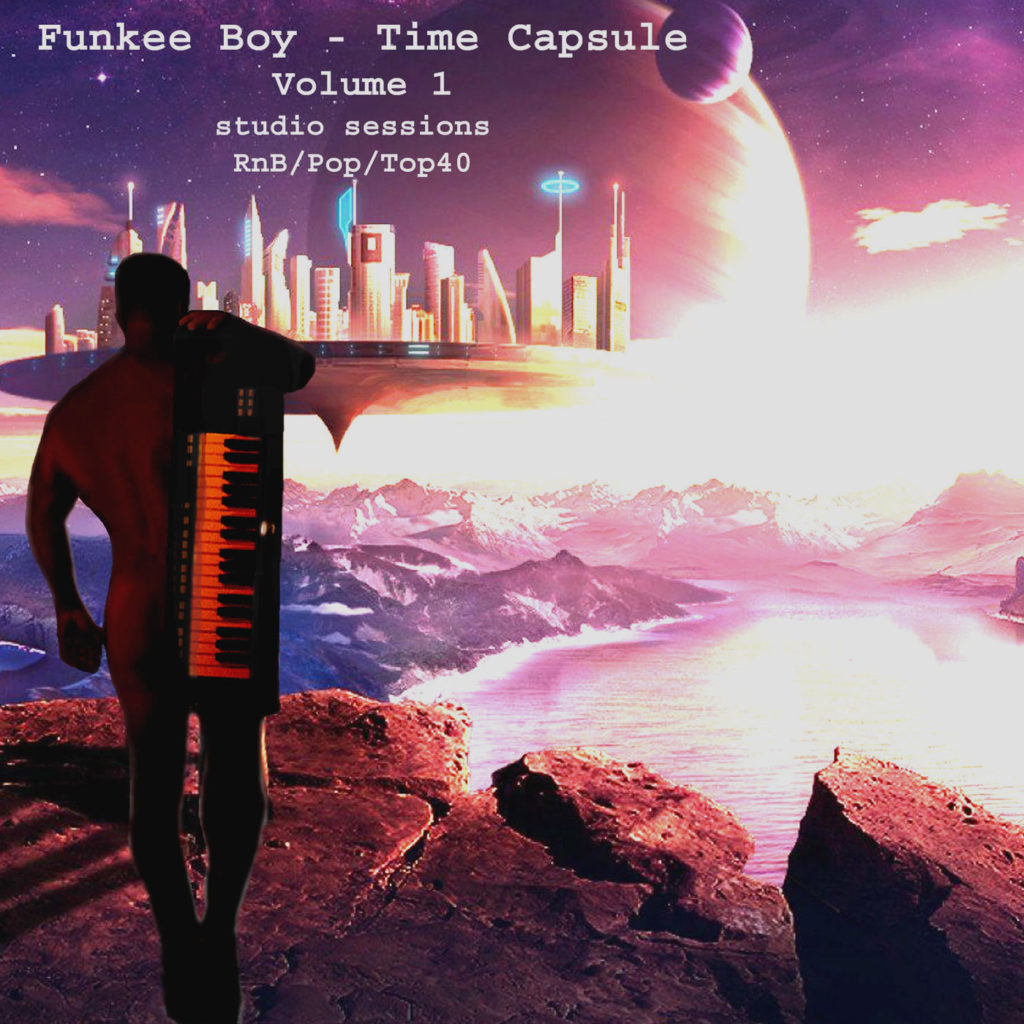 Jazz Keyboardist/Producer Funkee Boy Releases New Album "Time Capsule" – Available Now
Contemporary jazz artist Funkee Boy absolutely lives up to his name. While his music is concentrated on the jazz charts, there is plenty of funk and soul brewing within this keyboardist, songwriter and arranger. Since his recording debut "Rise," Funkee Boy (Bobbi Tammaro) impressively blends his soulful personality blending originals and covers with sweet shots of jazz, which has earned him two SESAC Jazz Awards and has collaborated with fellow instrumentalists Najee and Nick Colionne. Besides his solid artistry, Funkee Boy is a cancer survivor who is quietly going about his business of just feel good music such as Billboard Smooth Jazz hits, "Let It Flow" and "All Up In It."
His latest release, Time Capsule, is no exception, but on this particular CD from Power of One Music, Funkee Boy sticks to new material emphasizing vocals with an occasional touch of country and gospel. The vocal cast includes long time vocal associates Lelia and Ru Williams, backed by arrangements that Funkee Boy credits to veteran hit-makers Quincy Jones, David Foster and Babyface.
Time Capsule's first single, "Let Me Love You," features Leila with a soulfully calm delivery in this mid-tempo funk dusted jam. With shades of Will Downing, Steven takes the lead to the grooving, "Come With Me ." Ru Williams brings the smooth R&B flavor to "You Never Know." One of the few ballads, "The One," finds Kmelz in the lead spot, sprinkled by acoustic guitar touches. Finally, gospel is represented with "God Is Real," convincingly performed by Jamaal Newton. All in all, Funkee Boy's own personal Time Capsule carves a wonderful musical place not so far away.
Time Capsule is now available thru Amazon, iTunes and other digital outlets.
Peggy Oliver
The Urban Music Scene