R&B Legend Peabo Bryson to Release New Album "Stand For Love" on Aug. 3rd, 2018 | LISTEN TO NEW SINGLE! | Announces New Tour
by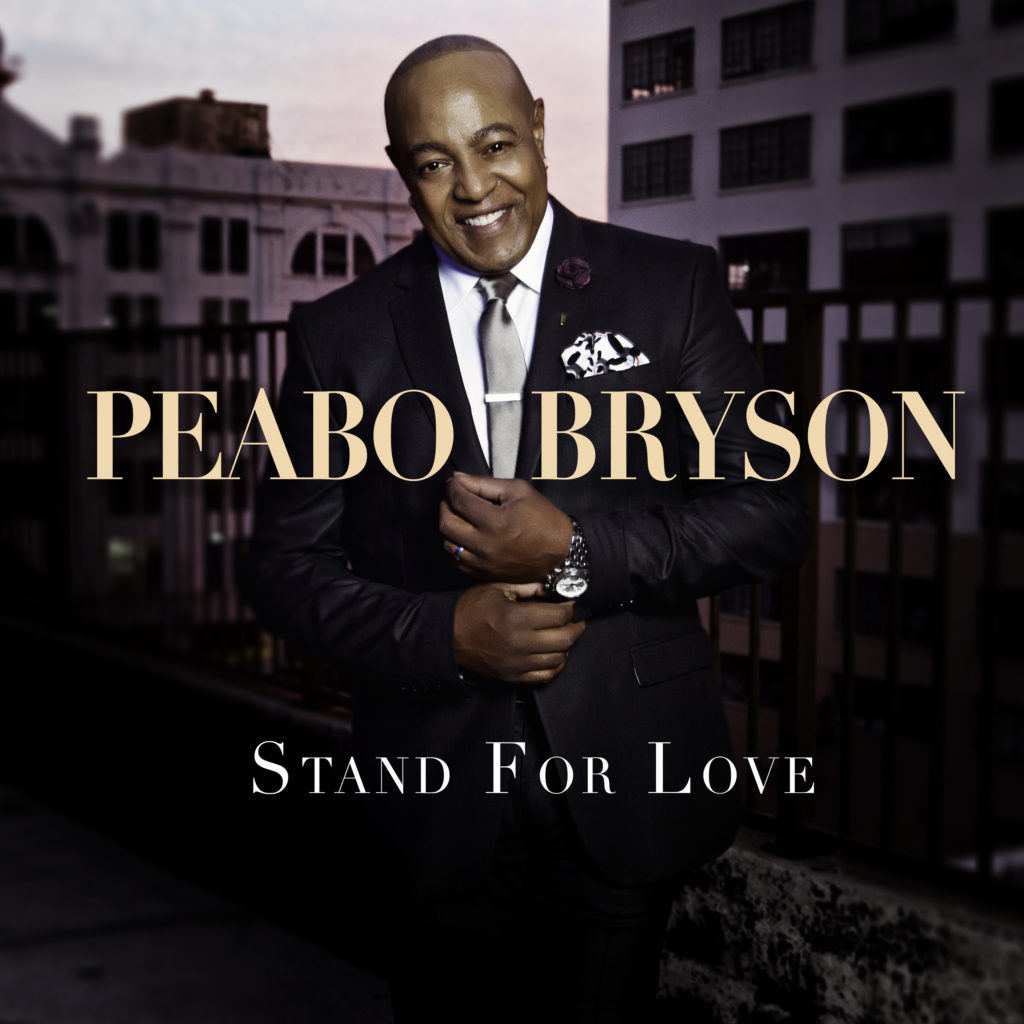 R&B icon Peabo Bryson takes a Stand for Love with two sneak peaks from his much anticipated project in over a decade
UPDATE: July 20th, 2018 – Watch New Official Music Video for "Love Like Yours and Mine" Below!
It seems the older a singer's voice gets from the wear and tear of performing night in and night out can take a toll in their vocal quality. Thankfully, that does not fit this scenario for one of urban adult contemporary music's finest, Peabo Bryson. After over three decades anchored by many top 25 R&B charting hits including "Feel The Fire," "Show and Tell" and the classic pairing with Regina Belle, "A Whole New World." his distinctive tenor soars soulfully with style and grace, Now writing another chapter in his stellar career, Bryson joins the legendary production duo in Jimmy Jam and Terry Lewis, alongside producer/musician John Jackson (En Vogue). With all this noteworthy teamwork, Bryson's upcoming CD, Stand for Love via Jam and Lewis' Perspective Records label, will be worth the extended wait.
Known for many successful duets in his past, Stand for Love is no exception, as Bryson invites bluesman Gary Clark and another urban adult contemporary favorite, Chante Moore. Backed by Jam and Lewis's signature Minneapolis sound of synth-driven funk and R&B, Stand for Love's first two singles, the groove heavy, "All She Wants To Do Is Me" and the slow grinder "Love Like Yours and Mine" clearly showcase Bryson's still powerful, still impeccable chops.
Both aforementioned tracks are now available on digital outlets, such as Amazon and iTunes.
Peggy Oliver
The Urban Music Scene
"STAND FOR LOVE" Tracklisting:
1. All She Wants To Do Is Me
2. Love Like Yours And Mine
3. Looking For Sade
4. Stand For Love
5. Goosebumps (Never Lie)
6. Exotic
7. Here For You
8. Smile
9. Peabo's Classics Medley Live From Los Angeles ("Feel The Fire", "I'm So Into You", "Tonight I Celebrate My Love")
New Tour Schedule:
5/25/18 – Nashville, TN @ Music City Jazz Festival
6/1/18 – Birmingham, AL @ Steel City Jazz Festival
6/8/18 – Cincinnati, OH @ Celebration of Black Music (Hyatt, Regency)
6/17/18 – San Francisco, CA @ Stern Grove Festival
7/20/18 – Los Angeles, CA @ Microsoft Theater
8/1/18 – Detroit, MI @ Chene Park Amphitheater
8/3/18 – Willimantic, CT @ Jillson Square Park
9/2/18 – Atlanta, GA @ Mable House Barnes Amphitheater
9/14/18 – Dallas, TX @ Arena Theater
10/6/18 – Las Vegas, NV @ Orleans Hotel & Casino
10/10/18 – Perry, GA @ GA National Fairgrounds
Learn more about Peabo by visiting http://www.therealpeabobryson.com or connecting via social media on Twitter (@PeaboBryson2) or Facebook (@PeaboBrysonOfficial).
PRE-ORDER NEW PEABO ALBUM STAND FOR LOVE:
Peabo's new album, for pre-order, can be found here: https://PeaboBryson.lnk.to/StandForLove
ABOUT PERSPECTIVE RECORDS
"Stand For Love" is released on the Jam & Lewis helmed Perspective Records distributed by Caroline.