R&B Singer Kourtney Heart is Set to Release New Singles "Rewind" and "Nola Funk" | LISTEN!
by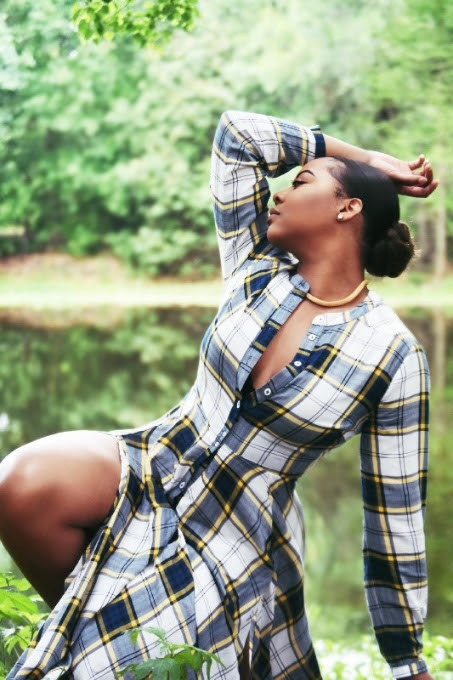 R&B Singer Kourtney Heart is set to Release New Singles "Rewind" and "Nola Funk" – LISTEN!
New Orleans is known for its rich musical heritage, producing some of the most recognized names in music. From Louis Armstrong to Trombone Shorty, the Marsalis Family to The Neville Brothers, Cash Money Records and Lil Wayne to No Limit and Master P, the legacy is as vibrant as ever. Kourtney Heart is carrying that tradition into the next generation. At 25 years of age, Kourtney has already had a full career, but she has only just begun. At the tender age of three, Kourtney had an idea that performing was her destiny. She spent a lot of her childhood singing around the house with her father listening to the legendary Temptations. Like many R&B vocalists, Kourtney first began singing publicly in her church, Second Baptist in Algiers, LA.
It wasn't long before she began performing at various events and talent shows. As a young teen, she was mentored by Kimberly Dilosa, who operated two teen programs: Kim's Kids and Youthanasia (Killing What's Killing Kids). During a contest at one of the teen centers, she was discovered by New Orleans DJ and Young Money affiliate Raj Smoove. Soon after that she was in the studio recording with Raj, and at the age of 15, she released her first single "Spell It Out." Her follow up single "My Boy" which featured the late New Orleans rap legend Magnolia Shorty, was where she really struck gold and ended up signing a deal with Jive Records at the age of 17. After she signed her deal she immediately began the artist development program at Marvelous Studios in Atlanta, GA with the "Master" Marvin L. McIntyre (New Edition, Destiny's Child, En Vogue, Boyz II Men). Soulja Boy Tell'em hopped on the remix to her hit single "My Boy" and garnered her even more attention, becoming a sensation throughout the southeast region. Kourtney has also been a repeat performer at several large-scale events like The New Orleans Jazz and Heritage Festival, the Essence Music Festival, and The Tom Joyner Family Reunion.
After her deal with Jive, Kourtney did not slow down. She continued to release music to the public, earning more loyal fans that she lovingly refers to as KHeartbeats. She has released a new EP entitled "Are & Be", December of 2014. Fueled by a more introspective and mature sound thanks to producer Kenny Flav (Mary J Blige, Busta Rhymes, Queen Latifah), Kourtney is poised to have an even greater impact, keeping the DNA of New Orleans deeply embedded in the music industry at large.
Boogie The Music Man