Stanley Clarke Band to Release New Album "The Message" on June 29th, 2018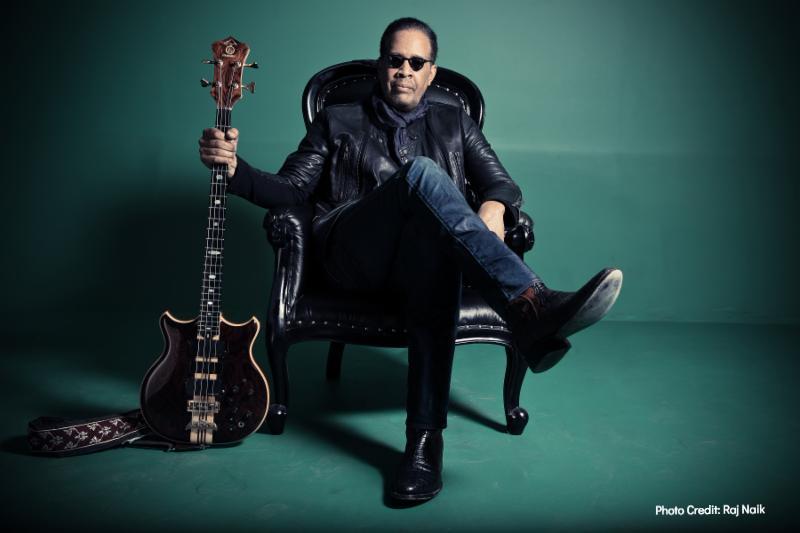 Renowned Bassist Stanley Clarke Celebrates
45 Years Since Debut Album as a Leader with The Message, Available June 29 on Mack Avenue Records
Longtime Touring Band of Young Innovative
Collaborators Hunkered Down in Paris to Write Album
While Tour was Delayed due to Tunisian Terror Attacks
Album Features Cameron Graves,
Beka Gochiashvili, and Mike Mitchell Alongside
Special Guests Doug E. Fresh, Steve Blum, Skeyler Kole,
Trevor Wesley, Mark Isham, and Doug Webb
Pre-Order Available This Friday
45 years after his album debut, four-time Grammy® Award-winning bassist Stanley Clarke shows he is still unapproachable on both the electric and acoustic, wielding a vision of fusion and funk, breakbeats and bass-interpreted cello suites with a little help from friends like rapper/beatboxer Doug E. Fresh and trumpeter Mark Isham. Backed by a young versatile band and a collection of tunes written in the midst of a tumultuous tour of Europe, The Message (available June 29 via Mack Avenue Records) swells with an abundance of strength, soul and astounding musicianship.
"I'm very excited about our work on this album. I wanted to include some of my band members' contributions and the result is an album that is funky, melodic, musical, contemporary and fresh with a rich multi-genre influence," Clarke commented. "The guys in this band are consummate young musicians with musical spirits that are very old."
In 2015 Clarke brought a band through Europe consisting of keyboardists Cameron Graves and Beka Gochiashvili and drummer Mike Mitchell. When a terrorist attack in Tunisia prevented the band from continuing their tour (which was scheduled to go there next), they opted to hunker down in Paris and compose.
"We were in this great hotel and the owner was a fan," remembers Clarke. "I said, 'Can you put these three guys in a room where no one can hear them?' He found a room and after two days, they wrote compositions that reflected their worldview and included their versatility in many different musical genres. A lot of this stuff I would have never written in a million years."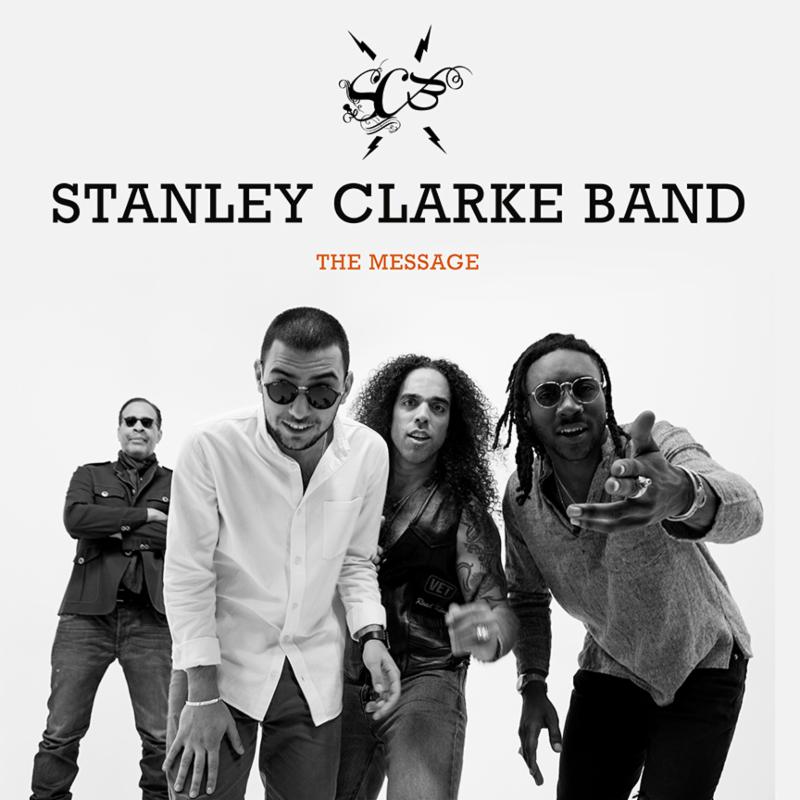 A few days later the band entered ICP Studios in Belgium and recorded an abundance of material. Clarke returned to his home in Los Angeles with the tapes and began to tinker. "Once I got the raw material, I fleshed it out. My ability is to orchestrate and arrange. I'm very good with taking anything and turning it into something."
Much of the material from their Paris adventure is collected on this album but the affair opens with a homegrown homage to several soulful great friends that Clarke has lost in the last few years including George Duke, Al Jarreau, Tom Petty, Leon "Ndugu" Chancler and Prince. Clarke slaps out a funky riff for "And Ya Know We're Missing You" while renowned beatboxer Doug E. Fresh lays down an intrepid beat. A rare pairing that seems instinctual upon first listen.
The Message is unmistakably a Stanley Clarke record. Five decades of unapproachable bass mastery doesn't come easy and Clarke has no interest in relinquishing his throne. Propelled by the youthfulness of his bandmates, Clarke reaches even deeper into his bag of tricks for an incredibly satisfying listen.
"Our message is simple. It is a message of love. There is nothing really profound about our message. It's just love. A lot of artists have said it in their own way. This is ours."
The Stanley Clarke Band · The Message
Mack Avenue Records · Release Date: June 29, 2018
For more information on Stanley Clarke, please visit:
DL Media