&More (Chill Moody x Donn T) Releases New Single "My Own Light" | WATCH NEW VIDEO!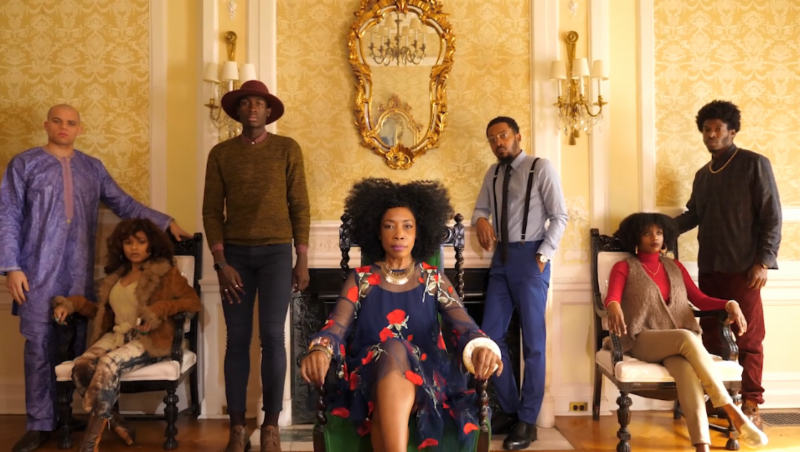 &MORE (CHILL MOODY & DONN T)
RELEASE VIDEO FOR SOULFUL TRACK "MY OWN LIGHT"
FEATURING ACTRESS (AND MOTHER TO DONN T & QUESTLOVE,) JACQUI THOMPSON, THE VIDEO IS THE PERFECT MOTHER'S DAY COMPLEMENT
New York, NY – May 14, 2018 – &More (Chill Moody x Donn T) released the official video for "My Own Light" today via Black17/The Orchard. The cinematic video is produced by the Emmy Award-winning team behind the PBS TV series, Articulate with Jim Cotter. The video's riveting opening is performed by none other than Grammy award-winning spoken word artist and three-time HBO Def poet, J. Ivy, as well as Philadelphia producer extraordinaire, Jacqueline Constance. J. Ivy and Jacqueline introduce a colorful tale on community pillar, Ethel Bobcat, a fictitious character who is also namesake to &More's debut album due later this year.
On the new video, Donn T explains, "We want folks to get from the gate that this is one piece of the larger story."
The opulent video arrives fresh off the heels of College Signing Day at Philadelphia's Liacouras Center where former first Lady Michelle Obama, the keynote speaker, was joined by &More and others, including Robert Dinero, Bradley Cooper, Jidenna, Jussie Smollett, Questlove, Rebel Wilson, Zendaya, Bailee Madison, Jesse Tyler Ferguson, Kelly Rowland, Nick Cannon and Super Bowl LII winning team, The Philadelphia Eagles on May 2nd.
Featured in the video, in the role of 'Ethel Bobcat' is actress and matriarch of Philadelphia's royal music family, Jacqui Thompson. Jacqui is the mother of siblings Donn T and Questlove. Queen Jacqui's inclusion and the video's early-May arrival makes it the perfect Mother's Day complement.
Regarding Jacqui's presence in the video, Chill says, "Jacqui Thompson's presence embodies what we see in our minds when we think of an 'Ethel Bobcat'. She was caring and embraced me from first time we met as if we knew each other for years…"
Jake Morelli (Bruno Mars, The Roots, Esperanza Spalding,) produced the single, "My Own Light", commenting that, "Donn T lays rich vocals atop the track's soulful landscape." "My Own Light" (D-tone Victorious/nicethingsMUSIC) is available for streaming/purchase now.
About &More:
&More is two visionary artists, Philly's Chill Moody and singer Donn T, who began recording together in Spring 2017. The partnership between Chill Moody and the sultry Donn T could not have been predicted. A well-respected and undeniable force of nature in his city, Moody reigns as Philadelphia's Music Ambassador. Donn T hails from Philadelphia music royalty (as Questlove's sister) and is a unique talent in her own right. When the two met in the studio, it was a stellar collision. What makes Chill Moody and Donn T a formidable team is, she is Renaissance woman to his Atlas Man. In their respective camps, they're each known to be weighty, multifaceted, hands-on types. As a power-packed duo, they're that, &MORE.
STREAM/PURCHASE:
Follow &More:
Follow Donn T:
Follow Chill Moody:
*****
Red Music