Singer Jazzmeia Horn Wins JJA Jazz Award for Up and Coming Musician Of The Year | 2018
by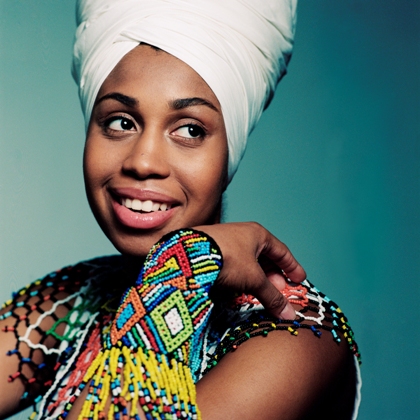 GRAMMY-NOMINATED SINGER JAZZMEIA HORN WINS JJA JAZZ AWARD FOR
UP AND COMING MUSICIAN OF THE YEAR
Accolades Continue To Roll In For The Texas-Born Vocalist
May 7th, 2018 – Congratulations to Jazzmeia Horn for winning a Jazz Journalists Association Jazz Award in the category of Up and Coming Musician of the Year. Wide ranging critical praise continues to pour in for her GRAMMY-nominated debut album, A Social Call.
A Social Call, released via the Prestige label, a division of Concord Records, showcases Horn's astounding range and seamlessly blends the best of vintage with contemporary.
Winners of the Jazz Journalists Association's 2018 Jazz Awards, the 22nd annual honors for excellence in music and music journalism conferred by the international professional organization of writers, photographers, broadcasters, videographers and new media content providers, were announced online today.
Recipients of Awards in 39 categories were chosen by JJA voting members from 140 nominees, all posted (as are 22 nation-wide 2018 Jazz Heroes) at JJA Jazz Awards.
Photo: Jacob Blickenstaff
JAZZMEIA HORN ONLINE:
https://www.theartistryofjazzhorn.com/
https://www.facebook.com/TheArtistryofJazzHorn
https://www.instagram.com/theartistryofjazzhorn/
Tweets by MsJazzHorn
Chart Room Media