Gospel Singer Isabel Davis Scheduled to Record New Music Live in South Africa
by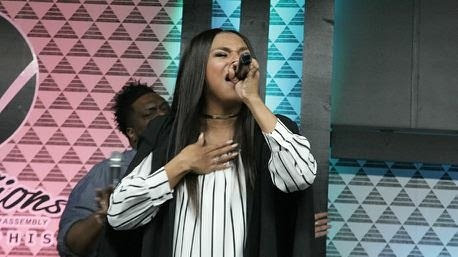 Two-time Stellar Gospel Music Awards Nominee Isabel Davis
Scheduled to Record New Music Live in South Africa
(Houston, TX – March 15, 2018) – Gospel recording artist Isabel Davis is scheduled to record new music live at W. J. Clements Stadium in Boksburg, South Africa, east of Johannesburg. Davis joins CODE R.E.D. (RESTORING EVERYTHING DAMAGED) in collaboration with Greg Lyons of Uncle G Promotions and Entertainment, who will bring American Gospel artists to South Africa during its three-year partnership for concert events which will be scheduled four times per year. Davis kicks off the inaugural CODE R.E.D. Music Festival on September 1-2.
CODE R.E.D.'s global mission is to create unity and break down barriers that focus on differences and find and promote ways to unite all people and communities through music and the arts. "I am honored to partner with CODE R.E.D.; it has always been one of my goals to bring African American talent to Africa and spread the gospel of Jesus Christ," says Lyons. "There are so many American artists who would love the opportunity to come to South Africa and engage in cultural exchange and fellowship."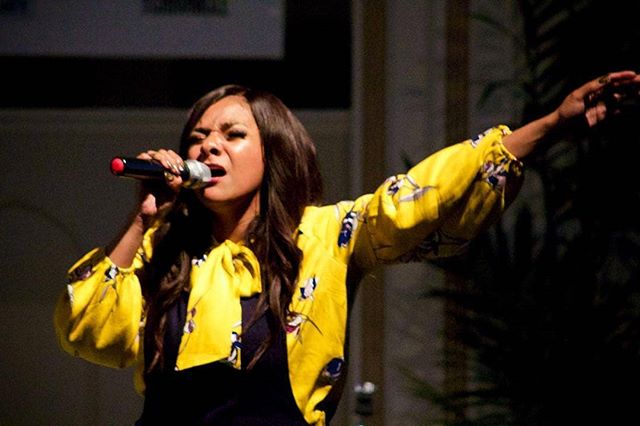 Davis current album, The Call peaked at No. 3 on Billboard's Gospel Sales Chart, and the single of the same title peaked at No. 8 on Billboard's Gospel Top 30 chart. The album also received two Stellar Gospel Music Awards nominations including "Best New Artist" and "Contemporary Female Vocalist of the Year." This week, her single, "Jesus We Love You" is No. 21 on Billboard's Gospel Top 30 chart and climbing.
"I am humbled that I was chosen to be a part of CODE R.E.D. festival and live recording," says Davis. "I am also honored and overjoyed to receive two Stellar Award nominations for my debut project. I look forward to celebrating with my fellow nominees and meeting the other artists that I have admired over the years. I've had an amazing year. My husband, [Kenneth] and I have built Global Ministry into a wonderful company; and it has expanded with our partnership with Greg Lyons and Uncle G Records. I am grateful for the opportunity and recognition."
On Saturday, March 24, Davis will also perform at the Stellar Gospel Music Radio Awards.
Isabel Davis' Social Media Handles:
Website: www.isabeldavis.com
Facebook: https://www.facebook.com/Iamisabeldavis/
Twitter: @IamIsabelDavis
Instagram: @Iamisabeldavis
YouTube: https://www.youtube.com/channel/UCE_KxsZ9BF2PS5PENX61iGA
TGG Projects