Keyboardist D'Laurent Smith to Release New Album "Time + Space" on April 15th, 2018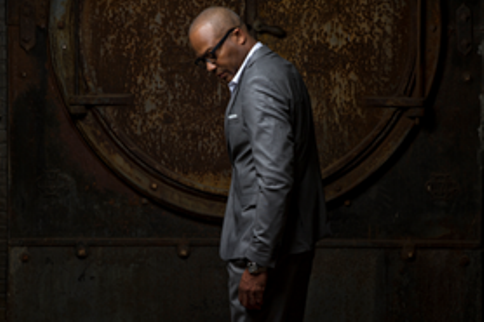 TOP KEYBOARDIST D'LAURENT SMITH TO RELEASE TIME + SPACE ON APRIL 15, 2018
Top Keyboardist Has Toured & Performed With Stevie Nicks, Jay-Z, Elton John, Janet Jackson, Cher, k.d Lang, Lady Antebelum, Darlene Love &Cirque du Soleil's Michael Jackson: The Immortal Tour Among Others
Update April 12th, 2018: Artist first name changed from Darrell to D'Laurent Smith.
D'Laurent Smith, one of the top keyboardists on the touring and recording circuit will release his debut album TIME + SPACE on April 15, 2018. With a list of credits that includes working with a diverse group of artists such as Stevie Nicks, Jay-Z, Elton John, Janet Jackson, Cher, k.d. Lang, Vanessa Carlton, Dave Stewart, Anita Baker, Lady Antebelum and Darlene Love (amongst many others), the album is sure to spark interest with fans and musicians alike.
Time + Space showcases Smith's love for Jazz, Pop and Classical music and was recorded, mastered and engineered by Grammy winning engineer Phil Tan in Atlanta. The album is comprised of eleven songs and includes performances from a number of musical luminaries such as Grammy nominated saxophone player Boney James ("Hand In Hand"), Nigerian singer Ola Onabule ("Mr. & Mrs. Smith"), Singers Romeo Johnson and Tanyell Thomas ("I Believe") and musician, singer and songwriter Donnell Spencer (Come On).
D'Laurent Smith's musical background encompasses many styles. He began as a student studying composition and piano at the University of Wisconsin-Oshkosh and pursued a Masters degree at University of Southern California before beginning his career on the touring and recording circuit. Smith has also composed many underscore cues for television shows such as The Ellen Degeneres Show, The Bachelor, Cartoon Network, Judge Mathis and Crime Watch Daily and recently worked with Cher on her 2017 Classic Cher show and toured with Stevie Nicks' on her successful 24 Karat Gold World Tour.
On recording Time + Space, Smith says, "The soul was ready and the right support appeared, I love collaboration and collective energy and that's one of the main reasons I started down this road. I have battled many fears and demons during my career and this album is a culmination of overcoming those hurdles. Also, I wanted to flush out the many musical ideas that I have had in the vault for some time now…I shy away from exposure and spotlight but I was compelled by some unknown force to put this work out there."
"Boney supplied me with the most rewarding and fulfilling creative experiences ever, yes ever. We click when it comes to writing and hashing out musical ideas…we trust each other's music aptitude and relish the mystery of creating music. He is truly my creative brotha from anotha motha. Check out our handy work on "Hand In Hand."
"Ola inspires me to no end, his musicianship is one of sensitivity and master craftsmanship, his use of his voice as an instrument astounds me."
Adds Boney James, "D'Laurent has been a valued friend and collaborator for over 25 years. Many of my favorite tracks on my own records were co-written and played on by him. He always brings a unique approach to the music."
DRPR