Bassist Mitchell Coleman, Jr. Releases New Single "I Can't Help It" feat Ralph Tresvant – LISTEN!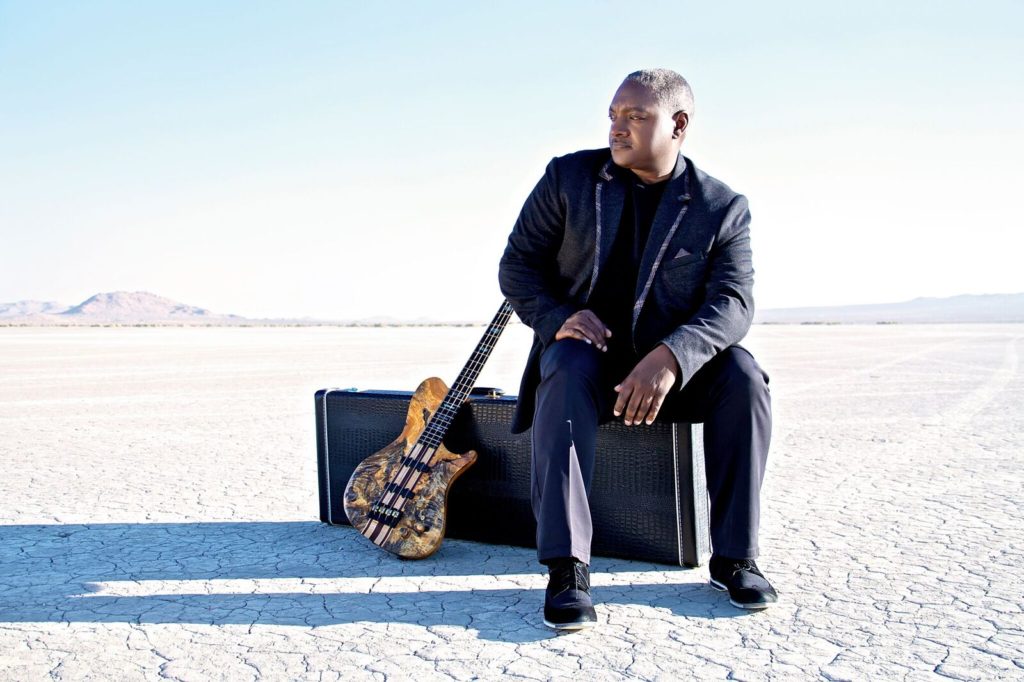 Mitchell Coleman, Jr. gets a little help on I Can't Help It from New Edition's Ralph Tresvant
Mitchell Coleman, Jr.'s first taste of learning the bass guitar was on the Grover Washington, Jr./Bill Withers signature hit, "Just The Two of Us." By the way, the original version featured Marcus Miller's popping bass lines heard during the rousing chorus. Along with another hero in fretless bass master, Jaco Pastorius, from the jazz fusion band Weather Report, Coleman Jr. knew he locked into his musical destiny. Coleman, Jr. feels right at home providing a solid smooth foundation as displayed with "I Can't Help It" from his third CD, "Gravity."
Mixing soft Latin spice, warm saxophone framing and vocal fills from Ralph Tresvant, "I Can't Help It," co-penned by Stevie Wonder and recorded by Michael Jackson, feeds off calm jazz/R&B grooves while remaining faithful to the original rhythm track from Jackson's 1979 classic, Off The Wall. Standing behind those inspirational diverse bass geniuses of Miller, Pastorius and others anchoring his groove theory, Coleman, Jr. is another contemporary jazz man to be taken seriously.
Coleman Jr.'s CD Gravity from Soul Revelations Records is now available through various digital outlets.
Connect with Mitchell Coleman, Jr.:
Official Website: https://www.mitchellcolemanjr.com/
Facebook: https://www.facebook.com/Mitchellcolemanjrofficialfanpage
Twitter: @MitchOnTheBass
Peggy Oliver
The Urban Music Scene