Joe Lovano & Dave Douglas with Sound Prints to Release New Album "Scandal" on April 6th, 2018
by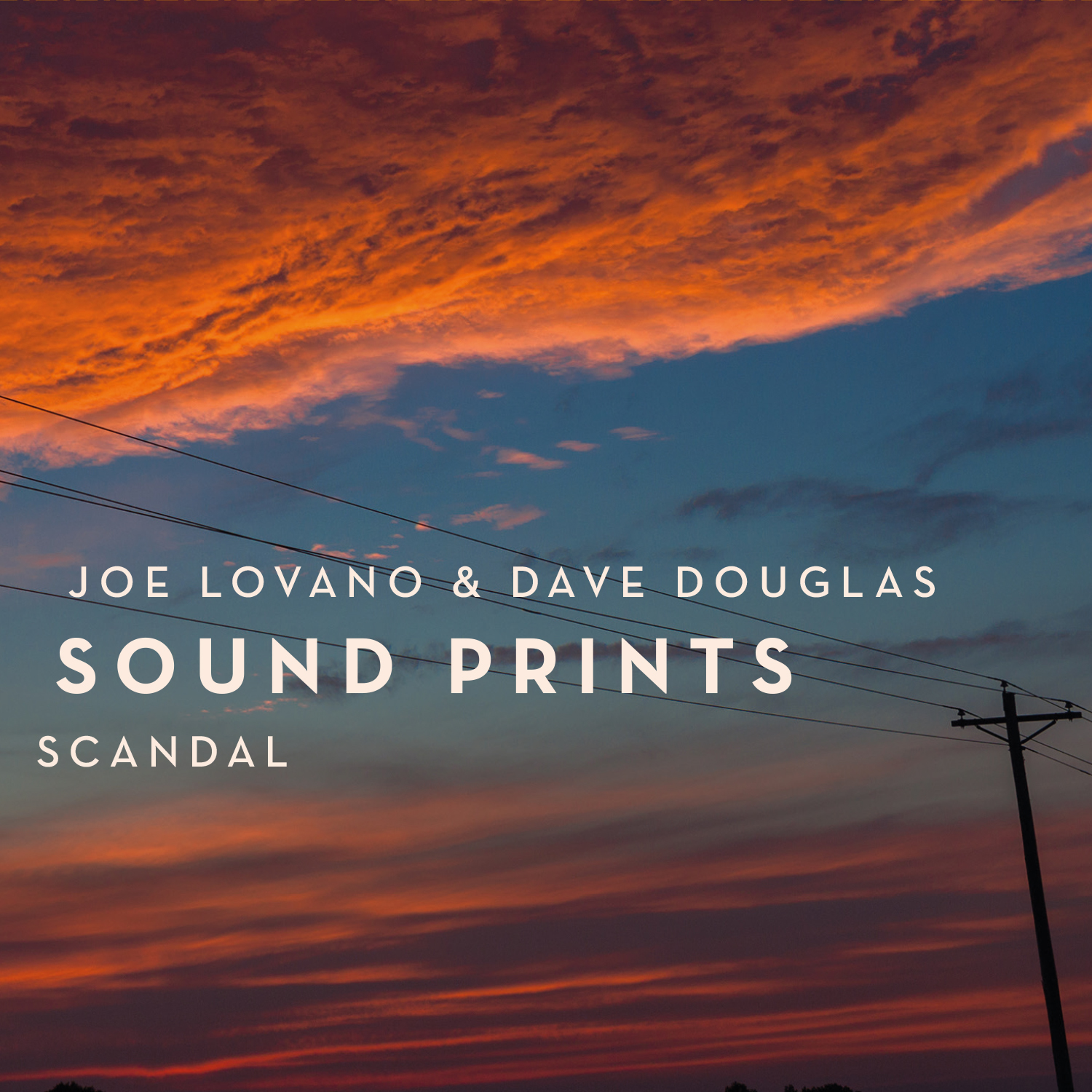 Joe Lovano & Dave Douglas Stir Up Scandal
With their Free-Thinking Second Release by Their
Co-Led Quintet Sound Prints, Due Out
April 6, 2018 on Greenleaf Music
Sound Prints Returns With a Set of Originals and Classics by the Band's Spiritual Mentor, Wayne Shorter, Celebrating Unity in Divisive Times
The perpetual schism in jazz circles, if you read the literature or simply monitor the social media debates, lies between those traditionalist torchbearers working doggedly to keep the music's legacy alive, and the diehard avant-gardists intent on pushing ever forward into new, unexplored territory.
Saxophonist Joe Lovano and trumpeter Dave Douglas have become revered figures in the modern jazz landscape precisely because they've not only riven above such false dichotomies but drawn freely and imaginatively from both schools of thought. Throughout their stunningly diverse careers, both artists have absorbed the rich lessons of history and the free, seeking spirit of the forward-thinkers, bringing the entire spectrum to bear on their intensely individual voices. That, in essence, is the Scandal that Douglas had in mind when he penned the title track for the second album from his and Lovano's co-led quintet Sound Prints.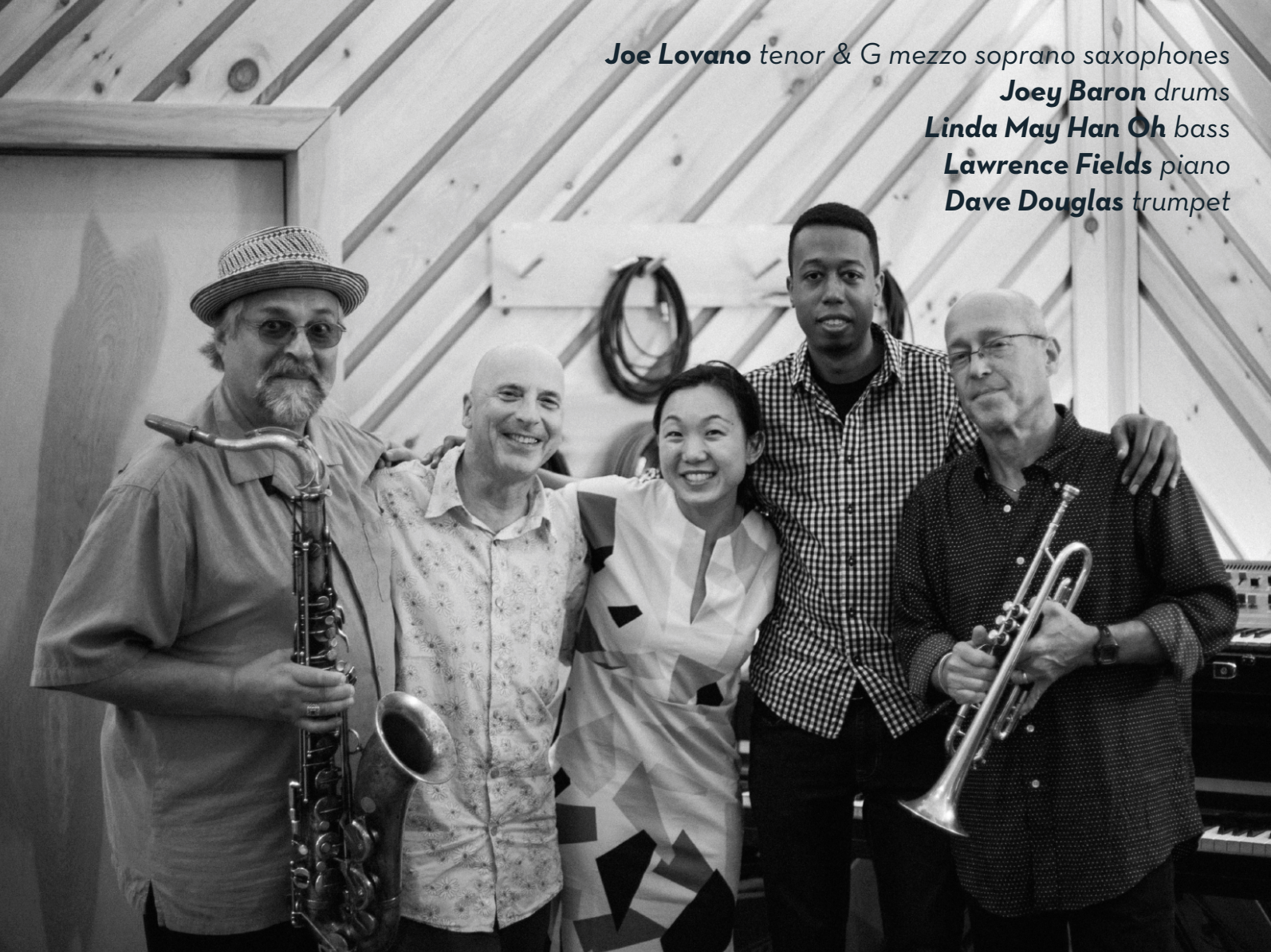 "We're not playing by the traditional, or school-taught, rules of jazz," Douglas explains. "The 'Scandal' in question refers to our questioning of everything about the assumptions made in improvisation. To plumb the depths of the unknown in this day and age has become all too rare and risky, and this band courts that sensibility."
There's no greater living exemplar of that attitude, of course, than the iconic saxophonist/composer Wayne Shorter, who has obstinately followed – or, more appropriately, carved – his own path for more than half a century, from his time with Art Blakey's Jazz Messengers and Miles Davis' unparalleled Second Great Quintet to his pioneering work as co-founder of the fusion group Weather Report, and on into his envelope-pushing modern quartet.
Shorter was the guiding light behind the formation of Sound Prints, whose name is a play on his classic piece "Footprints." His influence also lives on in the remarkable bandmates that Douglas and Lovano invited into the project: pianist Lawrence Fields, bassist Linda May Han Oh and veteran drummer Joey Baron. "From the beginning," Lovano says, "Wayne Shorter has inspired us to be ourselves in the music and our lifetimes through whatever social struggles that might arise."
Given the tempestuous nature of our current political moment, there's an inevitable message to be taken away from all of this: namely, that what divides us isn't nearly as severe as we imagine, and we can all make progress by celebrating those common principles that unite and inspire us. However unintentional the social commentary, that inclusive outlook has always been central to jazz, and it rings out loud and clear through the music of Sound Prints.
"After the history of our country over the last two years," Douglas admits, "the sense of the word 'scandal' has changed and this title has come to, by default, refer to what's happening in the newspaper. I won't disown that, but our 'Scandal' exists right there in the music."
"Sound Prints is a free-flowing, joyous expression of music in the social environment we live in today," adds Lovano. "We dare to improvise and create music within the music — in a democratic way each piece comes to life on its own."
In keeping with Shorter's fiercely original attitude, Sound Prints focuses primarily on original compositions by Lovano and Douglas. Their self-titled debut, recorded live at the 2013 Monterey Jazz Festival, also included two new Shorter pieces composed especially for the band. This time around, the co-leaders' nine new pieces are supplemented by a pair of reimagined Shorter classics: "JuJu" (arranged by Lovano) and "Fee-Fi-Fo-Fum" (arranged by Douglas).
The two leaders had crossed paths on rare occasions for nearly twenty years before forming Sound Prints. Douglas was one of the special guests on Lovano's 2001 Blue Note release Flights of Fancy: Trio Fascination Edition Two, and their respective tenures with the SFJAZZ Collective overlapped for three seasons, including one in which they explored the repertoire of Wayne Shorter.
The release of Scandal marks the first time the pair has recorded a full studio album of material together, however, and reveals a passionately adventurous band for whom no territory is off-limits. Since the release of Sound Prints their collective voice has only been further honed on stages around the world, making this follow-up an even more thrilling proposition.
"The language of our playing has certainly evolved," Douglas says. "The whole concept of playing in dialogue, the collective spirit, the sharing of different roles, has grown with each successive concert and tour."
Scandal will be released via Greenleaf Music, the label that Douglas has owned and operated since 2005. With the music industry struggling to find its way amid rapidly changing technologies, Greenleaf has thrived by maintaining its independence and approaching each new release with novel and inventive new ideas, including a subscription series, sheet music, podcast interviews, and more.
FOR MORE INFO ON THE ARTIST PLEASE GO TO
greenleafmusic.com
joelovano.com
davedouglas.com
Fully Altered Media