Singer Jekalyn Carr to Release 4th Album "One Nation Under God" on Feb 23rd, 2018 | New Book "You Will Win" on Feb. 20th, 2018
by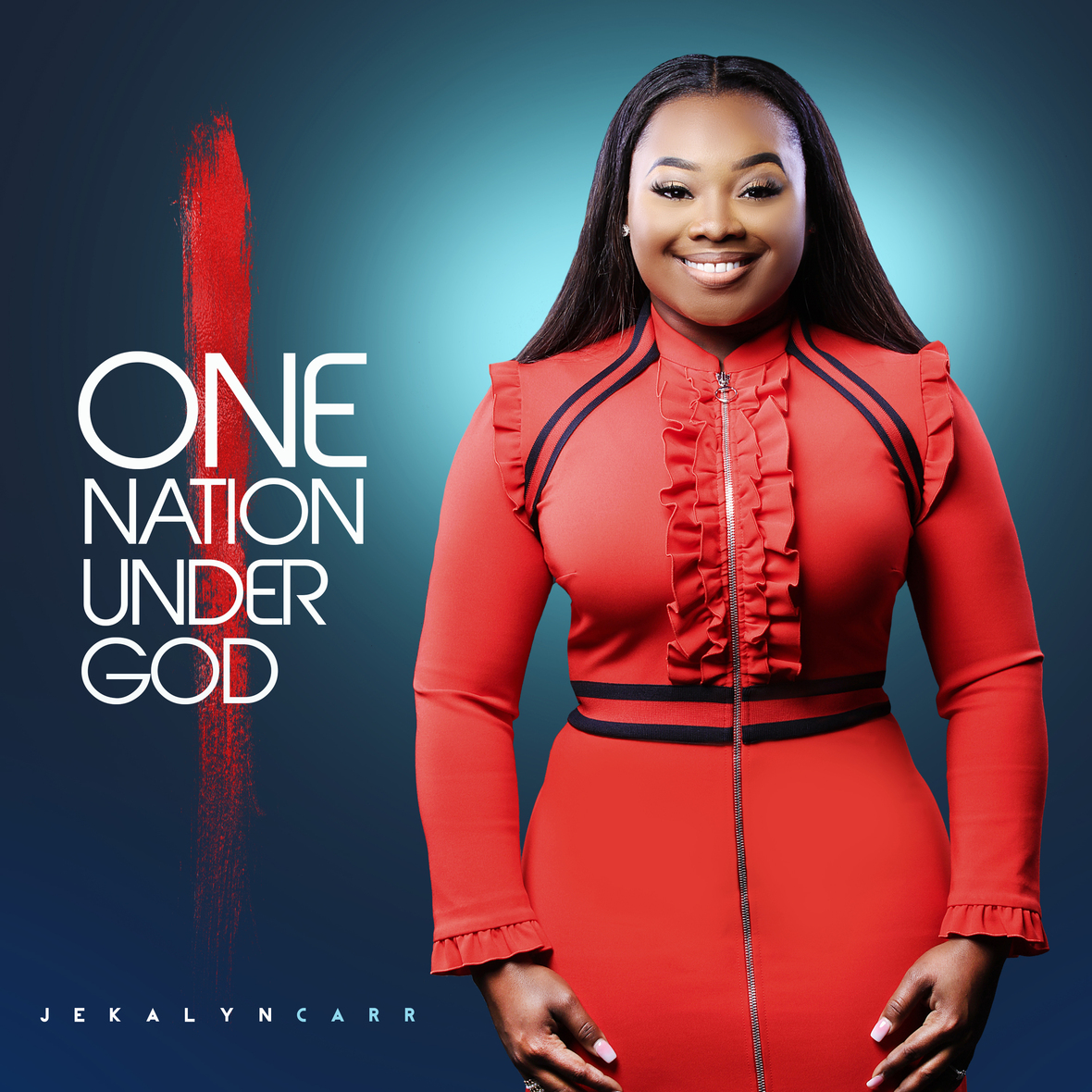 GRAMMY AND TWO-TIME BILLBOARD MUSIC AWARD NOMINATED ARTIST JEKALYN CARR ANNOUNCE RELEASES FOR FOURTH ALBUM
ONE NATION UNDER GOD AND FIRST BOOK YOU WILL WIN,
ONE NATION UNDER GOD TO RELEASE FRIDAY, FEBRUARY 23, 2018, ALBUM FEATURES DONALD LAWRENCE, NARIAH SMITH, HOPE CHURCH, BROWN BAPTIST CHURCH AND ASHLEY MACKEY
FIRST BOOK YOU WILL WIN TO RELEASE TUESDAY, FEBRUARY 20TH, 2018
PRE-ORDERS FOR NEW ALBUM AND BOOK AVAILABLE THIS
FRIDAY, DECEMBER 22, 2017
ATLANTA, GA (December 2017) — 20 Year-Old GRAMMY®, Two-Time Billboard Music Award and GMA Dove Award-nominated and Stellar Award-winning independent recording artist, Jekalyn Carr, has just announced the release dates for her forthcoming live album ONE NATION UNDER GOD and first book You Will Win. Pre-Orders for both the album and book are available Friday, December 22nd.
"I believe that people should not live defeated or beneath who God says they are," states Carr. "Through this book and album my inspiration is to reassure to the people that they are champions. I want to help people by releasing the winning message and pushing them to unleash the champion that's on the inside of them."
ONE NATION UNDER GOD, the highly anticipated, forthcoming 4th album is set to release on Friday, February 23, 2018 on her Lunjeal Music Group imprint and distributed by New Day Christian Distributors. This new release is a call for all of God's people to unite, removing the limitations of race, religion, denomination, organization, location, gender, or class. Carr addresses how God desires to see His people, and how we should see ourselves – as one united body of believers.
ONE NATION UNDER GOD, is already shaping up to pick up right where the successes of its predecessor left off. Released on September 15th on all digital outlets, the album's lead single, "You Will Win," debuted at No. 1 on Billboard's Gospel Digital Song Sales chart and is currently No. 4 on Billboard's Gospel Airplay chart and is in the Top 10 on its Hot Gospel Songs chart this week.
The J. Hardy Agency