Common, Robert Glasper & Karriem Riggins Announce New Group August Greene | Drops New Single "Optimistic" feat Brandy | New Self-Titled Album Arrives March 9th, 2018
by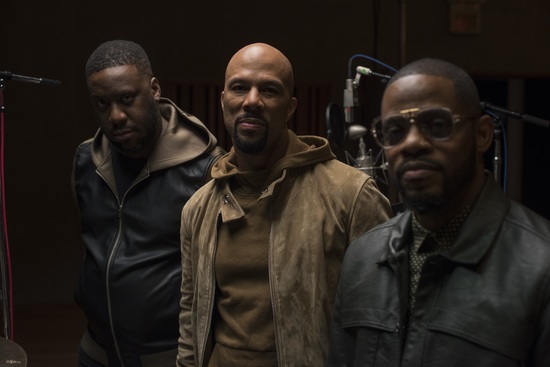 Common, Robert Glasper & Karriem Riggins
Announce New Group August Greene
Self-Titled Amazon Original Album out March 9
Listen to the First Single "Optimistic" Featuring Brandy
Band Makes Their Live Debut at NYC's Highline Ballroom
on January 26
Golden Globe, GRAMMY, Academy Award winning activist, actor and artist Common, four-time GRAMMY Award winning pianist/producer Robert Glasper, and drummer/producer extraordinaire Karriem Riggins announce the formation of their new group August Greene. The band's debut self-titled, Amazon Original album will be released on March 9th.
In 2017, the three collectively won the Emmy for Outstanding Original Music and Lyrics on the strength of their song "Letter to the Free," which was recorded for Ava DuVernay's documentary 13th. The longtime friends and musical collaborators felt the time was right to release music from August Greene, which has themes of optimism and black excellence. They have found a sound that does not solely fit into one genre, but is truly an invigorating hybrid of R&B, hip-hop, and jazz.
"August Greene actually formed before we chose a name, before we even knew it was a band," says Common. "Karriem, Rob and I go back many years. It was something natural. When I started working with them it was like, 'man, this feels like home,' and it felt new and fresh. We love working together. The music takes us all to new places and it just feels like, everything I want to be as a musician is within the group of August Greene."
Update March 6th: WATCH OFFICIAL MUSIC VIDEO FOR "OPIMISTIC" FEAT BRANDY!
August Greene will make their live debut at New York City's Highline Ballroom on January 26th for Robert Glasper's sixth annual GRAMMY Joint.
Starting March 9, the album will be available for digital purchase on Amazon Music and to stream on both Amazon Music Unlimited and Prime Music.
Missing Piece Group