Amazon Music Releases New 25 Track Holiday Collection, "Christmas Soul" | Coming Nov. 24th, 2017 – LISTEN!
by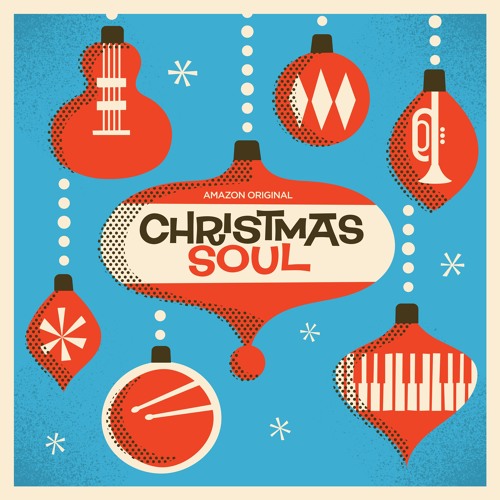 Amazon Releases New Holiday Collection, "Christmas Soul" featuring Various Artists – Coming Nov. 24th, 2017
LISTEN to Singer Nicole Atkins rendition of "O Holy Night" below!
Amazon Music is excited to announce "Christmas Soul," an Amazon Original playlist featuring 25 all-new holiday recordings from a wide range of artists, including; rising indie hip hop MC Open Mike Eagle, R&B songstress Dawn Richard, classic soul performers Don Bryant and Ural Thomas, and many more. "Christmas Soul" will be available exclusively for streaming on Amazon Music— both Amazon Music Unlimited and Prime Music beginning November 24.
"Christmas Soul" is a purposely eclectic mix, exploring the many and varied meanings of "soul." Across the playlist's 25 tracks, you'll hear horn-laden retro stylings from the likes of Marc Broussard and JC Brooks, rootsy country-soul from Nicole Atkins and The Texas Gentlemen, propulsive Latin-soul rhythms courtesy of Jungle Fire and Buscabulla, and contemporary hip-hop and R&B from Taliwhoah and Blu & Exile- just to name a few.
The song selection for "Christmas Soul" is likewise varied. Stirring and soulful renditions of holiday standards like, "Little Drummer Boy," recorded here by emerging R&B crooner MAJOR, and "Rockin' Around The Christmas Tree," reinvented for the playlist by Ruth B, sit alongside brand-new holiday compositions like acclaimed arranger-composer-iconoclast Adrian Younge's baroque production of Gemma's, "The Saddest Christmas Tree" and indie soul upstart Joey Dosik's gorgeous, "Be Thankful." Elsewhere, the artists on "Christmas Soul" tackle some lesser-known holiday classics, as with Richard's searing take on the Prince b-side, "Another Lonely Christmas" and Demo Taped's bracing re-interpretation of the O'Jays' "Christmas Just Ain't Christmas ."
Artists on the playlist include:
Tamir
Dawn Richard
JC Brooks
Joey Dosik
Buscabulla
Spacebomb House Band feat. Andy Jenkins
Blu and Exile
Ural Thomas & the Pain
Demo Taped
The Texas Gentlemen
Jacquie
Jungle Fire
Diane Coffee
Major
Robert Finley
Nicole Atkins
Marc Broussard
Ruth B
Davie
Open Mike Eagle
Gemma (feat. Adrian Younge)
Taliwhoah
Liz Brasher
The Soul Rebels
Don Bryant
Missing Piece Group