WATCH NEW VIDEO! The Baylor Project Releases New Single "Laugh And Move On"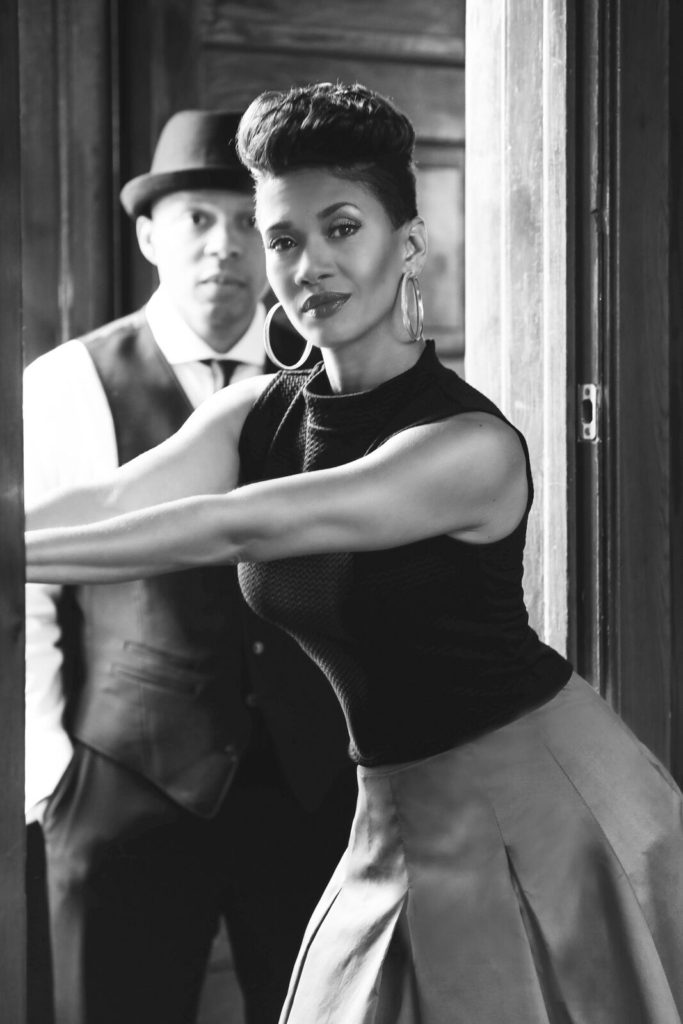 The Baylor Project
"Laugh and Move On"
(Be A Light)
Video Reflections by A. Scott Galloway
As noted earlier this year, The Journey, the debut Gospel-Jazz album by husband and wife duo Jean Baylor (vocals) and Marcus Baylor (drummer) – collectively known as The Baylor Project – is one of the finest releases of the year through and through. On the occasion of their birthdays this week (Jean Monday Oct. 9 / Marcus Tuesday Oct. 10), they have released their first official music video: a beautiful largely black and white affair for "Laugh and Move On."
The song, steeped in churchy piano and organ with anchoring bass and soft brushed drums, is all about shaking the blues, keeping the faith, and finding the will to keep moving forward in life, no matter how dire you feel your circumstances have become. The video directly and tactfully reveals a trinity of examples – marital problems, run-ins with the law and personal depression/despair. Throughout, the stark, crisp high definition footage of Jean singing and the trio playing behind her is a loving homage to the communion of music making and the beauty of acoustic instruments.
"This song reminds me of an era in music that focused on telling a story with a lot of soul and some good ole fashioned singing about letting the tough times roll off your back," Jean states. "'Laugh and Move On' is full of testimonies. We get them after every show." Marcus adds, "For some reason, it's always the song that 'the singer' (a.k.a. my wife) didn't want to record that becomes a staple in people's lives. It's no different with 'Laugh and Move On.' We want to inspire, foster hope and, ultimately, bridge the gap between generations in our culture."
For a fittingly fine song, from a fittingly fine album, the video for "Laugh and Move On" rounds out that trinity in mighty fine fashion.
Photo Credit: Deneka Peniston
A. Scott Galloway
Music Editor
The Urban Music Scene
October 13, 2017