WATCH NEW VIDEO! New Group Ranky Tanky to Release Debut New Album (Digitally) on Oct 20th & (Physically) Nov. 3rd, 2017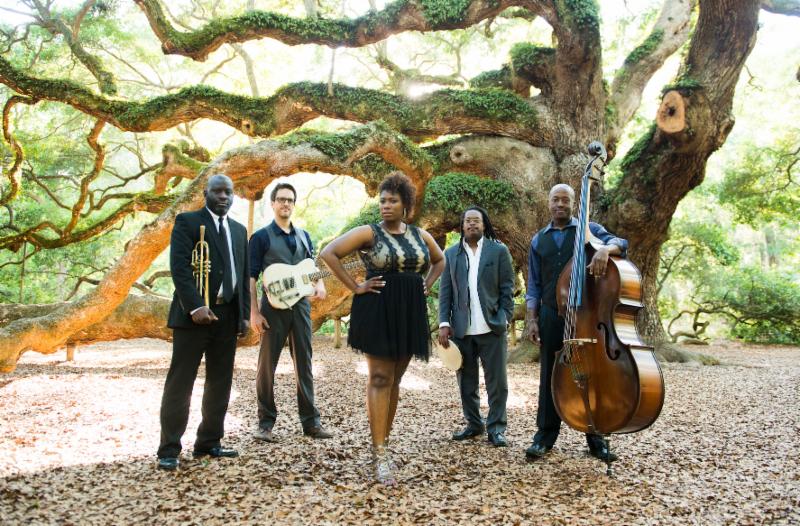 Ranky Tanky Breathes Life To the Gullah Culture
of the South Carolina Lowcountry With A Range of
Playful Game Songs to Heartbreaking Spirituals
Set to a Unique Sea Islands Groove
Eponymous Debut Release
Available Digitally on October 20 wit
Physical Product Available on November 3
via Resilience Music Alliance
From the South Carolina Lowcountry, where life is laced with African ways, comes Ranky Tanky, a quintet with music rooted in a culture that has shaped American art, food, language and attitude. Their eponymous album on Resilience Music Alliance celebrates that culture, its people and their mother tongue, Gullah.
"Gullah" comes from West African language and means "a people blessed by God." "Ranky Tanky" translates loosely as "Work It," or "Get Funky!" In this spirit the quintet performs timeless music of Gullah culture born in the southeastern Sea Island region of the United States. From playful game songs to ecstatic shouts, from heartbreaking spirituals to delicate lullabies, the musical roots of Charleston, SC are "rank" and fertile ground from which these contemporary artists are grateful to have grown.
The soulful songs of the Gullah culture are brought to life by this band who mix the low country traditions with large doses of jazz, gospel, funk, and R&B. Fresh out of college, trumpeter Charlton Singleton, guitarist Clay Ross, bassist Kevin Hamilton, and drummer Quentin Baxter originally worked together as an in-demand jazz quartet on the Charleston scene in the late 1990s before splitting off to each make their way as freelance musicians, working with names like Houston Person, Freddy Cole, Cyro Baptista, and René Marie. Gaining years of valuable experience while developing a deeper appreciation for the Gullah tradition they came from, the band reformed with the dynamic vocalist Quiana Parler to celebrate the bone-deep mix of spirituals and gutbucket blues–music made by a self-contained culture of descendants of enslaved Africans that introduced such indelible parts of American songbook as "Kum Bah Yah" and "Michael Rowed the Boat Ashore."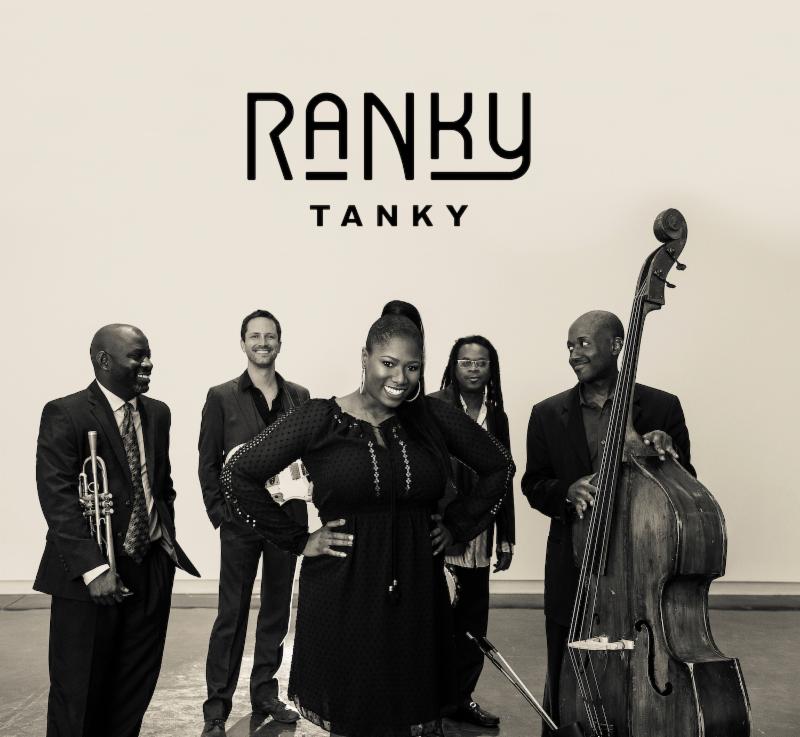 A distinct Gullah pulse anchors each selection of this recording. A pulse originating in Africa, that beats in the heart of American music. This vibrant, life affirming pulse propels Gullah stories, essential to the human experience, through evocative and timeless folk melodies imbibed with the mysteries of nature and the essence of life.
Today, emerging from the heart of this still fertile cultural epicenter, Ranky Tanky is the next generation to illuminate Gullah worldwide. Among them we find some of Charleston's most celebrated and accomplished contemporary artists who share a lifetime of musical collaboration and mutual admiration.
About Resilience Music Alliance
A brand new label, Resilience Music Alliance, will focus on quality music with specific intent to address social issues that are plaguing our world today. This mission-driven record label, was founded by award-winning journalist and jazz vocalist, Rondi Charleston, and her husband, political/social activist and arts patron, Steve Ruchefsky. RMA is dedicated to empowering artists who celebrate and challenge the human condition of Resilience. The label has engaged an advisory team of industry professionals including Motéma Music label founder Jana Herzen, DL Media founder & publicist Don Lucoff, and Jeff Moskow and Jay Gilbert, both formerly with Universal Music Group who will provide day-to-day label services and marketing support. Moreover, Resilience Music has partnered with global distributor INgrooves for the distribution of this new music as well as several other mission driven projects.
Photo Credit: Reese Moore
Ranky Tanky · Ranky Tanky
Resilience Music Alliance · Release Date: Digital: October 20 | Physical: November 3, 2017
DL Media