Patti LaBelle & Friends to Release New Album "Home For The Holidays" on Nov. 24th, 2017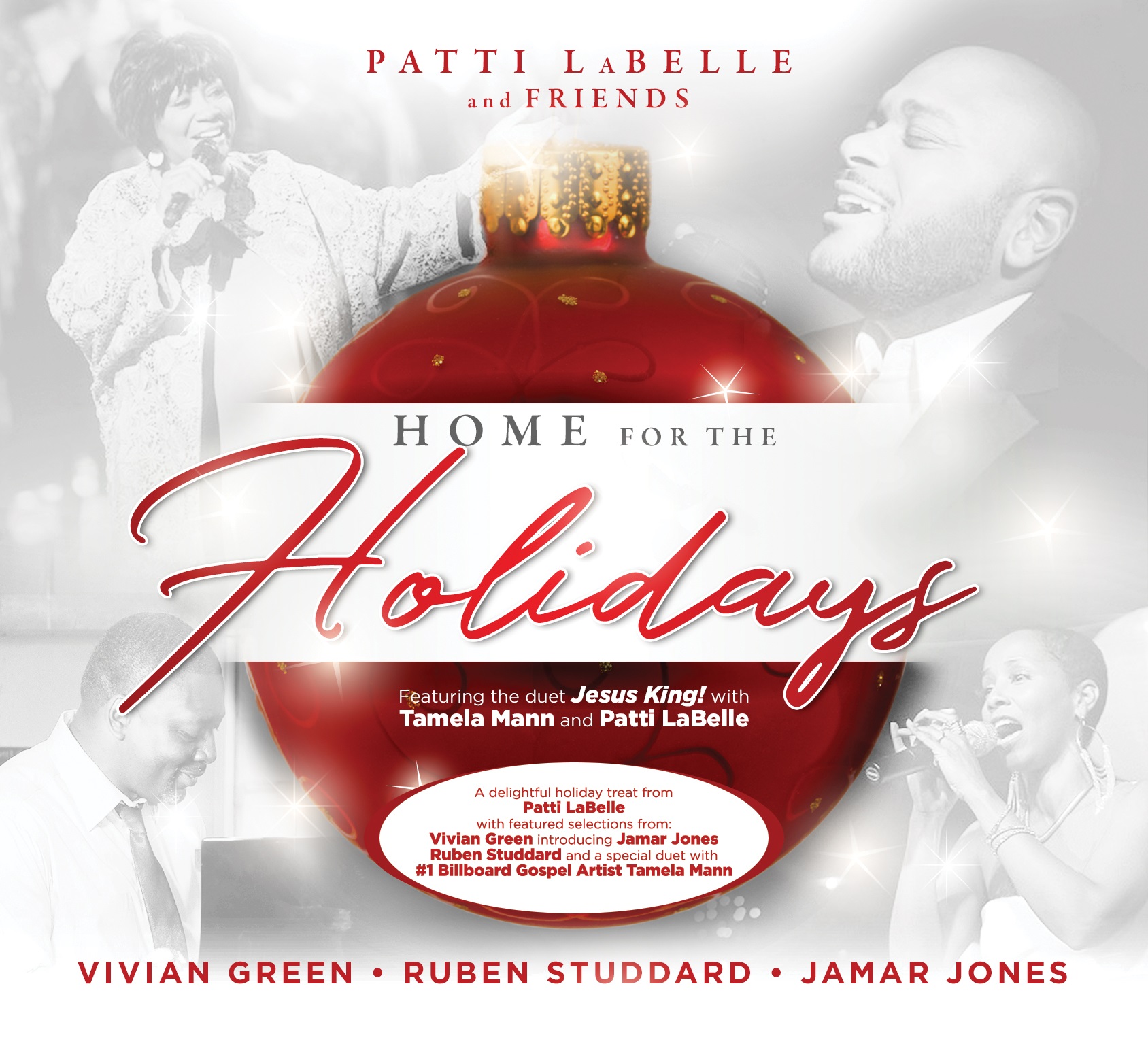 PATTI LABELLE AND FRIENDS – HOME FOR THE HOLIDAYS
COMING NOVEMBER 24th
The album, featuring LaBelle, Vivian Green, Ruben Studdard, Tamela Mann and introducing Jamar Jones is available for pre-order October 27th.
New York, NY (October 26, 2017) – GRAMMY® Award-winner and GPE Records recording artist, Patti LaBelle, announced the release of Patti LaBelle and Friends – Home for the Holidays. Available on CD, as well as digital and streaming outlets, the album will be released on Friday, November 24, 2017, with pre-orders beginning on October 27th on iTunes and Amazon.
The fourteen-song collection features LaBelle along with fellow acclaimed artists, Vivian Green ("My Favorite Things"), Ruben Studdard ("Let It Snow"), Tamela Mann ("Jesus King!") and piano virtuoso, Jamar Jones ("Brazilian Sleigh Bells"). Other traditional holiday and spiritual songs lace the album, including "Mary, Did You Know?" "The Christmas Song" and "Avé Maria". Patti LaBelle and Friends – Home for the Holidays is LaBelle's first holiday album since the 2007 release, Miss Patti's Christmas.
In addition to the new album, LaBelle is still promoting her first jazz album, Bel Hommage, which launched in May 2017. The second season of her cooking show, Patti LaBelle's Place, will return on the Cooking Channel on November 26th. In addition, her successful Patti's Good Life line, which is available at Walmart, will be introducing new items just in time for the holidays.
Patti LaBelle and Friends – Home for the Holidays: Track Listing
My Favorite Things – Jamar Jones featuring Vivian Green
Don't Save It All For Christmas Day – Patti LaBelle
Presence With Me – Ruben Studdard
Maybe Next Year – Vivian Green
Mary Did You Know? – Patti LaBelle
Let It Snow – Ruben Studdard
Brazilian Sleigh Bells – Jamar Jones
The Christmas Song – Vivian Green
O What A Night – Jamar Jones
Christmas Time Is Here – Jamar Jones, Patti LaBelle & Friends
Grown Up Christmas List – Patti LaBelle
Jesus King! – Patti LaBelle and Tamela Mann
Avé Maria – Ruben Studdard
Brahms Lullaby – Patti LaBelle
W&W Public Relations