NEW VOICES! LISTEN to Singer Sterling Ryhne's New Single "Remedy"
by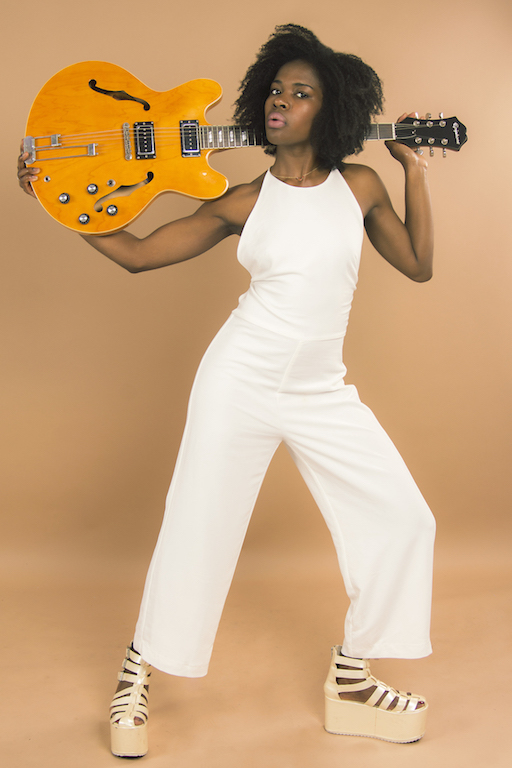 Up and Coming New York Singer Sterling Rhyne Releases New Single "Remedy"
New York-based songstress Sterling Rhyne announces the release of her debut single, "Remedy."  Inspired by her move to the city, Rhyne wrote this track about perseverance and honoring your passions. Blending ethereal guitar lines with organic vocal melodies, her alluring blend of Soul and R&B takes listeners on a captivating journey.
Sterling Rhyne's intrinsic music abilities were first noticed by her mother when she was a toddler, subsequently, Rhyne was enrolled into piano lessons. By the age of twelve, she was an experienced classical pianist and picked up the violin as well. In high school, she began her songwriting exploration and taught herself to play guitar. Before making the move to the east-coast, Rhyne immersed herself in the Dallas music scene and played local shows throughout the region. Drawn to the strong creative community in New York, she re-located to pursue her passion.
Her debut is an upbeat summer anthem that is a reflection upon her relocation from rural life in Texas to the bustling city life of New York City. The melody and lyrics came to Rhyne in a dream one summer night. The following morning, she made a demo of the song with guitar and voice. In addition to composing "Remedy," Rhyne also served as the producer on the track.
Sterling Rhyne has captivated audiences with her music's distinctive ambiance and ethereal melodies, allowing her to play notable New York venues such as Rockwood Music Hall and Bitter End, and Sofar Sounds regularly. Keep up with Sterling Rhyne as she continues to release more content throughout the end of this year and 2018!
Connect with 

Sterling

 

Rhyne

: 
Effective Immediately PR