Boney James' "Honestly" Debut at #1 on Billboard Jazz & Contemporary Jazz Charts
by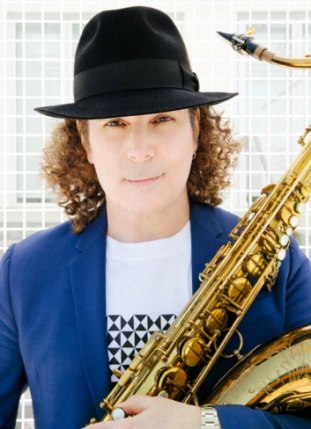 SAXOPHONIST AND COMPOSER BONEY JAMES' NEW ALBUM HONESTLY DEBUTS AT #1
HONESTLY Hits # 1 On Billboard Jazz, Contemporary Jazz Albums And #22 On Current Albums Charts
FOR IMMEDIATE RELEASE – Genre-blurring artist Boney James is once again making a big impact on the charts with his new release HONESTLY as the album debuts at #1 on the Billboard Jazz and Contemporary Jazz charts. In addition, HONESTLY bows at #22 on the Billboard Current Albums chart (Boney's highest debut to date) pointing to another round of huge success for the 4-time GRAMMY nominated artist.
The album's two singles are also creating a multi-format success story at radio.
"Honestly," the first R&B single from the album (featuring vocalist Avery*Sunshine) breaks onto the Adult Urban charts this week with a bullet, landing at #30 on the Mediabase UAC chart.
"Tick Tock," the first instrumental single from the album, surges 15 – 8* on the Mediabase Smooth AC Chart today. It is one of four songs co-written and co-produced with Jairus Mozee (Anthony Hamilton, Robin Thicke) and features horn arrangements by Jerry Hey, who worked on Michael Jackson's greatest hits, amongst others.
The album HONESTLY follows futuresoul, James' 2015 release, which spent eleven weeks at #1 on the Billboard Contemporary Jazz Chart. This release also marks his 25th anniversary as a solo artist.
With HONESTLY, as with futuresoul and the GRAMMY-nominated The Beat before it, Boney James is making some of the most stellar, wholly realized music of his career. "I've just grown up, personally and musically," he says. "These are interesting times we are living in. The one thing I can do with the skills that I have is to make music that evokes a feeling and takes people somewhere… to do what I can to try and make the world a more pleasant place"
Website: http://www.boneyjames.com/
Facebook: https://www.facebook.com/boneyjames
Twitter: https://twitter.com/boneyjames
Concord Music Group