LISTEN TO NEW MUSIC! Drummer Sonny Emory to Release New Album "Love Is The Greatest" on Oct. 10th, 2017
by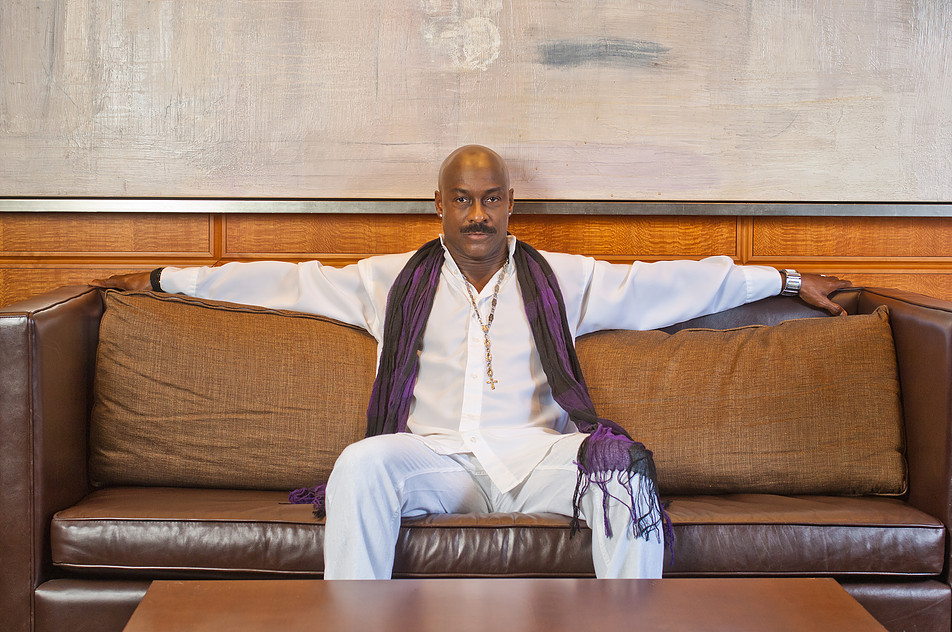 DRUMMER TO THE STARS WORLD RENOWNED MULTI INSTRUMENTALIST COMPOSER SONNY EMORY GROOVES SOLO WITH BAND CACHET ON
LOVE IS THE GREATEST
Album Released Worldwide October 10, 2017 on GRP/Universal
Verdine White and Philip Bailey Join Emory for Launch Event in Atlanta to Benefit Parkinson's Foundation in Tribute to Maurice White of Earth Wind and Fire
"I hired a drummer for the ages in Sonny Emory." Maurice White
(ATLANTA, GA — August xx, 2017) –After decades of laying down the foundation and galvanizing the groove on tour and in the studio for legends like Earth, Wind & Fire, The Crusaders, Bruce Hornsby, Al Jarreau, Steely Dan and Bette Midler, drummer, multi-instrumentalist and composer Sonny Emory is on the greatest creative roll of his career, taking charge of every last musical detail as the founder and leader of his new band, Sonny Emory's Cachet. Tapping into the energy and inspiration from his multitude of triumphant associations and his passions for pop, R&B/funk, rock, jazz and gospel, he creates a soulful, genre defying instrumental and vocal collection designed to make people dance while delivering a timeless message crucial for these times: LOVE IS THE GREATEST.
Featuring seven emotionally hard-hitting, rhythmically diverse originals and fiery re-imaginings of classics by Mavis Staples ("Eyes on the Prize") and Aretha Franklin ("Rock Steady"), LOVE IS THE GREATEST is infused with uplifting, joyful and motivating messages and anthems that emanate from Emory's desire to foster love and unity. In his artist notes, he attributes the long gestating inspiration for the creation of Cachet and the album itself to quotes shared with him by two of his great musical friends and mentors, the late EWF founder Maurice White and renowned pianist/composer Bobby Lyle. Emory felt the truth and wisdom of these two musicians driving him during every moment of down time from the road these past years with Hornsby and Midler to create the music that evolved into LOVE IS THE GREATEST.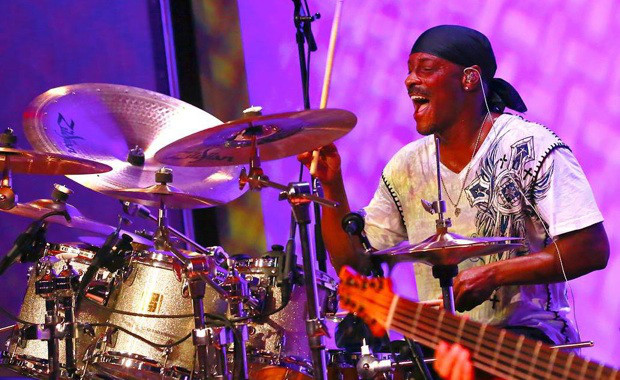 While Emory started the tracks for the album by himself at his home studio in Atlanta, he knew instinctively that he wanted LOVE IS THE GREATEST to be a band project. Over time, it evolved into a dynamic family affair as well with both his sons Nick and Nigel becoming members of Cachet, joining bassist Sam Sims, guitarist Kevin ("Kev Dog") Walker and vocalist Stephanie Peyton. Emory handles all drums, percussion and keyboards. Now in their early 20's his sons Nick and Nigel participated in the recording of his 2005 solo album Love's Pure Light. On LOVE IS THE GREATEST, Nick sings on and co-composed several tunes, and Nigel, raps brilliantly on "Grind" and also mixed the entire project with Emory.
Sonny Emory's Cachet will launch LOVE IS THE GREATEST with a concert in tribute to the late great Maurice White of the legendary group Earth Wind an Fire, for which Sonny was the drummer for thirteen years. EWF's Verdine White and Philip Bailey will join Emory on stage for the event, which will take place on October 12th at Center Stage in Atlanta to benefit the Parkinson's Foundation. Emory's passion for helping those afflicted with Parkinson's was sparked by the many years Maurice White suffered with the debilitating disease prior to his passing in 2016. Emory and his band mates will hit the road in the U.S. and overseas later in 2017 to share the music of Cachet,
Sonny Emory is endorsed by YAMAHA Drums, ZILDJIAN Cymbals and Drumsticks, Shure Microphones, Meyers Sound Systems, Toca Percussion and LP Percussions.
"Sonny Emory is not only a great musician/drummer, but he is a also a good friend." Bette Midler
Stay connected:
Website: https://www.sonnyemory-cachet.com
Facebook: https://www.facebook.com/sonny.emory.33
Twitter: https://twitter.com/sonnyemory
Instagram: https://www.instagram.com/sonnyemory/
East West Media