LISTEN TO NEW MUSIC! Jazz Saxophonist NAJEE Returns with New Album "Poetry In Motion" on Aug. 25th, 2017
by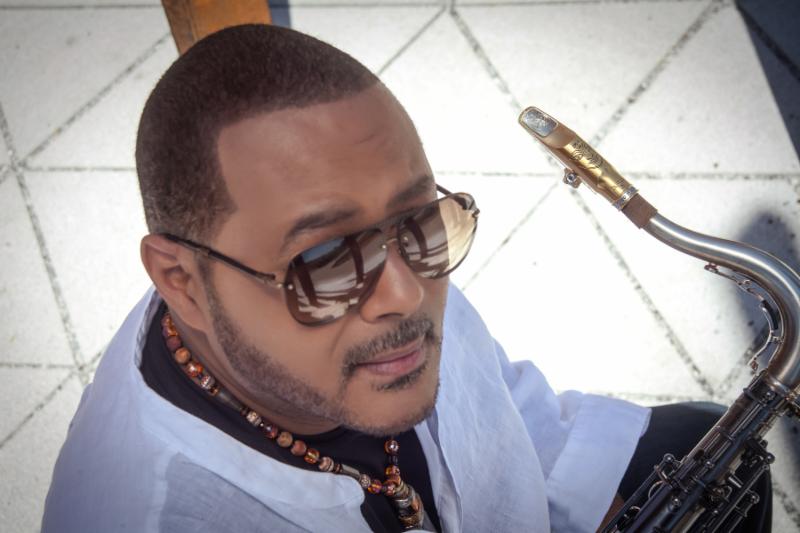 The always reliable saxophone man in Najee gifts a special dedication on Poetry In Motion, to two special musical heroes
LISTEN to New Single "Is It The Way" featuring Eric Roberson below!
What a way to celebrate one's 30th anniversary in the industry but with a personal thank you to two musicians that left their own impact with so many fans and peers. Of course, Najee is beyond the perfect candidate in extending homage to Prince and Al Jarreau, legends in their own right and whom performed alongside with the much respected saxophone/woodwind player in their careers. To return the favor in his own effortless way, Najee will be soon releasing his latest effort, Poetry in Motion, teaming with other like-minded artists such as Incognito, Eric Roberson, Maysa and Will Downing. Whether on an instrumental or with vocal assistance, Najee always keeps his funky, smooth self at the forefront yet giving plenty of breathing room for his other colleagues to incorporate their strengths and accent Najee's musical personality.
Two particular highlights are soulful ballads featuring Downing on I'll Be Missing You and Maysa on Don't Make Me Wait. This is not to forego Najee's solo contributions such as the flute dexterity on the closing track Duolology and the Latin-spiced Noche Romantica. Poetry In Motion is Najee's fourth release for the thriving label, Shanachie Entertainment, which is due in late August. Undoubtedly, Najee has launched his 30th anniversary in high style.
Peggy Oliver
The Urban Music Scene