Harlem Week to Pay Tribute to Legendary Producer/Activist James Mtume on Aug. 23rd, 2017
by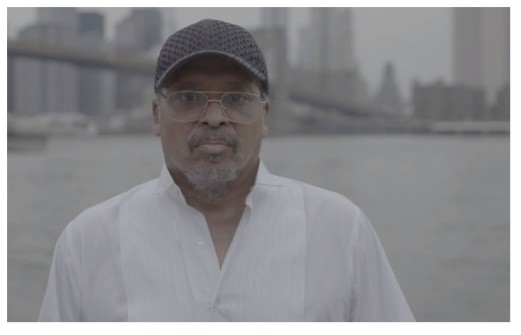 Harlem Week to Pay Tribute to Master Composer & legendary Producer/Activist James Mtume on August 23, 2017 starting at 6:00 PM
Whether his contribution to music comes as composer, producer or performer; James Mtume has carved an indelible impression from all sides. Yet for all the decades he has been putting out innovative sounds, he has underscored it with his activism. A brilliant and informed orator, Mtume has spoken internationally.
His is a rich and storied past as an activist during the turbulent 60's era movements, his years performing with Miles Davis, on into his his chart-topping R&B years as a band – Mtume. In that span he has also composed hits with guitarist/partner Reggie Lucas such as "The Closer I Get to You," (Roberta Flack and Donny Hathaway) leaving an imprint in music that is distinct.
political commentator voice and activist via the airwaves, such as his popular New York talk show, Open Line, formerly on WBLS FM.
With Kiss This World GoodbyeKiss This World Goodbye (1978), In Search of the Rainbow Seekers (1980), Juicy Fruit (1983), You, Me and He (1984), and Theater of the Mind (1986), the group earned 11 charting singles: "Give It on Up (If You Want To)" (number 26 R&B), "Juicy Fruit" (number one R&B), "You, Me and He" (number two R&B), and "Breathless" (number nine R&B).
Mtume created a unique sound with his "sophisti-funk," and turned an era on end with hits for the likes of Phyllis Hyman, Stephanie Mills (He and Lucas both won the Grammy Award for Best R&B Song for writing and producing fellow R&B artist Stephanie Mills' top-ten hit "Never Knew Love Like This Before", for which she also won a Grammy for Best Female R&B Vocal Performance), the Spinners, and Lou Rawls.
His much-sampled beats and rhythms, as in the Notorious B.I.G.'s "Juicy" and dozens of other songs have made Mtume's music a staple of R&B and Hip Hop; including his having produced yet another generation including neo-R&B acts like Mary J. Blige. In honor of his many activist/music contributions for all aspects of enlightening and entertaining the masses, Harlem Week will be paying tribute to the living legend. The event will take place on August 23, 2017 at Harlem Hospital at 6:00 PM.
Keep in touch with new updates via social media at:
James Mtume – Google+
James Mtume (@jamesmtumelive) * Instagram photos and videos
Official website: https://www.jamesmtumeonline.com/
Double XXposure Media Relations