Debut Solo Album from Singer & Two-Time Grammy Nominee Stokley Continues to Climb the Charts | Announces New Tour 2017
by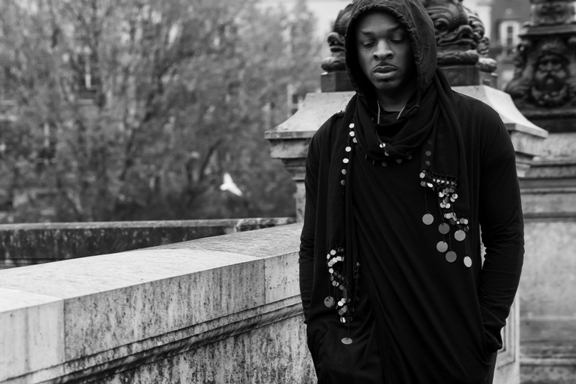 DEBUT SOLO ALBUM FROM SINGER AND TWO-TIME GRAMMY AWARD NOMINEE STOKLEY CONTINUES TO CLIMB THE CHARTS US TOUR CONTINUES THROUGH FALL
After over two decades as the lead vocalist for the incomparable hit-making R&B band Mint Condition, singer and two-time GRAMMY Award nominee Stokley has chartered a new course with his breathtaking debut solo album. Featuring guest appearances by GRAMMY-winning jazz pianist Robert Glasper and Estelle as well as some production from multi-platinum duo Carvin Haggins & Ivan Barias, Introducing Stokley is a refreshing artistic statement rooted in the soul music tradition from one of R&B's most remarkable voices.
Read our Interview with Stokley on The Urban Music Scene by clicking HERE!
Released on June 23, 2017 via Concord Records, Introducing Stokley charged up iTunes' R&B/Soul chart and continues to rise to the top of the BDS and Mediabase Urban AC charts, as well as climbing consistently on Amazon's Movers & Shakers.
"The music is sophisticated, the lead and layered background singing is out of this world and, most importantly, the lyrics are richly mature in viewpoint and compelling while also projecting vibrancy, fun and sensuality." – The Urban Music Scene
It has been said that good things come to those who wait. Fans have been patiently biding their time in hopes of a solo project from the lead vocalist of one of the most important R&B bands of the past several decades. With the bowing of Introducing Stokley it's safe to say the wait is over. "Artistically, I wanted to say something different and take it a few degrees away from what I've done in the past," contemplates Stokley. "Obviously some of it is going to be familiar, because of my voice. I've just expanded my sensibilities a bit more. Introducing Stokley is a look at the past and the future. The fresh and the familiar."
Stokley Tour Dates:
| | | | |
| --- | --- | --- | --- |
| 7/22/2017 | Minneapolis | MN | Rocker the Garden (Revolution Tour) |
| 7/23/2017 | Minneapolis | MN | Venue TBD (Revolution Tour) |
| 7/28/2017 | Houston | TX | Arena Theatre |
| 8/5/2017 | Dallas | TX | TBD |
| 8/11/2017 | Atlantic City | NJ | Resorts Casino Hotel – Superior Hotel (Revolution Tour) |
| 8/12/2017 | Chicago | IL | Governors State University |
| 8/19/2017 | Bethesda | MD | Bethesda Blues & Jazz Club |
| 9/4/2017 | Los Angeles | CA | Venue TBD (Revolution Tour) |
| 9/9/2017 | Guerneville | CA | Johnson's Beach Resort |
| 9/15/2017 | Southaven | MS | Landers Center (Mary J. Blige ) |
| 9/16/2017 | Augusta | GA | James Brown Arena (Mary J. Blige) |
| 9/17/2017 | Norfolk | VA | Chrysler Hall |
| 9/22/2017 | Savannah | GA | Civic Center (Mary J. Blige) |
| 9/23/2017 | Louisville | KY | KFC Yum! Center (Mary J. Blige) |
Concord Music Group