WATCH NEW VIDEO! Soul Understated feat. Mavis 'Swan' Poole to Release New EP "Songs In The Key of Grease" on June 30th, 2017
by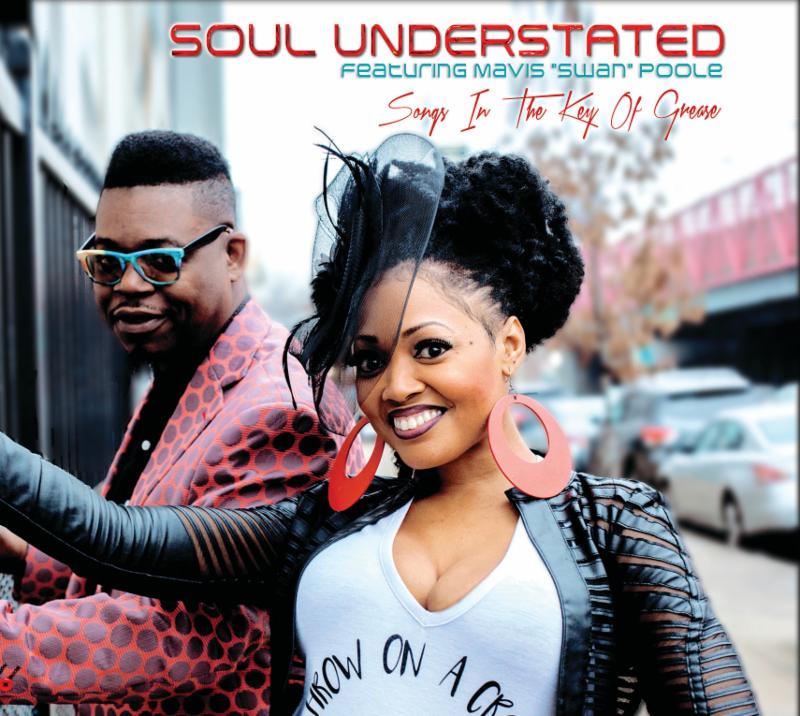 SOUL UNDERSTATED
FEATURING MAVIS 'SWAN' POOLE
SONGS IN THE KEY OF GREASE
A THRILLING, ORGANIC MASH-UP OF NEO-SOUL, FUNK AND JAZZ
TO BE RELEASED JUNE 30TH ON SHANACHIE ENTERTAINMENT
These days in the commercial music universe, production is dominated by tracks created by producers. There are precious few bands and the sound of musicians expressing themselves in real time is an increasingly rare commodity. And singers? All too often vocal limitations are covered up by studio wizardry as vocals are assembled from bits and pieces. That is why it is a such a pleasant shock to hear Soul Understated's E.P. Songs In The Key Of Grease due out June 30, 2017 on Shanachie Entertainment.
Ranging from the down-and-dirty funk of "Wibble Wobble" to the jazzy Badu-esque "The Way I See" to the soulful balladry of "We Fantasy," the wide-ranging sonic landscape of Songs In The Key of Grease is tied together by the electrifying vocals of Mavis "Swan" Poole, whose style stands at the nexus of Chaka Khan, Erykah Badu and Ella Fitzgerald. Soul Understated's lyrics are interesting and provocative, taking on body image and sex on "Wibble Wobble" and loving dysfunctional friends and family on "Junkie." Guest musicians on the E.P. include Washington, DC luminaries Marc Cary, alumnus of Betty Carter and Abbey Lincoln's bands, on piano and keyboards and Mighty Moe Hagans of the Chuck Brown band on percussion.
The core of Soul Understated is drummer Jeremy "Bean" Clemons and vocalist Mavis "Swan" Poole. Both have worked with some of the best in the game; Bean having played with such diverse artists as Gregory Porter, Andy Bey and Burning Spear while Swan has sung with Prince, Lauryn Hill, Shirley Caesar and Nicholas Payton, among others. Bean and Swan got together just over a decade ago, bringing their wide array of musical chops from the realms of funk, R&B, hip-hop, gospel and jazz to their unique vehicle: Soul Understated-which they describe as "soulful, jazzy, R&B-esque, gospel-ly, funk-ish rhythms and grooves a/k/a feel-good music." They've appeared at such major festivals as The Blue Notes Jazz Fest, The Brooklyn Hip Hop Fest, the Toronto Jazz Festival and the Capital Jazz Super Cruise, while Swan appeared in the HBO series Vinyl. Nonetheless, Songs In the Key of Grease represents their true coming out!
Shanachie Entertainment