WATCH NEW VIDEO! Robert Hawkins Releases New EP "Reserved" | Wins Two 2017 Rhythm of Gospel Music Awards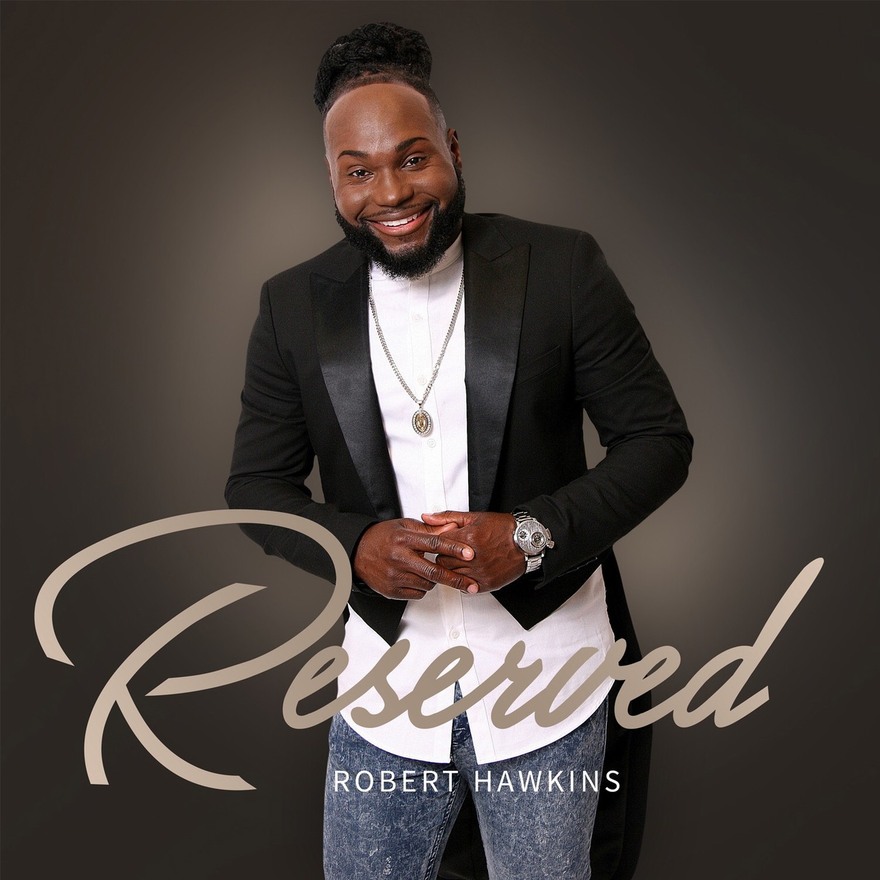 ROBERT HAWKINS Hits Billboard Top Gospel Albums Chart at #10 With RESERVED EP and Brings Home Two 2017 Rhythm Of Gospel Music Awards
Gospel artist Robert Hawkins has spent most of his life pursuing music. Now, his joy comes from serving the Lord in any and every capacity of life and pouring his heart into to his music. In the past year, he has released a single "Happy", which is steady on Gospel radio charts, and recently released his new EP RESERVED which landed on the Billboard Top Gospel Albums Chart at #10.
To build his budding solo artist career, Hawkins traveled and performed background vocals for various Gospel Artists: Leandria Johnson, Ashford Sandars, Jonathan Dunn, Joshua Rogers, and Jon Plair. As he continued serving in the background God opened many doors on his behalf allowing him to minister in song at churches worldwide further establishing him as a soloist and leader of worship. Robert began making television appearances on BET's Bobby Jones Gospel, TBN's "Praise the Lord", and on The Word Networks "Rejoice In the Word with Bishop Bloomer" and "The Lexi Show".
His diverse and pristine vocal style is now exemplified on his infectious single "Happy" (produced by Reginald Strong, Jr.). The official music video (see above) for "Happy" also showcases Robert's passion and love for people, and his genuine jovial spirit.
"My single 'Happy' means something new now because of the struggles, pain and adversity I faced for 12 long years," says Robert. "God came out of nowhere and made provisions for me to record and release this song and EP. I truly have several reasons to be Happy!"
Some of those painful and harsh times included a period of drug experimenting. "I started using cocaine as a recreational drug," says Hawkins who currently lives in Grand Rapids, MI. "It became uncontrollable. I would disappear from church, work, and home for weeks at a time, and sold my cell phone, my car, anything I had to get high. It wasn't until I became overwhelmed and began to lose hope. After a hard self-assessment, things began to change." Robert then checked himself into a clinic and began to reconnect with God and music.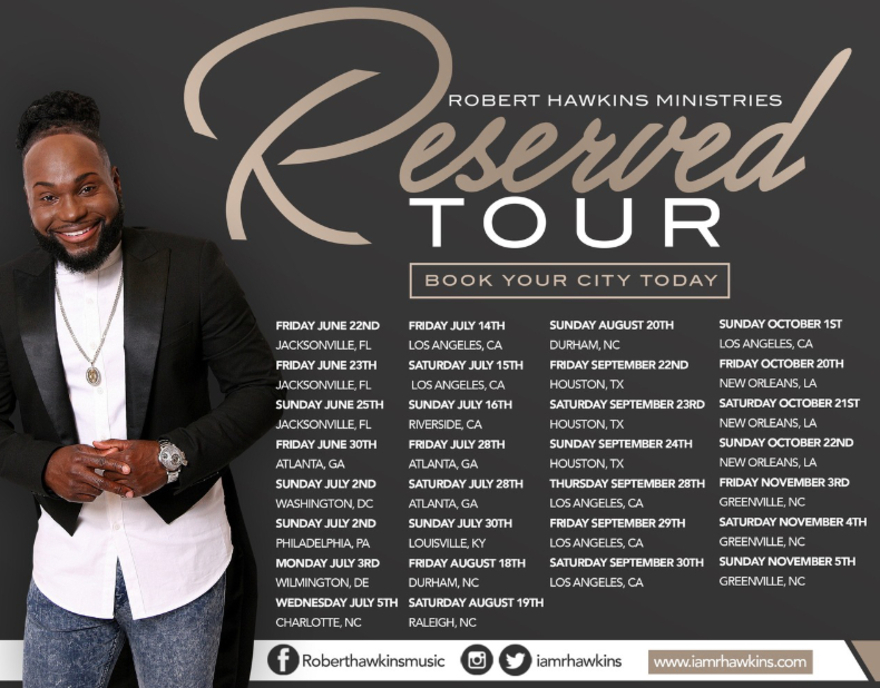 Robert Hawkins Tour Schedule – 2017
Robert's perseverance and relentless desire to stay connected with God continues to shine. The 2017 Rhythm Of Gospel Awards were given out this past weekend (June 24) with Robert holding four nominations. Robert brought home two awards: Urban Contemporary Artist of the Year and Contemporary Male Artist of the Year. He also maintains an intense appearance schedule with over 30 dates throughout the summer and fall criss-crossing the country from Los Angeles to New Orleans.
"I love to minister because it's an outlet and source for leaving an everlasting impression on hurting people like myself," Robert shares.
Although he is being awarded for his vocal aptitude and accomplishing industry accolades for his performances, Robert's true reward is being reserved.
The Bellamy Group