EXCLUSIVE STREAM! LISTEN to New EP from Soul Understated ft. Mavis 'Swan' Poole "Songs In The Key Of Grease" from Now til July 4th!!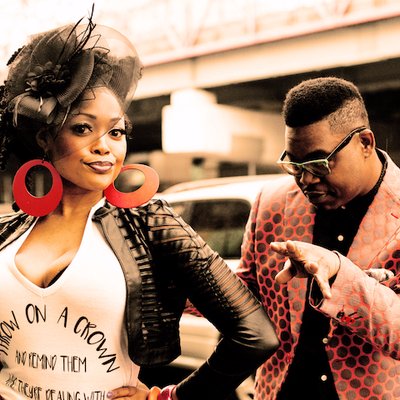 FOR A LIMITED TIME: STREAM THE ENTIRE EP "SONGS IN THE KEY OF GREASE" BY SOUL UNDERSTATED FEAT. "MAVIS 'SWAN' POOLE – EXCLUSIVELY ON THEURBANMUSICSCENE.COM!!
Special Stream Ends July 4th! EP is Available for Purchase now on Amazon & iTunes.
Good Day Readers!
Cheers! Here's your chance to listen to the entire new EP from up and coming duo/group Soul Understated feat Mavis 'Swan' Poole entitled "Songs In The Key of Grease" via Shanachie Entertainment! Hear the entire EP from now until Independence Day – July 4th, 2017! The new project will be released on June 30th. The core of Soul Understated is drummer Jeremy "Bean" Clemons and vocalist Mavis "Swan" Poole. TAKE A LISTEN BELOW!
Stream Expired
Ranging from the down-and-dirty funk of "Wibble Wobble" to the jazzy Badu-esque "The Way I See" to the soulful balladry of "We Fantasy," the wide-ranging sonic landscape of Songs In The Key of Grease is tied together by the electrifying vocals of Mavis "Swan" Poole, whose style stands at the nexus of Chaka Khan, Erykah Badu and Ella Fitzgerald. Share the link with Family and Friends! Read more about the new release by clicking HERE. EP is available for purchase now on Amazon & iTunes.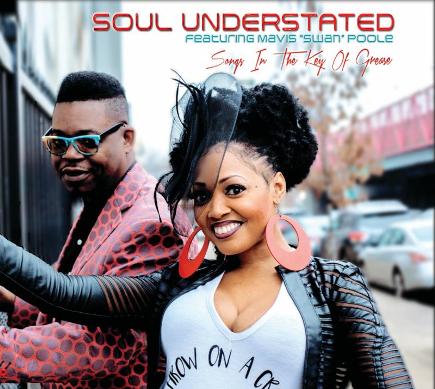 Connect with Soul Understated:
Facebook: https://www.facebook.com/Mavis-SWAN-Poole-Soul-Understated-117475795695/
Twitter: @SUOFFICIAL
(Music Stream Used by Permission – Shanachie Entertainment)
The Urban Music Scene.com