Vocalist Donna E. Scott to Release New Album "Carnival" on June 23rd, 2017
by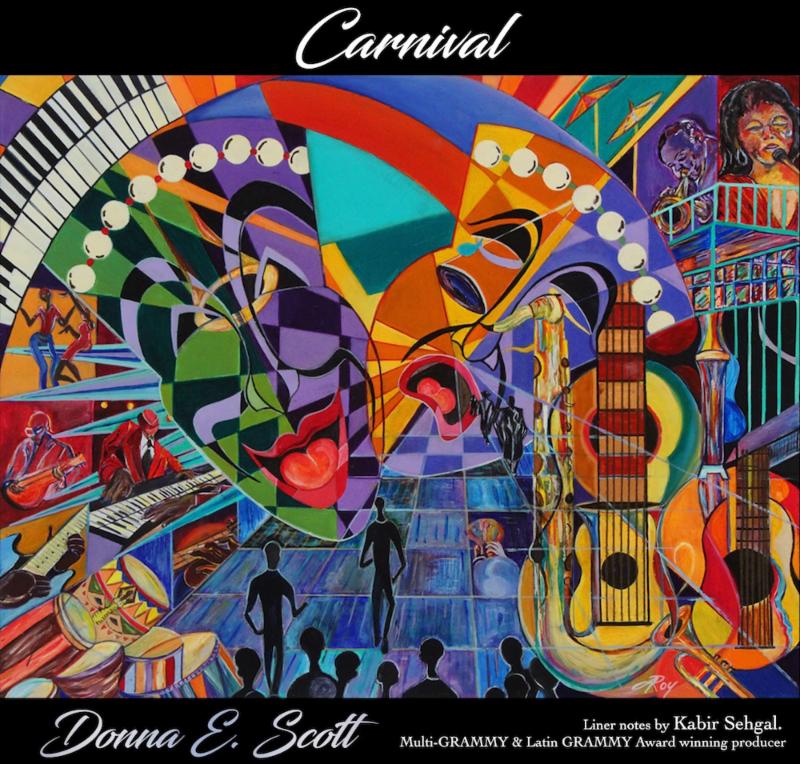 Vocalist Donna E. Scott Provides a Soundtrack Exploring
the Emotional Spectrum of Namesake Holiday
with Carnival – Available June 23
Thinking of Carnival conjures colorful, festive images of masked revelers, frenetic rhythms, and dancing in the streets. But as the prelude to the season of Lent, it's also a time for spiritual reflection and renewal. On her second album, Carnival, vocalist Donna E. Scott explores all the facets of the holiday, from the celebratory to the introspective, with a soulful blend of beloved standards and heartfelt new material.
Carnival, due out June 23, finds Scott pouring her heart out in her rich, earthy contralto on a selection of songs that explore love lost and found in a wide range of permutations. The stories in these songs span the emotional spectrum, encompassing a panorama of a Carnival crowd teeming with romance and heartbreak, new chapters beginning and old stories drawing to a close. "You're going to see everything during Carnival," Scott says. "Some people are going to be in love, some people have broken hearts, you're going to have excitement, anticipation, positive vibes and energy and people suffering losses."
Just as Carnival draws celebrants from around the world, Scott gathered a multi-cultural blend of gifted musicians to breathe life into these songs. Swedish trombonist Nils Landgren and GRAMMY®-winning South African flautist Wouter Kellerman make guest appearances, while Scott's core band features musicians from Cuba, Venezuela, Italy and elsewhere. Among the Houston contingent, bassist Tim Ruiz is a longtime member of four-time GRAMMY®-winning Tejano band La Mafia and background vocals on two songs are provided by former Gap Band singer Dorian Paul Williams.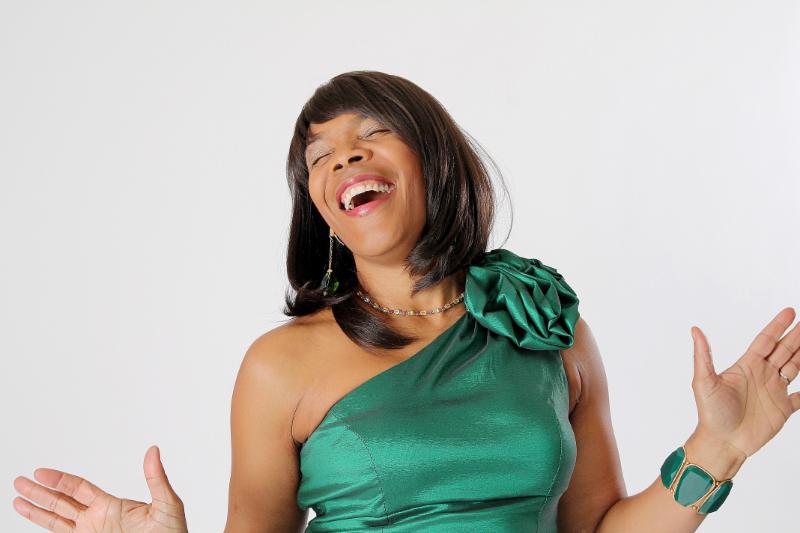 Photo Credit: Pin Lim Photography
The album was born from its title tune, a lightly bossa-tinged evocation of romantic Rio penned by Dehner Franks, Scott's former vocal and jazz piano coach. "I instantly fell in love with the harmonies," Scott recalls. "It made me really think about what happens at Carnival and I knew that was what I wanted the album to be about, so I started looking for other songs that fit that theme."
Despite a lifelong love of music, Scott had often found herself too intimidated to sing in public–in part due to her contralto voice, a prime component of what makes her such a distinctive presence. "When people call me in the morning, they'll often call me 'Sir'," she says with a sly laugh. "That used to tick me off, but now, with the help of vocal producer Brad Chapman who has worked with Anita Baker on Rapture, Prince, Quincy Jones and others, I'm having a ball with it. Brad really taught me how to express the 'feel' of each song using the voice that I have. That's part of the personal carnival–celebrating who I am. I've always had a rich, low voice, so now I'm singing songs that show off the contralto that is my birthright."
Celebratory, soulful and revelatory–that's Donna E. Scott's version of Carnival, and all are welcome to join the festivities.
Donna E. Scott · Carnival
Release Date: June 23, 2017
For more information on Donna E. Scott, please visit: www.DonnaEScott.com
DL Media