WATCH NEW VIDEO! Brian McKnight Releases New Single "Forever" | New Album "Genesis" Coming Soon
by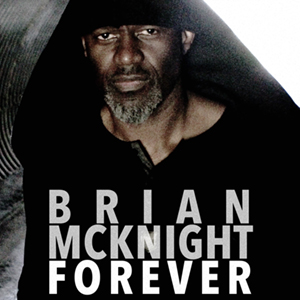 Brian McKnight kicks in some head-nodding grooves for the summer on his latest single, "Forever."
New Album "Genesis" Available Aug. 25th, 2017. Purchase on Amazon & iTunes!
When it comes to consistently topping the R&B charts, Brian McKnight meshes all the key ingredients with his steady, soulful tenor. Coming off his 2016 release and first live CD from The SoNo Recording Group, An Evening with Brian McKnight, this singer/songwriter once again tasted qualified success at Number #13 as a Billboard R&B Hot Shot Debut.
Forever, a slight departure from McKnight's sweet adult contemporary ballads, marks the first single off his upcoming project for SoNo, Genesis, due out later in the summer. The accompanying YouTube video of Forever has already received many favorable responses. The music for Forever is now available on iTunes and Amazon.
Peggy Oliver
The Urban Music Scene