Blue Note Entertainment Group to Open "Blue Note Rio" in Rio de Janeiro, Brazil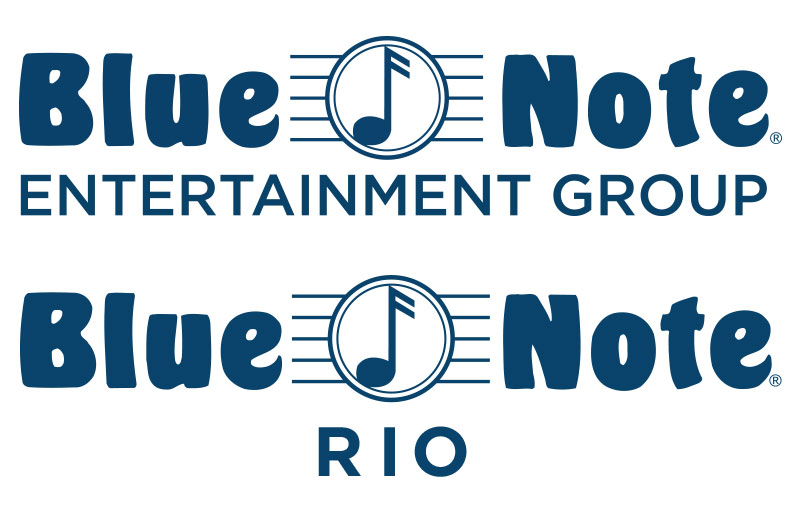 BLUE NOTE ENTERTAINMENT GROUP
EXPANDS TO SOUTH AMERICA
Blue Note Rio to Open August 2017
New York, NY – June 15, 2017 – Blue Note Entertainment Group (BNEG) – the organization that owns, operates, licenses, and/or programs 10 music venues worldwide – announced today expansion to South America, opening the iconic Blue Note Jazz Club in Rio de Janeiro, Brazil. The expansion to Rio marks the eighth Blue Note Jazz Club location worldwide (joining locations in New York, NY; Tokyo and Nagoya, Japan; Milan, Italy; Waikiki, Hawaii; Beijing, China; Napa, California).
Scheduled to open August 2017, Blue Note Entertainment Group has partnered with L21 Participacões, the prominent Brazilian-based entertainment holding company led by entrepreneur Luiz Calainho.
Located in the Lagoa section of Rio, Blue Note Rio is currently undergoing a $1.2 million USD renovation to accommodate 350 patrons in a 8,500-square foot facility. The venue will present two shows nightly, Wednesday through Saturday, a jazz brunch concept on Sundays and lunch service on Mondays and Tuesdays. Similar to other Blue Note locations around the world, the venue will offer a full-course menu (presented by Chef Pedro de Artagão, one of Rio's most acclaimed chefs), as well as a dedicated gift shop. Blue Note Entertainment Group's New York office will be responsible for talent buying and programming in conjunction with L21 in Brazil.
The announcement continues a trend of expansion for Blue Note Entertainment Group. Since January 2016, new Blue Note Jazz Clubs have opened in Hawaii, Beijing (China) and Napa, California. Additionally, the brand recently sponsored the 2016 Festival International Jazz Plaza in Havana, Cuba associated with its Blue Note Travel program (which currently offers fans curated music trips to Cuba and other destinations).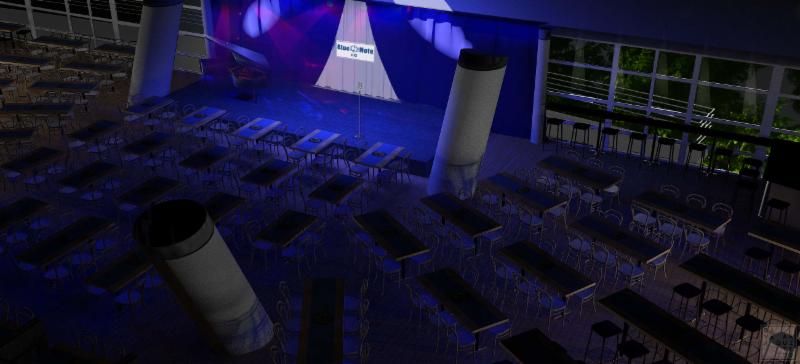 Rendering of Blue Note Rio main club space. Credit: Gávea Arquitetos
"Opening Blue Note Rio is a dream come true," says Steven Bensusan, President of Blue Note Entertainment Group. "Brazilian music has played a crucial role in Blue Note's history, with many iconic Brazilian artists performing at our venues. We have also seen substantial growth in audience attendance from South America over the last several years. Rio's dynamic history and global culture make it the perfect location to open our first venue in South America. We look forward to our collaboration with Luiz Calainho and the L21 team."
"I've wanted to bring Blue Note to Brazil since the 1990s," says Luiz Calainho, CEO of L21 Participacões. "The idea is to transform Blue Note Rio into a hub of musical excellence. In addition to presenting jazz legends and Brazilian musicians, we also want to be a platform for launching new talents, creating jams and distinctive partnerships, among other unique experiences – all in the magical city of Rio de Janeiro."
Blue Note Rio's exact opening date and initial schedule will be announced in the coming weeks.
For more information on Blue Note Rio, please visit bluenoterio.com.br.
Blue Note