WATCH NEW VIDEO! Jazz Piano Legend Ahmad Jamal to Release New Album "Marseille" on June 9th (Digital) & July 7th, 2017 (Physical)
by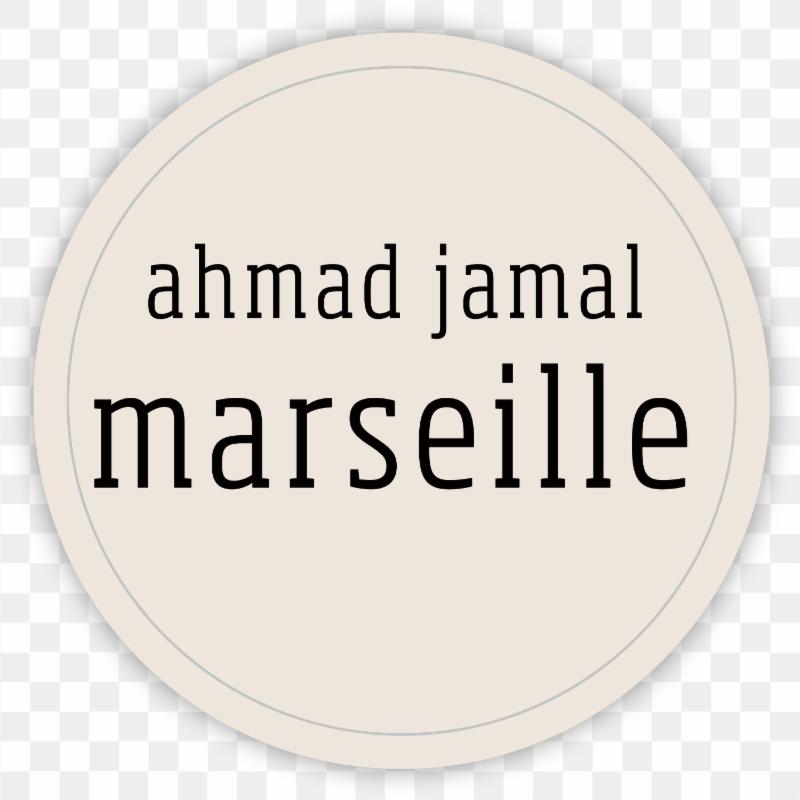 Ahmad Jamal Cements Role as Leading Force in Jazz with Love Letter to
Iconic City in Southern France, Marseille
Album Features Herlin Riley, James Cammack, Monolo Badrena, and Special Guest French Rapper Abd Al Malik Performing Spoken Word
Available via Jazz Village/PIAS – Digital: June 9 | Physical: July 7
The name Ahmad Jamal is synonymous with peerless talent, unmatched character, and a world-renowned career; and his highly anticipated upcoming album, Marseille, will continue to elevate his stature. The record carries a very personal expression of the sincere and longstanding mutual admiration that has existed between the American pianist/composer–a recipient of the highly prestigious Chevalier De L'ordre Des Arts Et Des Lettres–and French audiences.
Marseille is Jamal's love letter to the iconic city in Southern France whose magnificent port and dazzling light have inspired numerous artists and filmmakers over the years. The city takes on a persona that has a powerful hold on whoever walks its streets and marvels at its many monuments and painterly sunsets. The city is alive. The city is anything but silent. The city is timeless.
Marseille your voice keeps calling me,
Marseille Marseille lives on eternally.
Having said that, Jamal's life story and journey through music from his birthplace of Pittsburgh is nothing if not astonishing. A child prodigy, he took his first piano lessons while he was just seven years old. Jamal focused largely on the work of classical master Franz Liszt before meeting the virtuoso pianist Art Tatum, one of the founding fathers of contemporary jazz piano, who inspired him as an improviser. A professional musician at 17, Jamal formed quartets and then trios, and a decade into his career he enjoyed runaway success with his 1958 album At the Pershing: But Not for Me. It spent an incredible 108 weeks on the billboard chart and spawned the much-loved jukebox hit Poinciana.
Over the next four decades Jamal would record consistently, exploring a range of settings that included electric groups and strings, but throughout the '80s and '90s he really defined himself as a master of the acoustic piano trio. The albums he cut for the Birdology label, above all the great trilogy The Essence, are contemporary jazz classics, and this latest recording confirms that at the age of 86, Ahmad Jamal remains at the peak of his creative powers. Winner of a Lifetime Achievement Grammy® Award, he is an artist who embodies longevity like few others. Jamal values consistent working relationships with musicians, and he also believes in meaningful partnerships with record labels, as his fruitful tenure at Jazz Village proves. Marseille is the bejeweled work of a master musician who never says more than he has to but always says enough to make the world sit up and listen.
Ahmad Jamal · Marseille · Jazz Village/PIAS
Release Dates: Digital: June 9, 2017 | Physical: July 7, 2017
For more information on Ahmad Jamal, please visit: AhmadJamal.com
DL Media