LISTEN TO NEW MUSIC! Jazz Standard Begins New "MoBetta Tuesdays" Residency with Trumpeter Maurice "Mobetta" Brown
by
Jazz Standard Begins New "Mobetta Tuesdays" Weekly Residency Led by Grammy Award-Winning Trumpeter/Producer Maurice "Mobetta" Brown
New York, NY — One of the nation's premier jazz clubs, Jazz Standard, today announced the inauguration of "Mobetta Tuesdays," a new Tuesday night residency by mastermind trumpeter/composer/arranger/producer Maurice "Mobetta" Brown. Beginning March 14th with a CD release concert celebrating his latest album The Mood, "Mobetta Tuesdays" will bring a dynamic, distinctive sound that uniquely marries contemporary jazz, blues-rock and cutting-edge hip hop. This long-term residency will feature a different ensemble each week with Maurice consistently serving as bandleader, performer, and composer.
12 years after giving Maurice his debut as a leader, Jazz Standard is thrilled to be welcoming him back to its stage. "Maurice has charted his own musical path," said Seth Abramson, artistic director for Jazz Standard. "We are honored to provide him with the space to continue exploring and expanding all musical boundaries. Audiences will love his infectious energy and outstanding bandmates, inclusive of multiple genres and styles. Tuesday nights will never be the same!"
Each weekly show will be based on a different theme featuring a new and exciting all-star line-up. "This is a great opportunity to unite musicians that never would have performed together otherwise," said Maurice. "I look forward to premiering some new repertoire, getting inspired by my fellow bandmates, and letting loose. Jazz Standard will soon become THE spot to be on Tuesdays!"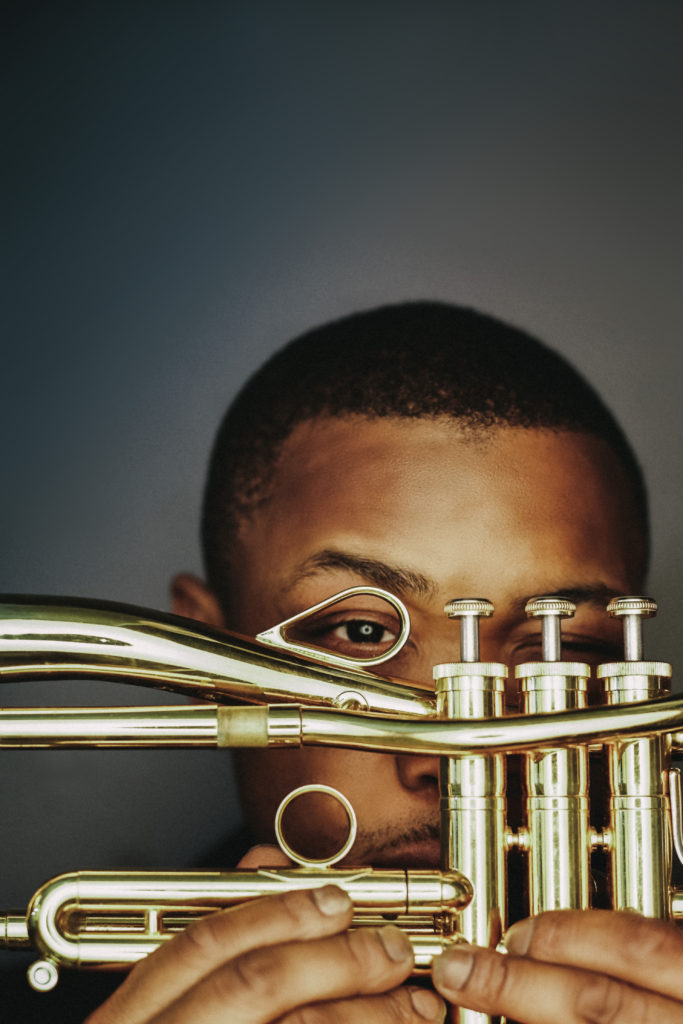 The excitement kick-starts March 14th with the exclusive live release of Maurice's album The Mood. This engagement will feature Chelsea Baratz (tenor sax), Chad Selph (keyboards), Antoine Katz (bass), Marcus Machado (guitar), and Joe Blaxx (drums). Maurice describes The Mood as "picking up the listener and taking them on a journey, transporting them to an entirely new place with each song, exploring moods and feelings that words cannot adequately express on their own. Each song is a vignette of a moment in life & has been captured into a soundtrack. This music reflects my American roots in black music while reflecting the musical influences of my world travels."
Other upcoming Tuesday line-ups include: 3/21 Love Potion, 3/28 Electric Ride, 4/4 Pass The Peas, 4/11 The New Standard, 4/18 Straight No Chaser, and 4/25 SOUL'd OUT-The Finale with artists ranging from Marcus Strickland (tenor sax), Snarky Puppy's Michael League (bass), Ben Williams (bass), Lenny White (drums), and Nir Felder (guitar) to Skerik (tenor sax), Marcus Gilmore (drums), Christie Dashiell (vocals), and Jaleel Shaw (alto sax).
From sonic brass to rock n' roll to hip-hop, Maurice's intuitive vision lights a fire under traditional jazz. His staggering, original sound pushes the production edge in hip-hop and R&B to new creative heights. Maurice has balanced a tightly packed schedule working with everyone from The Roots, Aretha Franklin, and Wyclef Jean to the Tedeschi-Trucks Band. According to Marcus Miller, "hearing Maurice Brown play let's me know that jazz is in good hands going forward."
To learn more about Maurice, please visit: MauriceBrown.net.
To purchase tickets to "Mobetta Tuesdays," please visit: JazzStandard.com.
AMT Public Relations