WATCH NEW VIDEO! Latin-Tropical-Soul Band, 3D Rhythm of Life to Release New Album "Fantasy" in Summer 2017
by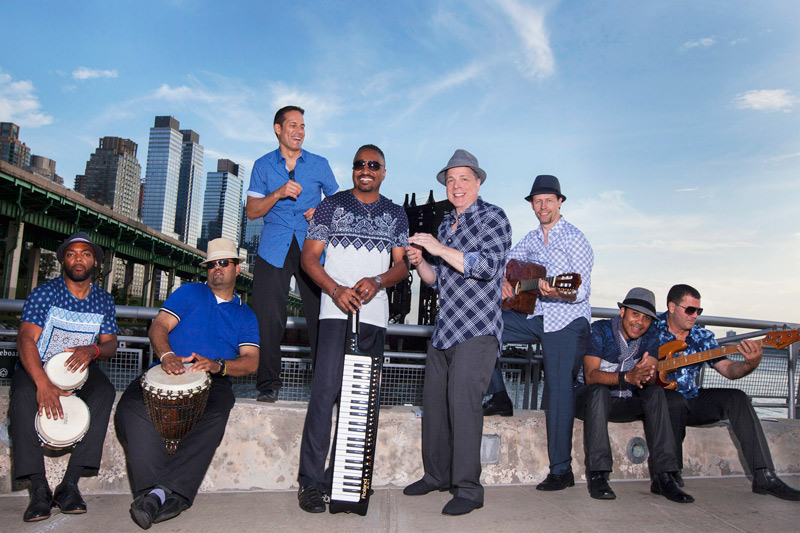 ACCLAIMED LATIN-TROPICAL- SOUL BAND 3D RHYTHM OF LIFE RELEASES NEW ALBUM "FANTASY"
Seasoned collective, led by drummer Michael Tate, includes members who have performed with Chaka Khan, Mariah Carey, Whitney Houston, Marc Anthony and Jennifer Lopez.
A Latin Tribute to Earth Wind and Fire and original Afro-Caribbean inspired Sounds
New York, NY (www.hear3dmusic.com) Acclaimed Latin-Tropical-Soul band, 3D Rhythm of Life led by drummer Michael Tate, announces the up and coming release of their new album, "Fantasy" (Summer 2017). This project details their multi-dimensional sound, a fusion of Latin and Afro-Caribbean grooves, blended with a variety of genres including Blues, Jazz, Reggae, and Rock. The group packs an abundance of Funk and charisma into their exhilarating live and recorded performances creating an experience that invites music fans to journey onto the dance floor or just get their groove on!
The album leads with a vibrant Latin-Tropical-Soul cover of Earth Wind and Fire's international mega-hit "Fantasy", sung by Nuyorican vocalist, Chris Alfinez, who has toured with Marc Anthony, Jennifer Lopez andLa India. The video and single were released in late 2016, a few days prior to the passing of the dynamic founder of the legendary funk band, Maurice White— who penned the original hit over a three-month period, thus making 3D Rhythm of Life the first artist to present an official tribute.
"The story of 3D Rhythm of Life is one of evolution with respect for the past, the present, and a projection into the future. We feel Maurice's life force each time we perform "Fantasy". It's an honor to share his transcending musical legacy through the genre of Latin-Tropical-Soul", said drummer and bandleader, Michael Tate, 3D Rhythm of Life.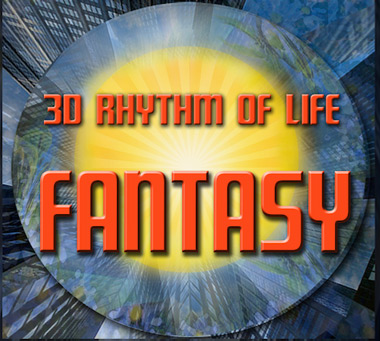 Michael Tate's experience playing with the renowned international music group, Kid Creole and the Coconuts—whose fans included Michael Jackson and Prince, provided an excellent opportunity to perform and appreciate many styles such as Funk, Disco, Latin Tropical, Island and Big Band Swing.
Multicultural and bilingual, this accomplished eight-piece ensemble from New York City has been recording and performing as a collective for over a decade. "Fantasy" is their sixth studio album. 3D is the acronym for Diverse, Dynamic and Danceable, the band's signature sound.
The group's members have also shared stages with an array of musical luminaries. Co-Founder and guitarist, Chris Amelar is a William Paterson University graduate, and a well-respected teacher and author. Keyboardist, Lenny Underwood, has recorded and performed with chart-topping artists such as Mariah Carey, Whitney Houston,and Chaka Khan.
"Fantasy" by 3D Rhythm of Life is available for purchase on all major music platforms and is currently in radio rotation. Follow 3D Rhythm of life on Instagram and use the hashtag #SLAMBASS. For more information visit www.hear3dmusic.com.
3D Rhythm of Life "Fantasy" Track List
1. Fantasy
2. Quiero Saber
3. Things Will Change
4. I Wonder Why
5. Spell on You
6. Que Siga La Rumba (Dance Mix)
7. Oyelo (Dance Mix)
8. Fantasy (Instrumental)
9. I Wonder Why (Instrumental)
NEW YORK CITY
3D Rhythm of Life will perform at Manhattan's Club Bonafide on Friday, April 7th. For more information visit http://clubbonafide.com/event/3d-rhythm-of-life-2/.
Additional summer tour dates TBA.
Tom Estey Publicity and Promotion