WATCH NEW VIDEO! U.K. Jazz Singer Polly Gibbons to Release New Album "Is It Me?" on April 21st, 2017
by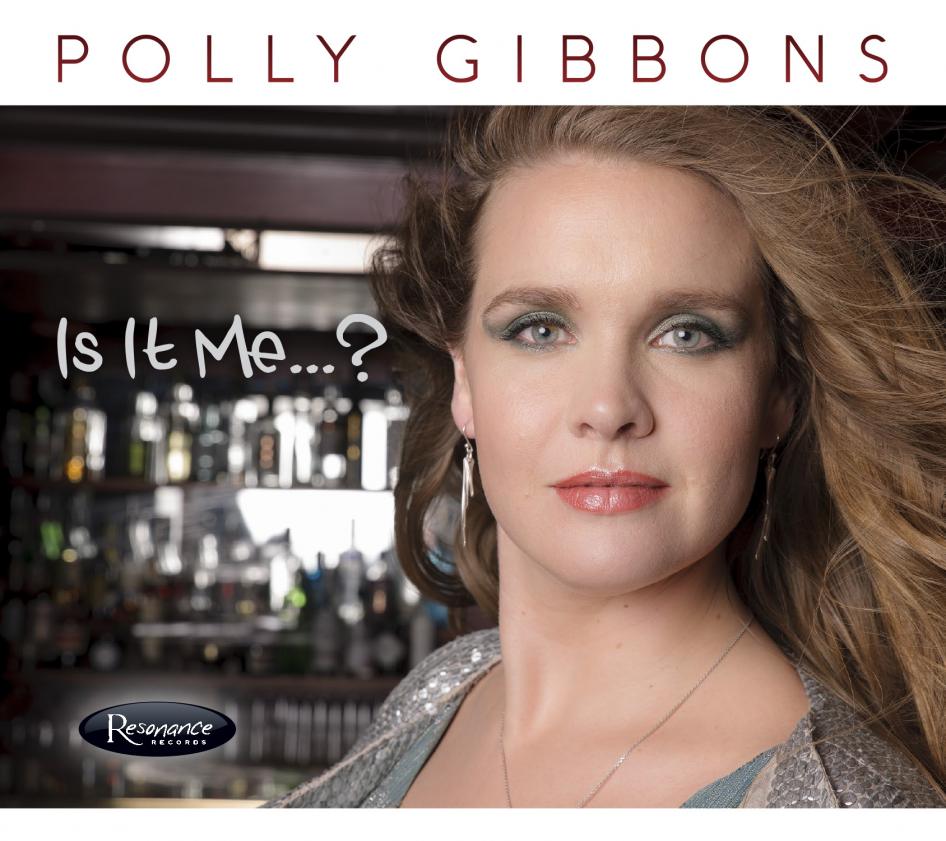 U.K. Jazz Singer/Songwriter Polly Gibbons Poised To Take U. S. By Storm With Release of IS IT ME…?
Receives Second Jazz FM Award Nomination As Best Jazz Vocalist Sophomore Outing On Resonance Records Set For Release in U.S. April 21, 2017
LOS ANGELES – March 15, 2017 – PRLog — Following sold-out tours in the U.K. opening for George Benson and Gladys Knight, including two acclaimed performances at the prestigious Royal Albert Hall, singer/songwriter Polly Gibbons is set to make a British invasion of her own with the release of her highly-anticipated second album, Is It Me…? on Resonance Records on April 21, 2017. Produced by label owner and founder George Klabin, the 12-track collection fully embraces the inspiring, expansive array of American jazz, soul and blues influences that have infused her dynamic career as an artist and live performer.
Polly, who recently earned her second prestigious Best Jazz Vocalist Jazz FM Award Nomination, has been a staple of the UK Jazz Scene since the mid-2000s. In commenting on her new album, she states: "It's a massive melting pot, varied but beautifully linked because I love every style I'm singing. Jazz would never have happened without the blues, which came out of the gospel tradition – and blues is the foundation of contemporary Western culture and pop/soul music, and so on."
"I love her voice, really soulful. Can't wait to hear more of Polly…"– Joss Stone
She's especially excited by the buoyant seven-piece horn section, which enhances both her R&B and big band swing vibes. The piano and most of the arranging are shared by long time-collaborator James Pearson (whom she performs with regularly at the legendary Ronnie Scott's Club in London, where he is musical director), and Tamir Hendelman, the Israeli born, L.A. based jazz pianist to the stars, including Barbra Streisand and the Clayton-Hamilton Jazz Orchestra.
"She's got a great voice!" – Van Morrison
A farmer's daughter who grew up in Framlingham, a small market town in Suffolk, England, Polly is one of seven siblings in a family that shared all types of different musical loves. Her mum cherished classical and choral music (Bach, Mozart, Chopin), her dad was an electric bassist who played in bands in the 70's, her brothers loved R&B and her sisters were all vinyl collectors listening to everything from hip hop and soul, to jazz and folk.
Polly took obligatory piano lessons at age four, but didn't realize she could sing until she was around 13. Participating in a local music workshop, she met British singer Ian Shaw, who took Polly under his wing and secured her first gig in London when she was 17. Participating in other workshops, she cultivated her talent with bassist Gill Alexander, Jacqui Dankworth (daughter of Cleo Laine) and later, James Pearson. She released her critically acclaimed UK debut album My Own Company in 2014
With the release of her U.S. debut on Resonance Records, Many Faces of Love, in 2015, Polly began making her mark performing in the U.S. with critically acclaimed shows in Florida, Boston, Minneapolis, Kansas City, Oklahoma City, Los Angeles and Birdland in NYC.
Polly's road now leads her to one of those extraordinary places with the release of Is It Me…? The album is a journey all its own – a culmination of so many moments that also signifies a meaningful new beginning for both the singer and contemporary jazz. Polly will be taking to the road in the U. S. in conjunction with the release of the album. Performances are scheduled in New York, Chicago, Milwaukee and Cleveland, among many others to be announced at a later date.
Stay Connected:
TWITTER:
twitter.com/PollyGMusic
twitter.com/ResonanceJazz
FACEBOOK:
www.facebook.com/resonancerecordsjazz/
WEBSITE:
www.pollygibbons.com
www.resonancerecords.org
IS IT ME….? By POLLY GIBBONS/Resonance Records/April 21, 2017
• Ability To Swing
• You Can't Just
• Sackful Of Dreams
• Wrap Your Troubles In Dreams
• Wild Is The Wind
• Basin St. Blues
• Midnight Prayer
• Is It Me…?
• Pure Imagination
• Dr. Feelgood
• I Let A Song Go Out Of My Hear
• (Bonus Track) Don't Be On The Outside
Polly Gibbons