LISTEN TO NEW MUSIC! Singer/Songwriter Avery*Sunshine to Release New Album "TWENTY SIXTY FOUR" on April 21st, 2017
by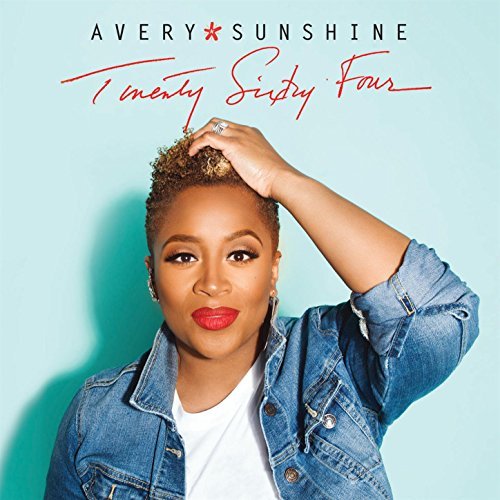 Singer/Songwriter Avery*Sunshine is set to Release Her New Album "TWENTY SIXTY FOUR" on April 21st, 2017.
Pre-Order NOW on Amazon!
The dynamic singer/songwriter and pianist Avery*Sunshine has a new CD TWENTY SIXY FOUR coming 4/21. Avery*Sunshine has been taking the R&B world by storm and has garnered fans from Patti LaBelle to Babyface and Aretha Franklin who raves "I love Avery*Sunshine!" The charismatic songbird who describes herself as a cross between Oprah and Bette Midler was formerly a church pianist and music director. Now a Billboard #1 artist, Avery*Sunshine is poised for a breakthrough year with the release of her second Shanachie Entertainment CD.
"Twenty Sixty Four" is Avery*Sunshine's first new CD since her critically heralded "The SunRoom," which featured her #1 single "Call My Name." A lot has happened since her 2014 Shanachie debut: Aretha Franklin invited the singer to perform as one of three artists at her Bday Bash last year, Babyface had the captivating singer open for him at Madison Square Garden and Avery*Sunshine performed for Smokey Robinson at his Rock and Roll Hall of Fame's American Masters tribute. Avery*Sunshine also married your musical partner, guitarist Dana "Big Dane" Johnson.
Known for her captivating show-stopping live performances, compelling song-writing and radiantly optimistic anthems, Avery*Sunshine has steadily filled a void for those starved for authentic message driven soul anthems.
Avery*Sunshine's new single "Come Do Nothing," is 15 on the Billboard UAC chart and it is steadily climbing!
Shanachie Records