Bassist/Composer Linda May Han Oh to Release New Album "Walk Against Wind" on April 14th, 2017
by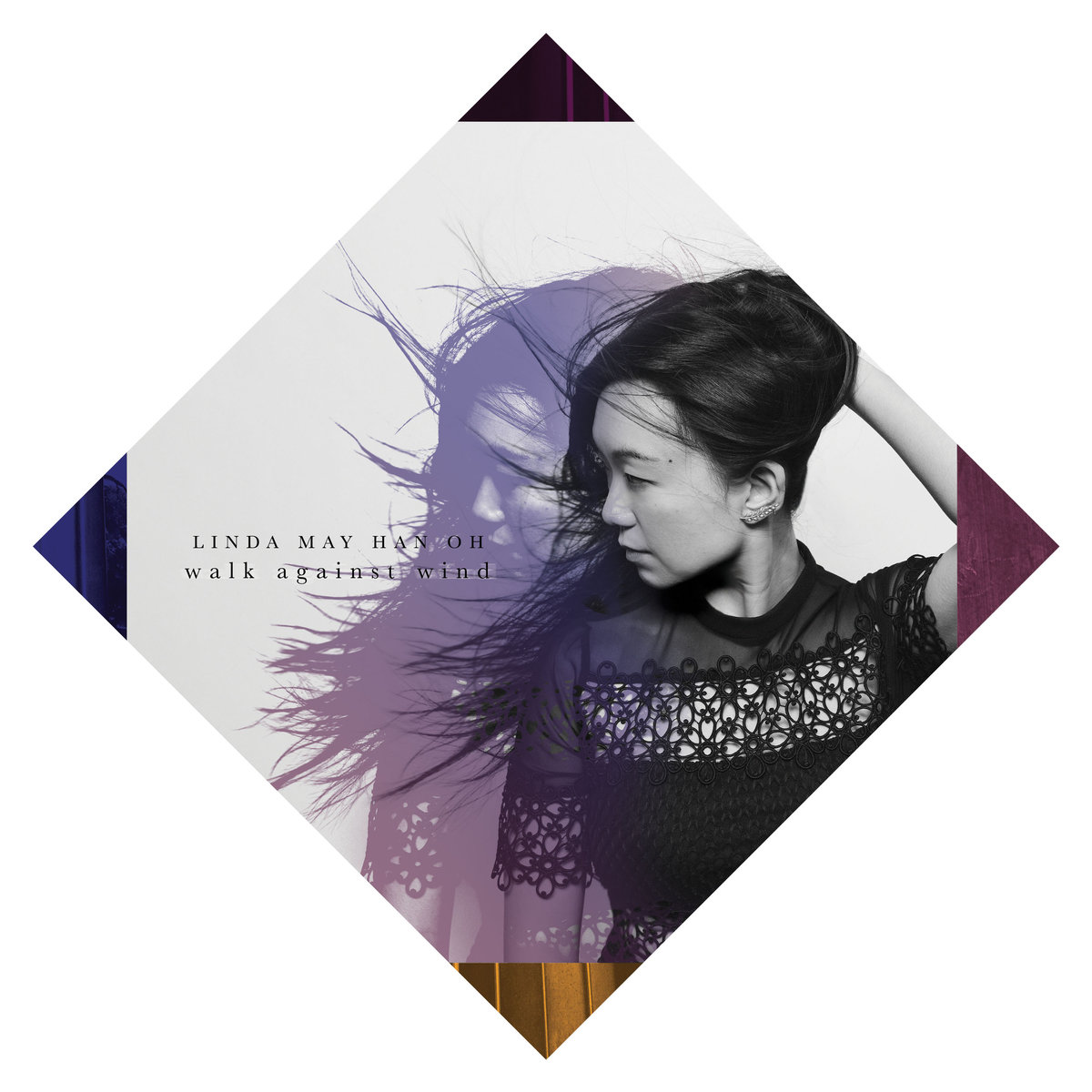 Bassist/Composer Linda May Han Oh Finds Beauty in Exploring Life's More Challenging Pathways on Walk Against Wind Oh's Fourth Album, Out April 14 on Biophilia Records,
Features Her Stunning Quartet with Saxophonist Ben Wendel, Guitarist Matthew Stevens, Drummer Justin Brown
The art of mime, with its embrace of silence and pure physical expression, may seem like an unlikely source of inspiration for a jazz musician. But in "Walking Against the Wind," one of Marcel Marceau's best-loved pieces, bassist/composer Linda May Han Oh found a stunning metaphor for the life of an artist. Linda has chosen to release this album under the name, "Linda May Han Oh" as "May Han" is her birth name and the name "Linda" was given to her at three years of age upon moving to Australia in order to assimilate. Marceau's graceful but frustrated motion, which also inspired Michael Jackson's iconic moonwalk, found the legendary mime fighting against invisible but pervasive forces while also embracing the beauty and pleasure to be found in taking the paths in life that offer greater challenges – but also richer rewards.
On her fourth album, Walk Against Wind, Oh explores both the challenges and the rich rewards of an artist's journey. "Walk Against Wind is about the paths that we choose," Oh explains. "Sometimes they end up being the harder paths, but in the long run they prove more fruitful."
The album, due out April 14 via Biophilia Records, is the spiritual successor to Oh's acclaimed 2013 release Sun Pictures, with returning saxophonist Ben Wendel (Kneebody, Snoop Dogg) joined by guitarist Matthew Stevens (Christian Scott, Esperanza Spalding) and drummer Justin Brown (Ambrose Akinmusire, Gerald Clayton). In addition, keyboardist Fabian Almazan (Terence Blanchard) and Korean traditional musician Minji Park appear as special guests with the quartet, which has been workshopping Oh's compositions at a variety of New York hotspots including the 55 Bar, The Jazz Gallery and Minton's Harlem.
Beyond the inspiration to be found in Marceau's preternaturally elegant and moving work, Oh looks up to the mime for the way he used his art for the benefit of humanity, joining the French Resistance and saving Jewish children from the concentration camps during World War II. "In my experience teaching, I always think it's important to give the students a bigger picture perspective," says Oh, who teaches in Manhattan School of Music's precollege program as well as various camps and workshops including the Banff International Workshop in Jazz & Creative Music and Stanford Jazz Workshop.
"It doesn't mean that you have to do volunteer work 24 hours a day or donate all your money to charity; it's just about thinking bigger picture about what you can give back to the community with your music. It's definitely appropriate for these times given the uncertainty of what's to come and the feelings of division, lack of unity and the climate of intolerance that's arisen in the last few years."
The compelling, memorable compositions and thrilling improvisations on Walk Against Wind exemplify why Linda May Han Oh has become one of the most in-demand bassists of her generation. Born in Malaysia to Chinese parents and raised in Western Australia, Oh arrived in New York with a love of jazz, early training in classical bassoon, and an adolescence spent playing electric bass in Aussie rock bands. She recently joined guitar giant Pat Metheny's newest quartet and remains a key member of trumpet great Dave Douglas' quintet as well as the Sound Prints band Douglas co-founded with saxophonist Joe Lovano. In addition, Oh has worked with pianists Fabian Almazan, and Kenny Barron, saxophonists Steve Wilson and Jaleel Shaw, and drummer E.J. Strickland.
About Biophilia Records
Biophilia means "an instinctive bond between human beings and other living systems." Biophilia Records is based in Harlem, New York City. What sets Biophilia Records apart from other traditional music labels is that in addition to creating meaningful and imaginative music, Biophilia artists are united by a common interest in having a positive impact on the environment and and their communities. Biophilia artists collaborate with organizations who specialize in conservation, sustainability and outreach initiatives. Biophilia artists volunteer hands-on in community events to help however they can.
Additionally Biophilia Records has created a new way to buy and consume music without the use of plastics which are particularly damaging to the environment. The Biopholio™ is a new form of paper-art in lieu of the traditional CD jewel case. Biophilia thus eliminates the potential for CDs and other plastic packaging to end up in landfills. Every Biopholio contains a unique code inside for the listener to enter online and download his or her own digital copy of the music.
With their music and message, Biophila strives for innovation, to have a positive impact on society and to make the world a better place.
http://lindaohmusic.com/
http://biophiliarecords.com
https://www.facebook.com/lindamayhanoh/
Twitter: @lmoh000
Fully Altered