LISTEN TO NEW MUSIC! CeCe Rogers Releases New Album "Key of Ce"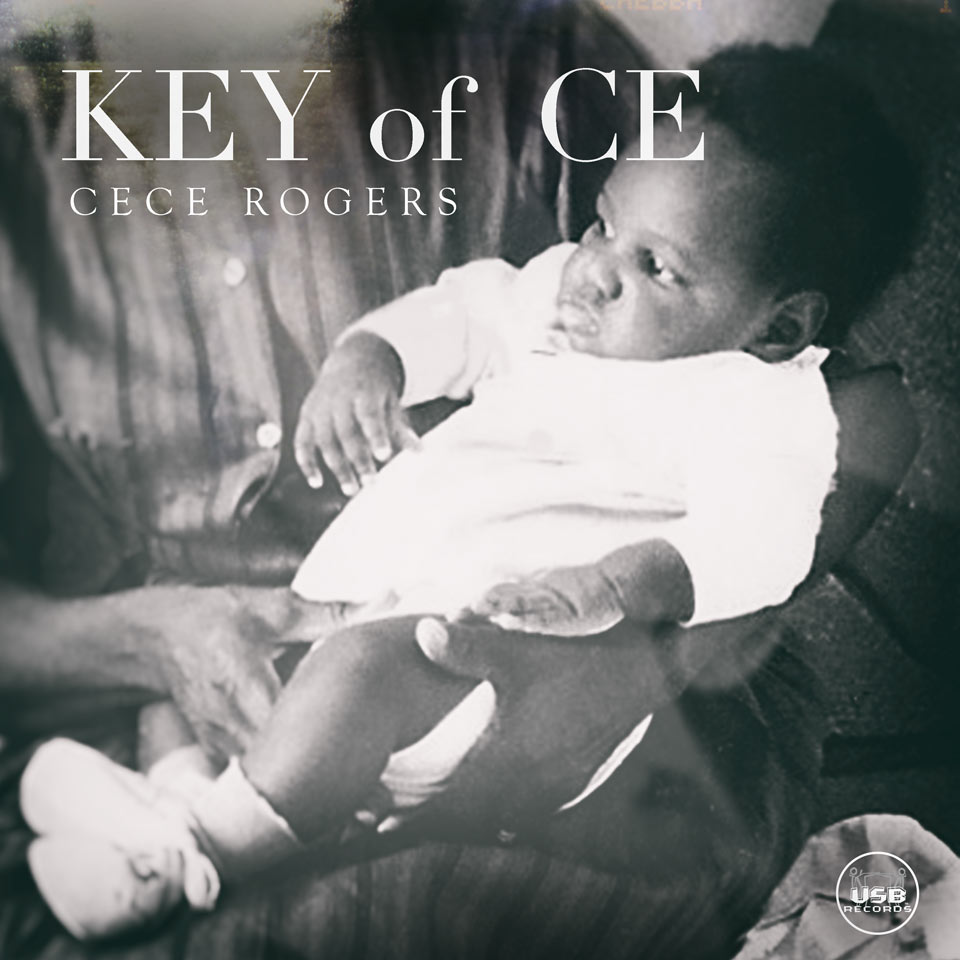 CeCe Rogers releases new album "Key of Ce"
CeCe Rogers launches 3rd long awaited solo album "Key of Ce"
NEW YORK – Feb. 13, 2017 – PRLog — The multi-talented singer musician CeCe Rogers has released his third solo album, since 1991. CeCe Rogers, whose songs has become anthems in house music is no newbie to the game. He has worked with many artist such as Luther Vandross, Janet Jackson, Whitney Houston, Sounds of Blackness, Aretha Franklin, Duran Duran, just to name a few. He was also the frontman for the legendary Italian band Jestofunk who brought hits like "Say It Again" and "Can We Live".
CeCe Rogers' Key of Ce is a birth of musical essence, as depicted on the cover of his album in a form of purity: the artist's baby picture. This album ranges from soulful house to inspirational gospel. This deliberate, delicate balance of creation and the creator; reveals the emergence of art displayed in music form by CeCe Rogers. The versatility of genres of music intricately woven together as an epilogue of CeCe's talents speaks volumes for the artist. Known for his success of "Someday" CeCe has once again delivered a song, which symbolizes unity and peace; "When We All Pull Together" the number one track on the album reflects the congruency of his spirit by reflecting the same. The lyrics "When We All Pull Together… Learn To Love One Another…" An inspirational song "By Faith" carries the same message of hopeful togetherness. Song after song on this album "Key of Ce" demonstrates the dynamic diversity of CeCe Rogers.
When asked about the elements of "Key of Ce" he states, "I wanted to do a playlist, a collection of songs that takes you on a journey and become the soundtrack of your life… "
Each track renders its own interpretation of life subjective to the listener. This allows the listener to experience CeCe in an array of musical lights, showcasing his talents without reservations. The light-hearted can relate to "Hey", "Get Up" and "Sing Shout". The romantic may prefer "Then Came You" and "Holding On". The spicy listener can absorb the energy of a lover questioning a partner in "Who's Loving You?" The drama can be noted in "Rumors and Lies". There is also a track for the broken hearted "Stained Glass". This is a few of the fifteen-track album, "Key of Ce".
When observing CeCe in his studio, it is a learning experience. CeCe is the most critical of himself; with every song he meticulously designs the track with the desire to appeal to all and not offend any. This album speaks of his life in a melodious rhythm through the birth and growth of the artist. It is refreshing to observe CeCe precisely execute his craft of musical artistry with confidence.
So does a locksmith has the tenacity to unlock a challenging lock with a master key; therefore, does CeCe masterfully craft the "Key of Ce" to enchant and unlock the ears and souls of each listener; extricating their spirits and hearts to take the journey of life with him through his "Key of Ce".
This long awaited compilation does not disappoint. "Key of Ce" delivers song after song with unspoken declaration of commitment and intensity.
Currently, songs from the album "Key of Ce" are being played on major radio stations nationally and internationally.
CeCe will be touring in Australia, Europe and United States just to name a few.
For more information, promo requests or to set up an interview, please contact USB Records at info@usbrecords.com or visit www.cecerogers.com