LISTEN TO NEW MUSIC! Vocalist Karl Bynes Releases Holiday Track "Christmas Time Is Here"
by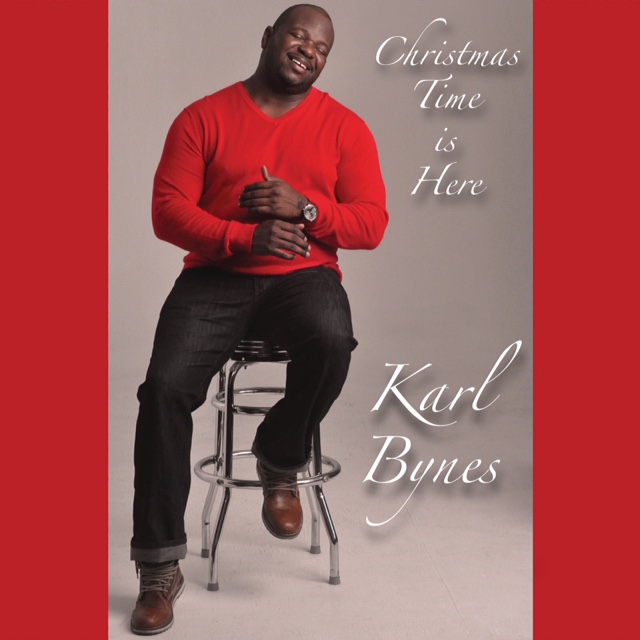 Actor/Vocalist Karl Bynes waxes his debut single with an inviting gospel/R&B/jazz flair on the holiday classic, "Christmas Time is Here"
Available NOW on iTunes and Amazon!
For those YouTube devotees, Karl Bynes is a regular contributor with several videos filmed at intimate New York establishments and an audition for Adult Simba in The Lion King. Theater goers may have also noticed his acting chops with the sketch comedy, Satire Off Broadway, depicting life in the Big Apple. Yet his true heart leans towards his flexible tenor voice, who currently makes his theatrical acting debut as a lead choir vocalist in the holiday comedy, Almost Christmas.
Besides his debut movie appearance, the Florida native also marked his recording debut, accompanied by his regular pianist, Densen Curwin, to share a deeply personal holiday favorites, "Christmas Time is Here," one of the musical highlights from the 1965 holiday chestnut, A Charlie Brown Christmas. As a veteran vocalist, Bynes enjoys injecting jazz phrasing, one case in point being "Grateful" by Hezekiah Walker & L.F.C., anchored by influences such as Frank McComb (who accompanied him at the piano for "Knocks Me Off My Feet"), gospel legend Daryl Coley and contemporary jazz icon, Anita Baker. The same applies with "Christmas Time is Here," with an interpretation spotlighting all of Bynes' extensive range and vocal colors.
The CD single of "Christmas Time is Here" is now available on CD Baby and Amazon.com.
Peggy Oliver
The Urban Music Scene