Entertainment One (eOne) Celebrates 9 Nominations for the 2017 GRAMMY Awards®
by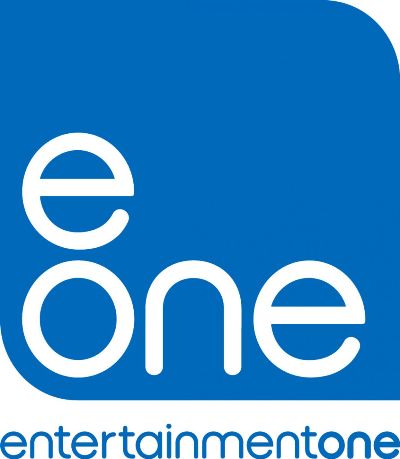 ENTERTAINMENT ONE CELEBRATES 9 NOMINATIONS
FOR THE 2017 GRAMMY AWARDS®
Nominations across Gospel and R&B for multiple GRAMMY® winners Shirley Caesar, Lalah Hathaway, Hezekiah Walker, and more
New York, NY (December 7, 2016) – Entertainment One (eOne) celebrates 9 nominations for the 2017 GRAMMY Awards® announced yesterday. eOne Music artists received 8 nods across 5 categories in Gospel and R&B, dominating the category of Best Gospel Performance/Song with 3 nods. Additionally, the label received a nomination for Best Dance Recording.
11-time GRAMMY® winner Shirley Caesar celebrates double nominations in Gospel, with her chart-topping album FILL THIS HO– USE nominated for Best Gospel Album and her hit single "It's Alright, It's Ok" (ft. Anthony Hamilton) nominated in the category of Best Gospel Performance/Song. 3-time GRAMMY® winner Lalah Hathaway also celebrates double nominations in R&B, with her hit album LALAH HATHAWAY LIVE nominated for Best R&B Album and her chart-topping song "Angel" nominated for Best Traditional R&B Performance.
2-time GRAMMY® winner Hezekiah Walker garners a nomination for Best Gospel Performance/Song for his chart-topping single "Better," as well as eOne signed writer Jason Clayborn, garnering a first-time nomination for "Better." Todd Dulaney and Label Services artist Jekalyn Carr each celebrate being first-time GRAMMY® nominees, with Dulaney nominated in the category of Best Gospel Album for his chart-topper A WORSHIPPER'S HEART and Carr nominated for Best Gospel Performance/Song for her chart-topping single "You're Bigger." Musiq Soulchild celebrates his 12th nomination with "I Do" for Best R&B Performance. Riton, an eOne/Ozone/Hardlivings Management client, is nominated for Best Dance Recording for "Rinse and Repeat," which features another eOne/Ozone/Hardlivings Management client Kah-Lo.
Chris Taylor (President, eOne Music) says: "Our team in Nashville has knocked it out of the park once again this year, which is a testament to the hard work of Michael Olsen, Gina Miller and the entire team. We are also excited for our first management division nominees, Riton and Kah-Lo, our first publishing company nominee, Jason Clayborn, as well Musiq Soulchild's R&B Performance nom. All three divisions, management, publishing and records, help tell our whole story at eOne Music."
Gina Miller (VP/General Manager of Urban Inspirational, Entertainment One Music Nashville) says: "Congratulations to all of our nominees: Shirley Caesar, Lalah Hathaway, Hezekiah Walker, Todd Dulaney, Jekalyn Carr and writer, Jason Clayborn! It is an honor to celebrate 7 nominations for the Nashville division. While we are excited today, moreover we are proud of the work they have done and the music they continue to make that inspires and impacts so many across the world."
The following list is eOne Music's 2017 GRAMMY Awards® nominations by artist. The GRAMMY Awards® will air live on Sunday, February 12, 2017 on CBS at 8 pm ET.
eOne Music's nominations for the 2017 GRAMMY Awards®:
SHIRLEY CAESAR
BEST GOSPEL ALBUM – FILL THIS HO– USE
BEST GOSPEL PERFORMANCE/SONG – "It's Alright, It's Ok" (ft. Anthony Hamilton)
JEKALYN CARR (Label Services artist)
BEST GOSPEL PERFORMANCE/SONG – "You're Bigger"
TODD DULANEY
BEST GOSPEL ALBUM – A WORSHIPPER'S HEART
LALAH HATHAWAY
BEST R&B ALBUM – LALAH HATHAWAY LIVE
BEST TRADITIONAL R&B PERFORMANCE – "Angel"
HEZEKIAH WALKER (and eOne songwriter Jason Clayborn)
BEST GOSPEL PERFORMANCE/SONG – "Better"
MUSIQ SOULCHILD
BEST R&B PERFORMANCE – "I Do"
RITON (eOne/Ozone/Hardlivings Management client) (feat. eOne/Ozone/Hardlivings client Kah-Lo)
BEST DANCE RECORDING – "Rinse and Repeat"
For more information and to connect with eOne Music, visit:
Website: http://entertainmentone.com/music
Facebook: www.facebook.com/eOneMusicUS
www.facebook.com/eOneMusicNashville
Twitter / Instagram: @eOneMusicUS
@eOneNashville