GoFundMe Fundraiser for Trombonist Jeff Bradshaw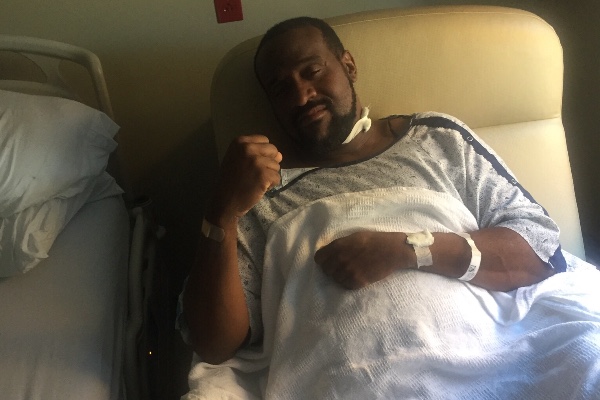 Renowned Musician Jeff Bradshaw Diagnosed with Severe Case of Diverticulitis Disease.
Jeff Bradshaw has been dazzling the music world for the past 25 years. Bradshaw is one of the go-to guys for horn players in the music biz. He's collaborated with everyone from Michael Jackson and Jay Z to Erykah Badu, Jill Scott and Kirk Franklin. Bradshaw's dad was a trombonist and his son also plays. He has played a significant role in neo-soul revolution in Philly along with The Roots, DJ Jazzy Jeff, Jill Scott, King Britt and others. He has collaborated with the Roots for years and calls them brothers. In fact last year he performed with the Roots on The Tonight Show in support of his newest CD HOME.
Bradshaw was just diagnosed with a severe and unusual case of Diverticulitis Disease. This illness has caused major intestinal challenges for Bradshaw who was recently hospitalized and who will have to undergo numerous intensive treatments. Here is a link to the GoFundMe Page:
https://www.gofundme.com/jefflivejeff
Shanachie Entertainment
Publishers' Note: The team at T.U.M.S. sends prayers & hopes for a speedy recovery for Mr. Bradshaw.