LISTEN TO NEW MUSIC! French Soul Man Ben L'Oncle Soul to Release New Album "Under My Skin" on Nov. 4th, 2016
by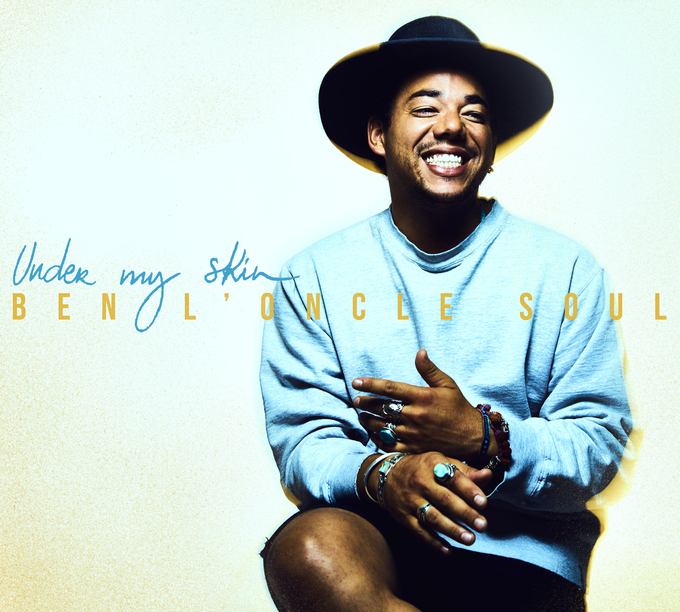 Soul Singer Ben L'Oncle Soul Drops New Album "Under My Skin" – Available NOW!
LISTEN to New Track "A Very Good Year" below!
French soul man Ben L'Oncle Soul unveils his third album, Under My Skin, a tribute to the legendary crooner Frank Sinatra that was released today via Blue Note France. Tapping into his own West Indian roots, Ben takes Ol' Blue Eyes into another dimension where reggae, soul, blues, and jazz meet. As anyone who has heard his irrepressible version of The White Stripes' "Seven Nation Army" knows, this is not the first time that Ben had explored another voice to develop his own. By looking at these songs through a modern, high-personalized lens, Ben was able to reinvent some of the great jazz classics popularized by Sinatra, collaborating with Matthieu Joly (Neïmo) and Benjamin 'Waxx' Heikimian (Naosol & The Waxx Blend).
"I had to plunge into the lyrics, the words, and his singing," says Ben. "Very few voices sound like his: it has a texture that sends shivers down your spine. Live, he was even better than in the studio! Total control… I grew up with Otis Redding and I can hear the years of work and the ups and the downs in Sinatra's voice. All of that moves me. They're not throwaway pop songs but an extremely polished repertoire, with melodies that remind me of soul music."
Blue Note