Contemporary/Latin Jazz Saxophonist Jessy J Releases Holiday Album "California Christmas" on Oct 28th, 2016 | LISTEN to "Silent Night"!
by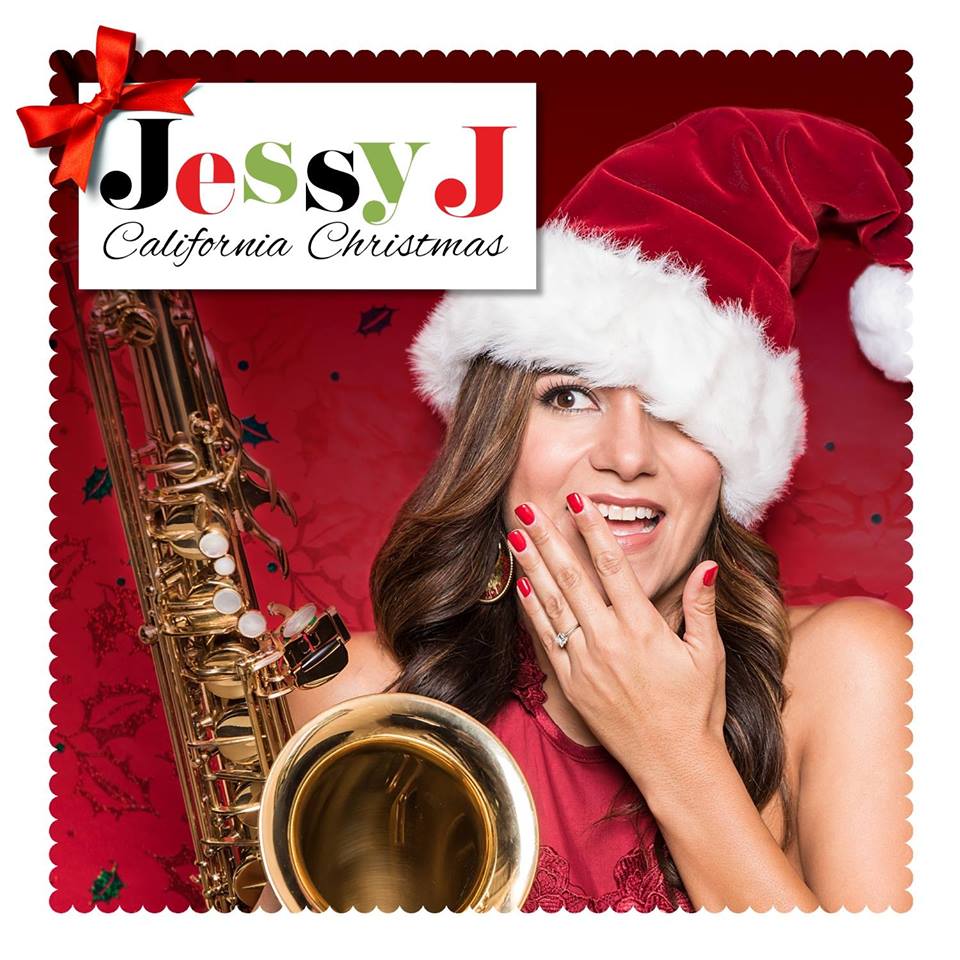 Top Contemporary/Latin Jazz Saxophonist Jessy J Releases " California Christmas" Oct. 28, 2016
Launches Pledge Music Campaign To Celebrate The Holiday Season With Special Offerings For Fans All Star Guests Include Jeff Lorber, Paul Brown, Steve Oliver, Michael Thompson, Maurice Smith, and more….
LOS ANGELES – Oct. 18, 2016 – PRLog — In her debut holiday recording, top contemporary/ Latin Jazz saxophonist Jessy J brings a California twist to the season with an upbeat, jazzy, bluesy tropical collection of her favorite Christmas songs with the Oct. 28th release of California Christmas on her Changi Records Label.
In conjunction with California Christmas, Jessy has launched an extensive Pledge Music campaign with some extraordinary opportunities for her fans, ranging from signed CDs, posters, lead sheets, to meet and greets, personal live performances and more (http://www.pledgemusic.com/projects/jessyj). Her tour dates throughout the end of the year will also include her annual benefit performance at the Union Rescue Mission in downtown Los Angeles.
Jessy produced California Christmas and asked longtime collaborator Paul Brown to mix and also guest star on "Silent Night", playing one of his blistering trademark electric guitar solos. Also helping Jessy make the season bright are contemporary jazz greats, keyboardist Jeff Lorber (who also produced 3 tracks) and guitarist Steve Oliver; vocalist Maurice Smith; guitarists Michael Thompson, Michael Nomad Ripoll and Michael Angel; keyboardist Norman Jackson; pianists Jay Rowe and Ruslan Sirota; bassists Oskar Cartaya and Frank Abraham; percussionists Ronnie Gutierrez and Richie Gajate Garcia; drummers Dave Hooper, Trever Somerville, Iajhi Hampden and Gary Novak.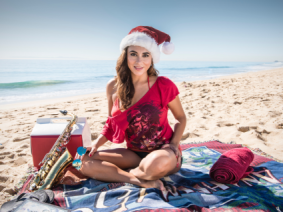 With her sizzling mix of hot beats, Latin and samba rhythms and sensuous, captivating melodies, Jessy J with now six solo albums to her credit, has had everyone swaying under Tequila Moon, contemplating joys of True Love and Hot Sauce, embracing possibilities of Second Chances and finding My One and Only One since she broke onto the contemporary jazz scene in 2008.
In addition to scoring back-to-back hits, including a #1 Song of the Year and #1 Billboard Contemporary Jazz Album, she has toured with smooth jazz greats like Jeff Lorber, Gerald Albright, Euge Groove and Peter White on several all-star Guitars & Saxes tours as well as her solo concert tours. Jessy has also performed on the hit television competition shows "American Idol" "The Voice" and "Dancing With the Stars." The year Steven Tyler was a judge on "Idol," he was so impressed with her performances he invited her to play on Aerosmith's 2012 album Music From Another Dimension. After graduating from USC with a degree in jazz studies, her equal passion for pop led her quickly into recording sessions with artists like Michael Buble, followed over the years by tours with Jessica Simpson, The Temptations and Michael Bolton.
As we approach the holiday season, which also happens to coincide with her birthday, Jessy is truly thrilled to be releasing her first Christmas recording. "For me California Christmas is special for many reasons," states Jessy. "It will give listeners the feeling of being in a warmer, sunnier climate during the holiday season. And, most importantly, I get to share the holidays musically with all my fans for the first time. Christmas is my favorite time of year and I am so grateful for all of my blessings. Feliz Navidad! ".
CALIFORNIA CHRISTMAS by Jessy J
• FELIZ NAVIDAD/ HOME FOR THE HOLIDAYS
• WINTER WONDERLAND
• SILENT NIGHT
• JINGLE BELLS
• JESU, JOY OF MAN'S DESIRING
• HARK THE THERALD ANGELS SING
• THE FIRST NOEL
• JOY TO THE WORLD
• THE LITTLE DRUMMER BOY
Stay Connected:
http://www.pledgemusic.com/projects/jessyj
https://www.facebook.com/Jessyjsax
Twitter: @jessyjsax
http://www.jessyj.com