WATCH NEW VIDEO! Jazz Singer Pauline Jean Release New Single "Their Blood, Bondye" in Support of Haiti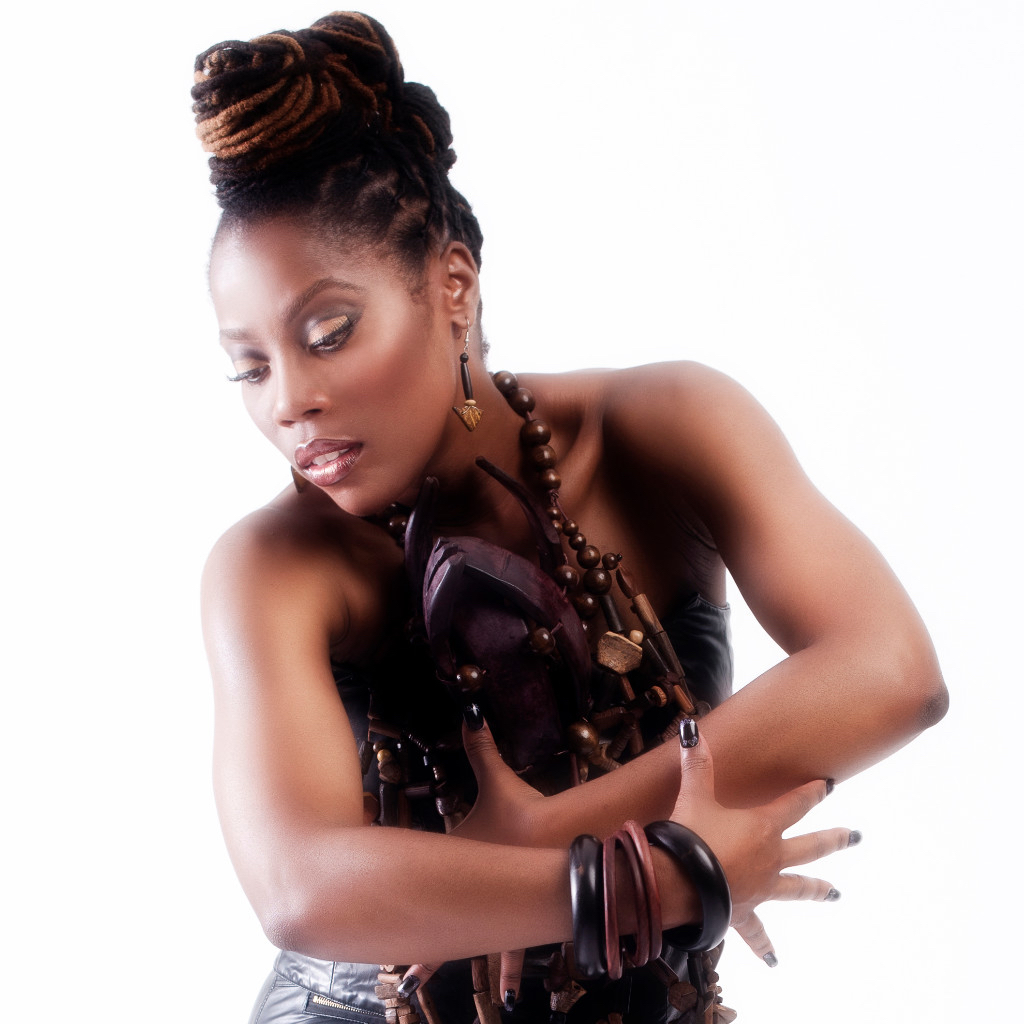 VOCALIST PAULINE JEAN RELEASES NEW VIDEO "THEIR BLOOD, BONDYE"
IN SUPPORT OF ARTISTS IN HER NATIVE COUNTRY HAITI
The song is available to download for a donation by clicking HERE.
New York, October 25, 2016 – Jazz vocalist Pauline Jean is releasing the video premiere for Their Blood, Bondye from her sophomore album NWAYO. The audiovisual presentation, (which was made possible through the collaborative efforts of filmmaker Theodora Johnson from Africology Media) was produced to draw attention to the countless people in Haiti who have been impacted by Hurricane Matthew, and to raise funds for some of the many distressed musicians within one of the country's worst affected areas, Jeremie.
On her latest album entitled, NWAYO (pronounced n-wah-yo), Jean collaborated with the award-winning author Edwidge Danticat, by setting music to her poem Their Blood, Bondye. The song is a dedication in the form of a prayer to their ancestors and the people of Haiti, who have endured tremendous suffering and loss, yet have shown great strength, courage and pride. The recording also provides other cultural and historical perspectives through pieces such as Igbo Landing, that offers a soulful tribute to the ancestors of the Middle Passage.
In support of Haitian musicians who have been displaced and negatively impacted by Hurricane Matthew, Jean is raising funds for the music community in Jeremie by donating all proceeds from the sales of Their Blood, Bondye to the Jeremie Disaster Relief Fund. The song is available to download for a donation of $1.29 via the following link: (http://bit.ly/NWAYO). Monies will be channeled through the Haiti Jazz Foundation Inc. USA 501(c)(3); direct contributions to the Foundation can be made by visiting:
http://papjazzhaiti.org/site/en/donations/
Pauline Jean's decision to pay homage to her native land is not an isolated incident. In the past, she has collaborated on various projects that have brought awareness to Haiti, including the "Music Pou Ayiti Benefit Concert" for the Reconstruction of Haiti and the collective music project "Sak Pase Ayiti" tribute to the 2010 earthquake victims. Earlier this year, Jean's performance at the prestigious Port-au-Prince International Jazz Festival drew considerable acclaim, and NWAYO has received notable recognition. NWAYO has been included in the preliminary nominees for the Recording Academy's 59th Annual GRAMMY Awards.
http://www.paulinejean.com