Daniel Weatherspoon to Release New Album "The Langley Park Project" on Oct 21st, 2016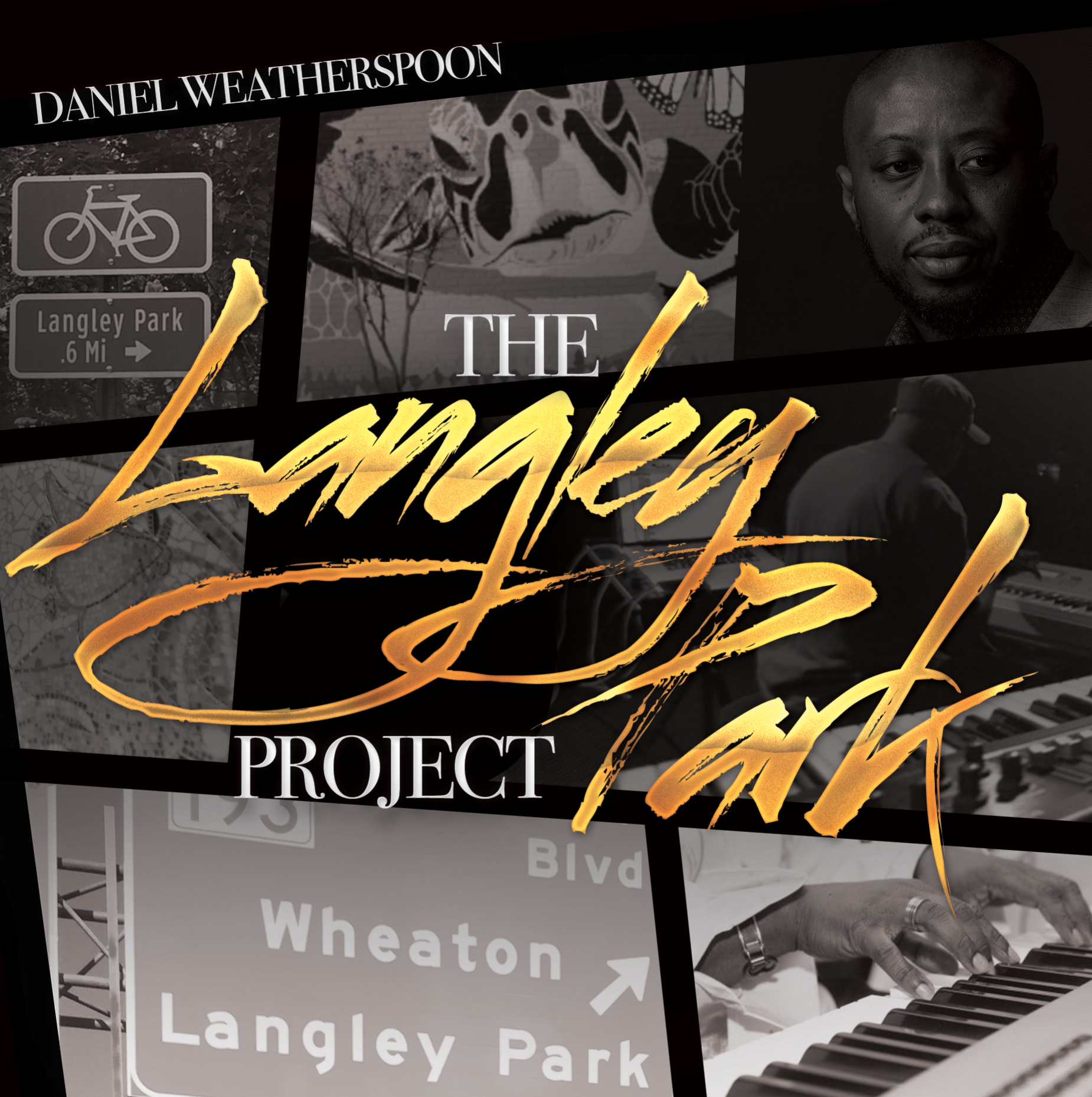 DANIEL WEATHERSPOON
OFFERS BEAUTIFUL NEW ALBUM 'THE LANGLEY PARK PROJECT'
Extraordinary New Album Available Online Everywhere October 21
September 30, 2016 — Award winning producer, composer and musical director, Daniel Weatherspoon, finds his own musical voice with a deeply personal modern jazz album, "The Langley Park Project."
Amassing Grammys, Stellar and Dove Awards, Weatherspoon's prolific music career has spanned over two decades. The Chicago native cut his teeth as many do playing at church before hitting the road to play professionally for a myriad of mainstream and gospel artists. It is the piano that Weatherspoon calls home and he aptly connects life and music, beautifully playing on "The Langley Park Project." It is the combination of experience and technical skill that are on display on the carefully thought out 10-track project. Stretching himself, Weatherspoon offers an album that is a fusion of jazz, gospel, instrumentation and all parts in between. It is a series of interconnected songs that vividly and musically tell his story and is sophisticated and engaging while also deeply personal and intimate. Themes of identity, family and relationship are weaved throughout the album with the use of harmonies, rhythms and compositions as a musical autobiography.
Named for his current hometown of Langley Park (Maryland) "The Langley Park Project" profoundly conveys turning points in Daniel's life. The album kicks off with "Boston Ave" an upbeat opening number and as with everything on this album, every layer has depth. Representing the literal start of a new phase in Weatherspoon's life, "Boston Ave" calls out the street where he and his wife had their first home in Maryland. Another inspired track include "East West Hwy," a Latin-flavored free-spirited song that you can just put on and go. Pointing to both a physical connector – a main road in Daniel's life connecting church, home and family and the metaphorical connection of driving. The meaningful "Thursday," is also a standout. The clean simplicity of the trio gives it an emotional feel that Weatherspoon says he wrote for the day he proposed to his wife.
Weatherspoon also offers a timely, poignant song in "Brother," featuring prolific singer, songwriter Tommy Sims. One of the few songs with vocals, the song speaks right into the heart of the community.
The independent project will be available October 21 on all digital platforms.