NEW VOICES/LISTEN TO NEW MUSIC! Shariffa Nyan Releases New EP, "Every Part of Me"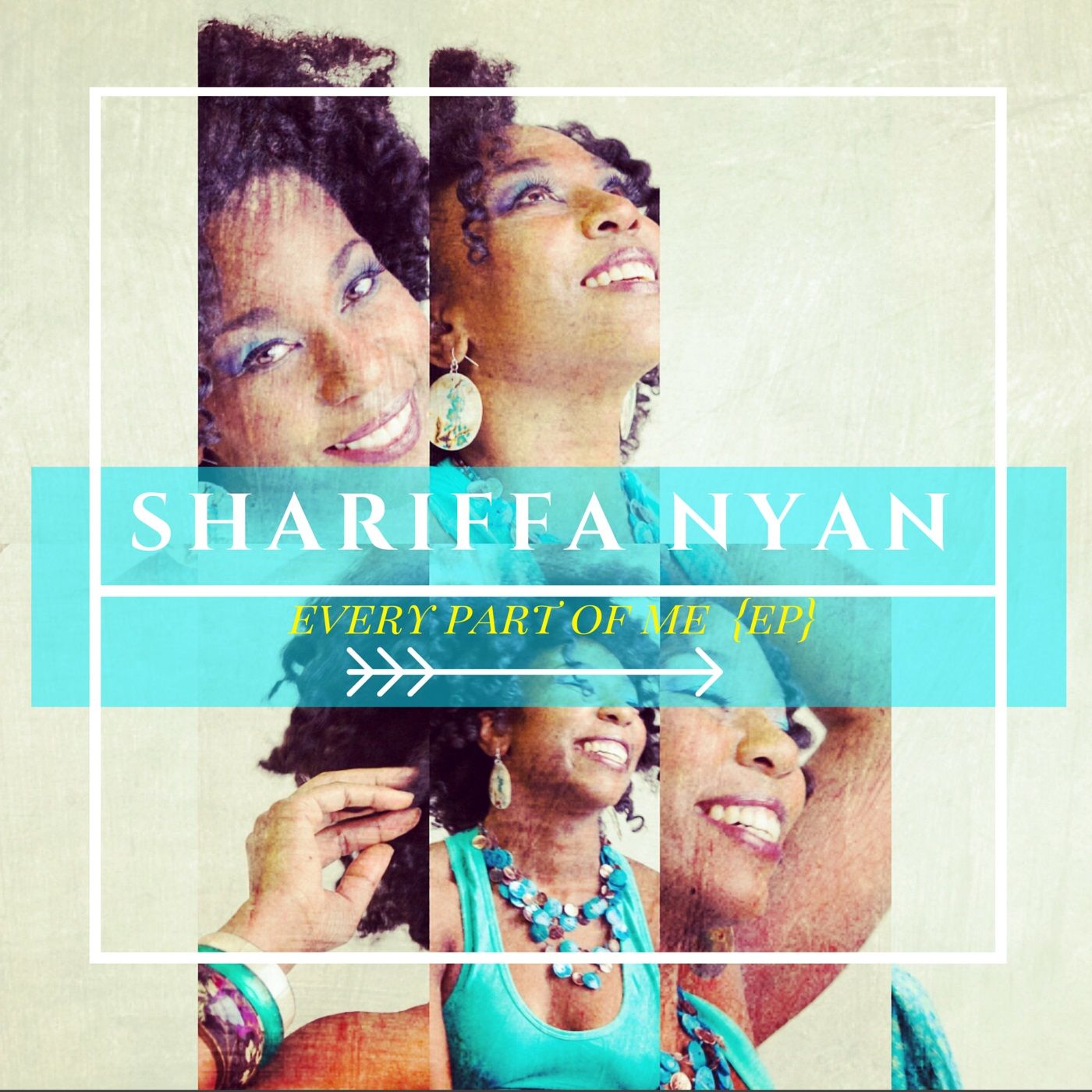 Shariffa Nyan Takes Gospel to New Territories; Aims to Unite People with Every Part of Me EP
SEATTLE – PRLog — Over the last 20 years there has been a small selection of gospel artists who've broken the mold and crossed over to the mainstream by infusing pop, R&B, and hip hop into their songs without compromising on content. Shariffa Nyan is adding her name to that list with her latest EP, Every Part of Me – a project with a sound she coins as "Neo-Gospel," containing elements of R&B, funk, and hip hop with productions by Marquis Franklin and Lawrence "Illoquint" Wilder. Every Part of Me takes praise and worship beyond the pulpit and choir, and infuses it into everyday life. It's music to cruise to, to dance to, to groove to without once skimping on its message.
Inspired by the likes of artists that range from CeCe Winans to Michael Jackson, Shariffa Nyan aims to create music that crosses not just cultures, but religious, economic, and racial barriers.
"Though my style has been greatly influenced by many different artists across several different genres, I must say my musical hero would have to be the late, great Bob Marley," says Shariffa. "He used his songs to speak to the masses in ways that provoked thought and stirred emotions. Yes I am a Christian, a Christian that promotes God, Love, Peace and Unity over everything – a Christian who believes that division and stratification only breed contempt. Much like Bob Marley, I believe that there is more that binds us together, than that which tears us apart."
On Every Part of Me, Shariffa Nyan doesn't just promote the message of peace and unity, she leans on her own life to connect with the listener. The EP begins and ends with "Heart Song," an easy neo-soul summer groove that Shariffa calls her personal praise and worship song. "[Heart Song] is about commissioning my entire being back into Christ," says Shariffa. "Even when I wasn't living, talking or walking righteously, God never gave up on me … I call it my heart's exaltation."
From there Every Part of Me moves seamlessly into a classic R&B sound on "Rearranged," featuring Prawphit on Point. The track acts as a mini-biography chronicling Shariffa's walk in faith from sin and hopelessness to a place of restoration and transformation before transitioning to the dramatic remix "A Time Such as This." Addressing the violent state of our world, referencing police brutality, wars and political corruption, the song with its funky undertones contains more than a whisper of Michael Jackson's essence. Southern hip hop fans will gravitate to "Converts Creed" about temptation and deliverance; while the easy R&B/Hip Hop fusion of "I Need You," featuring Smiley-D, Servant, Credo Clay & Da-Vid, draws fans with its cool 90's vibe before ending full circle with "Heart Song Part II."
"I felt like I had finally come full circle – not just within the ministry but in my life, who I am as a woman and what I feel my calling to be in the ministry. [Every Part of Me] is a symbol of what I'm most proud of: being comfortable with who I am in entirety – not just the parts I've been able to polish up."
Every Part of Me is available for download worldwide via all major digital retailers including iTunes, Amazon, and Google Play.
For more information on Shariffa Nyan, visit www.shariffanyan.com.