Corinne Bailey Rae Launches 6 Part Podcast Series "The Heart Speaks In Whispers Podcast"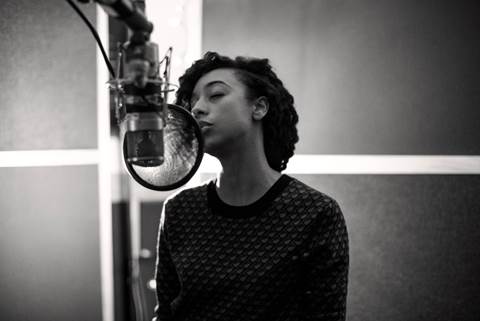 CORINNE BAILEY RAE LAUNCHES 6-PART PODCAST SERIES
"THE HEART SPEAKS IN WHISPERS PODCAST"
PRESIDENT OBAMA INCLUDES CORINNE'S "GREEN APHRODISIAC" ON HIS
SUMMER PLAYLIST "SONGS FOR THE NIGHTTIME"
EXTENSIVE FALL U.S. TOUR BRINGS CORINNE TO NYC, BOSTON, PHILLY, DC,
OHANA FESTIVAL, ATLANTA'S MUSIC MIDTOWN FESTIVAL, ACL MUSIC FESTIVAL & INCLUDES DATES WITH ALABAMA SHAKES AND ANDRA DAY
Grammy Award-winning singer Corinne Bailey Rae has launched a six-part podcast series exploring the themes and personal experiences that inspired the creative process behind her critically acclaimed album The Heart Speaks In Whispers. Acting as narrator, interviewer and guide, Corinne delves deep into her passions and presents a fascinating collection of subjects with the help of a wide range of experts, philosophers, authors, artists and musicians. Corinne takes the listener on a journey through topics such as the restorative power of nature, the therapeutic powers of music and the incredible ways we can control our own reality through our dreams.
She says: "I wanted to do these podcasts to explore the themes of the album – how we respond to nature, what we can learn from listening to our bodies, paying attention to our dreams, following our instincts and being in the present moment. I talked with fascinating people about their lives, struggle and journeys and I was moved, inspired and intrigued by each speaker. There is something engaging in each of these podcasts. The heart speaks in whispers. We've got to listen."
The Heart Speaks In Whispers Podcast is hosted on audioBoom, the leading mobile, web and connected device platform for the very best spoken-word content. The full series of six podcasts is also available now via iTunes, Google Play and Spotify. The Huffington Post is also featuring an exclusive weekly blog from Corinne in which she sheds light on each episode and reveals more of what inspired them.
Episode 1: Nature
Corinne is joined by author Amy Liptrot, sharing their own personal experiences of the restorative power of the natural world on mental health and well-being. Amy talks about how a self-imposed exile helped her overcome addiction, while Corinne discusses how connecting with nature helped her through grief.
Episode 2: Instinct
With the help of philosopher Brennan Jacoby, Corinne examines how hardwired our human behavior actually is. How do we know when to trust our instincts? Author and public speaker Scott Ginsberg also discusses his social experiment using a nametag which has helped him fine-tune his own instinct and intuition.
Episode 3: The Body
Corinne chats to Pilates instructor Kath Nisbet to analyze the mind/body connection and how our emotions can become trapped in our bodies and manifest as pain if we don't take the time to nurture both our mental and physical health.
Episode 4: Dreams
Lucid Dreaming expert Caroline McCready talks candidly with Corinne about the unexplored depths of our subconscious minds as they examine whether it might be possible to control our own realities through our dreams.
Episode 5: Music As Therapy
Music is a universal language and remarkably effective when used as a therapeutic tool. Corinne is joined by inspiring blues musician Ian "Fast Fret" Campbell as he shares his incredible first-hand experience of the healing power of music after a car accident almost killed him and left him unable to use the left side of his body.
Episode 6: Being Present
21st century life is hectic, as we become slaves to our digital devices. Corinne questions whether this may have had an impact on our creativity, speaking to artist Nina Katchadourian, photographer Antoine Geiger and founder of Consciously Digital, Anastasia Dedyukhina, Corinne explores how we can effectively juggle our online and offline lives.
* * *
President Obama included Corinne's song "Green Aphrodisiac" on his Summer Playlist "Songs for the Nighttime." NPR Music recently named The Heart Speaks In Whispers one of their 30 Favorite Albums of 2016 (So Far).
Corinne will be touring in the U.S. extensively this Fall including East coast shows in Boston, New York, Washington DC and Philadelphia, as well as festival appearances at California's Ohana Festival, Atlanta's Music Midtown Festival, and Austin City Limits Musical Festival. Corinne will also be opening shows for Alabama Shakes in the South, and playing co-headlined shows with Andra Day in the Midwest. More tour info can be found at corinnebaileyrae.com.
CORINNE BAILEY RAE – U.S. TOUR DATES:
August 28 – Ohana Festival – Dana Point, CA ** with Lana Del Rey & Cat Power**
September 4 – Jazz Aspen Snowmass – Snowmass, CO **with Stevie Wonder**
September 7 – Royale – Boston, MA
September 8 – Webster Hall – New York, NY
September 10 – Lincoln Theatre – Washington DC
September 13 – Union Transfer – Philadelphia, PA
September 16 – Portsmouth Pavilion – Portsmouth, VA **with Alabama Shakes**
September 17 – The Neighborhood Theatre – Charlotte, NC
September 18 – Music Midtown Festival – Atlanta, GA
September 20 – Capital City Amphitheater – Tallahassee, FL **with Alabama Shakes**
September 22 – Bold Sphere Music at Champions Square – New Orleans, LA **with Alabama Shakes**
September 23 – Austin360 Amphitheater – Austin, TX **with Alabama Shakes**
September 24 – Cynthia Woods Mitchell Pavilion – The Woodlands, TX **with Alabama Shakes**
September 27 – Music Farm – Columbia, SC
September 28 – Workplay Soundstage – Birmingham, AL
September 30 – Austin City Limits Music Festival – Austin, TX
October 2 – Brady Theater – Tulsa, OK **co-headline with Andra Day**
October 4 – The Pageant – St. Louis, MO ** co-headline with Andra Day**
October 5 – Gillioz Theatre – Springfield, MO ** co-headline with Andra Day**
October 7 – Austin City Limits Music Festival – Austin, TX
* * *
Recorded both at her studio in Leeds, and in Los Angeles at Capitol Studios, Corinne Bailey Rae's third studio album The Heart Speaks In Whispers was co-produced by Corinne with Steve Brown, her collaborator on her critically acclaimed previous album The Sea. The album features a number of notable musicians including Paris and Amber Strother (KING), Grammy Best New Artist winner Esperanza Spalding, Pino Palladino (D'Angelo, Erykah Badu, The Who), James Gadson (Marvin Gaye, Bill Withers), Marcus Miller (Miles Davis, Herbie Hancock), and Moses Sumney (Beck).