LISTEN TO NEW MUSIC! Frank McComb Releases New Album "Soulmate: Another Love Story"
by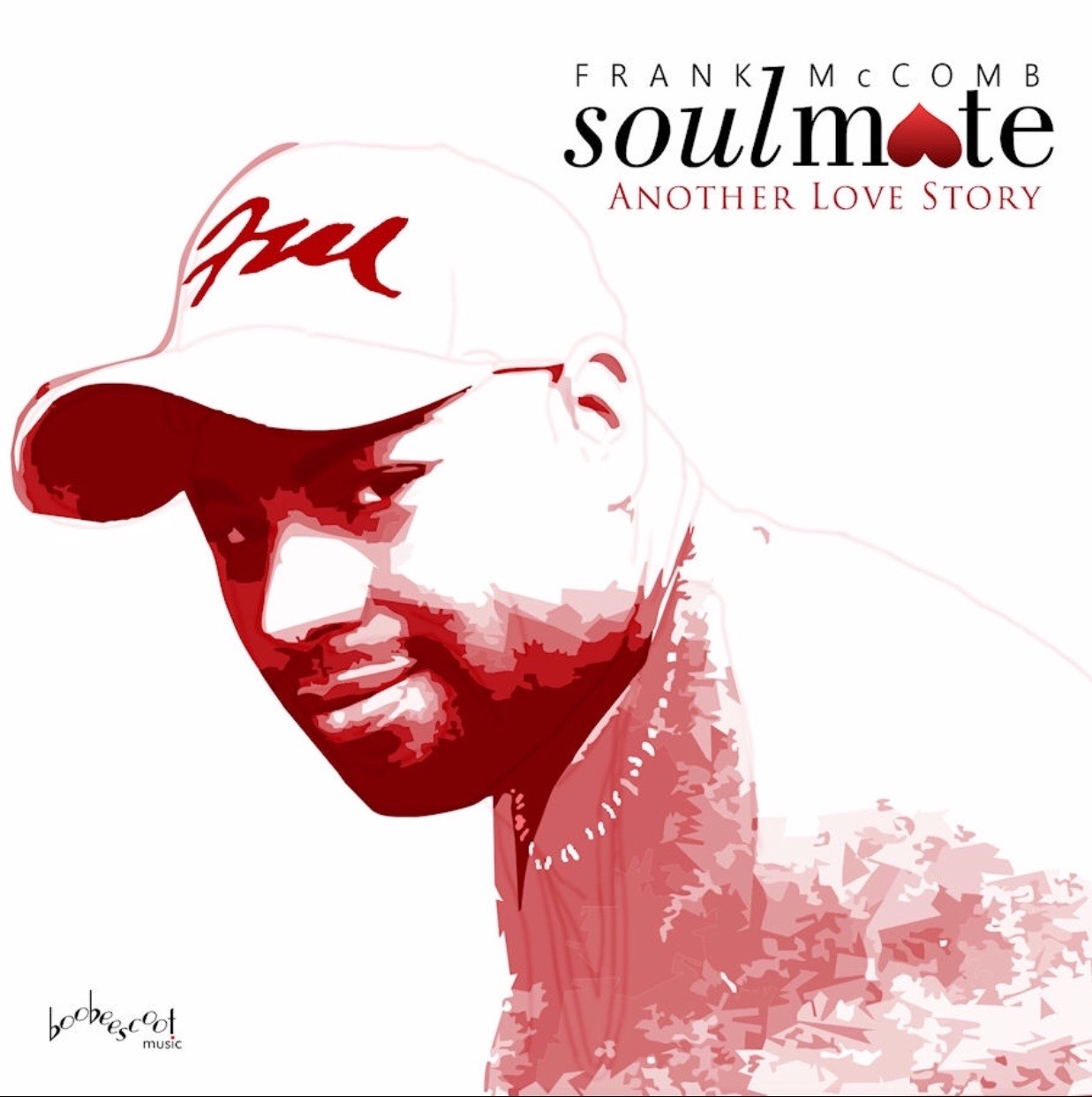 Boobeescoot Music is proud to announce the official release of Soulmate: Another Love Story from internationally acclaimed soul artist Frank McComb
LISTEN to Frank McComb's "Feelin' Some Kinda Way" feat. AVERY*Sunshine & Grammy Nominated Saxophonist Najee below!
Independent, self-promoted recording artist Frank McComb, is a divine soul man who speaks with the native tongue of soul, jazz, blues and pop. His virtuoso vocal and piano work has made him not only an indispensable and highly sought after session musician, but a favorite on the soul, jazz and R&B scenes.
Frank McComb:  This is my 14th CD, my first studio album in 6 years. The last one being "A New Beginning" (Boobeescoot Music, 2010). I decided to record this CD to honor my debut CD "Love Stories" (Columbia Records, 2000), a great body of work produced by Grammy winning saxophonist Branford Marsalis and me. Though the people who ran Columbia Records 16 years ago never serviced "Love Stories" at the time of it's release to the record industry for mainstream exposure, it became an absolute favorite among my cult following, including Prince. It is my hope that "Soulmate: Another Love Story" becomes another favorite among my fans and supporters, old and new, and supersedes the success (or lack thereof) of "Love Stories".
Read our review of "Soulmate: Another Love Story" by Peggy Oliver!
"Soulmate: Another Love Story" features the following guest artists:
Maysa (Soul Vocalist/Incognito/Stevie Wonder)
"Labeled As Love"
Najee (2 Time Grammy Nominee and Winning Saxophonist/Flautist)
"Mustard Seed Pts. 2 & 3", "There Are No Words" and "Feelin' Some Kinda Way"
Avery*Sunshine (Soul Vocalist)
"Feelin' Some Kinda Way"
Marqueal Jordan (Saxophonist/Brian Culbertson)
"Labeled As Love"
David P. Stevens (Soul/Fusion/Smooth Jazz Guitarist)
"You Will Know When Love Is Real"
Chelsey Green (Violinist/The Green Project/Stevie Wonder)
"Sunny Saturday"
Deborah Bond (Soul Vocalist/Recently with Incognito)
"There Are No Words"
Teus Noble (Dutch Jazz Trumpeter)
"There Are No Words"
Any live drums, bass and percussion you hear on this CD was recorded by the official members of the Frank McComb Quartet. They are Amsterdam based musicians: drummer Yoran Vroom, percussionist Yariv Vroom (Yoran's younger brother) and bassist Glenn Gaddum, Jr.
TRACKLISTING
01 Mustard Seed Pt.1
02 This Love Of Ours
03 Feelin' Some Kinda Way (Feat. Avery_Sunshine & Najee)
04 Soulmate
05 She Needs True Love Too
06 There Are No Words (Feat. Najee, Teus Noble, Deborah Bond & Shannon _Songbird_ Gibbons)
07 Mustard Seed PT.2 (Feat. Najee)
08 Labeled As Love (Feat. Maysa & Marqueal Jordan)
09 Another Love Story
10 You Will Know When Love Is Real
11 Muse
12 We're Gonna Be On Our Own
13 Season (Feat. Glenn Gaddum, Jr.)
14 Superstition
15 Like Chicken
16 Mustard Seed Pt.3
17 Sunny Saturday (Feat. Chelsey Green) -Bonus Track
Connect with Frank McComb:
Facebook: https://www.facebook.com/FrankMcCombFans
Twitter: https://twitter.com/MrFrankMcComb
Website: http://www.frankmccomb.info
Viola's Babygirl's Ventures, LLC